Once I was a big drop of water; I spread around and became part of many living in the land . . .
And in three different lands – a triptych of settings and details and lives lived in this one body – I made my way – growing, struggling, and thriving through the scenes.
The tableaux of Pennsylvania, New Mexico, and New York have had the most impact on my life thus far. The minutes I spent in each state formed me into the irreverent mess of stripes, camera equipment, coffee grounds, cowboy boots, and dog hair that I am today. Curious about what it was about these places that so entrenched and watered me into my unruly self, I took their moments and put them all together. All of the everyday that I experienced, saw, and photographed while living in or visiting each state over the last five years, I scrolled through, collected, and compiled into one ongoing project – Triptych – a visual comparison of these three places that have so affected my life.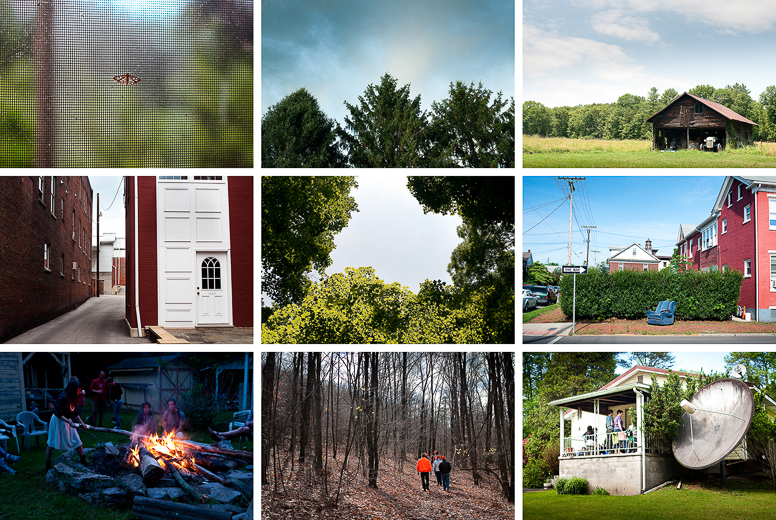 Pennsylvania – with its deep greens, morning fogs, and perpetual scent of dead leaves – is where I spent most of my childhood. It is where a smallish branch of the Whartons took root, four leaves poking out of the woods like the sassafras and rhododendrons found everywhere, myself among them – a chubby, bespectacled girl in a striped dress, running for the bus. PA is where I played street hockey in the driveway with blue recycle bins for goals, or made complex, potent stews of acorn tops, birch seed crumbs, and hose-water in five-gallon pickle buckets brought over by my uncle, their plastic sides still perfumed sour from a briney past. In the Keystone State, I learned to drive on winding, country roads, blasting moody alternative rock ("Yes, everybody does hurt sometimes!") on my way to marching band practice in the fall. PA is where I went to college, thinking I knew everything and learning much, nestled in a valley under blankets of grey skies shared with many of the souls I would people my life with for the rest of its duration. Pennsylvania is nostalgia exemplified.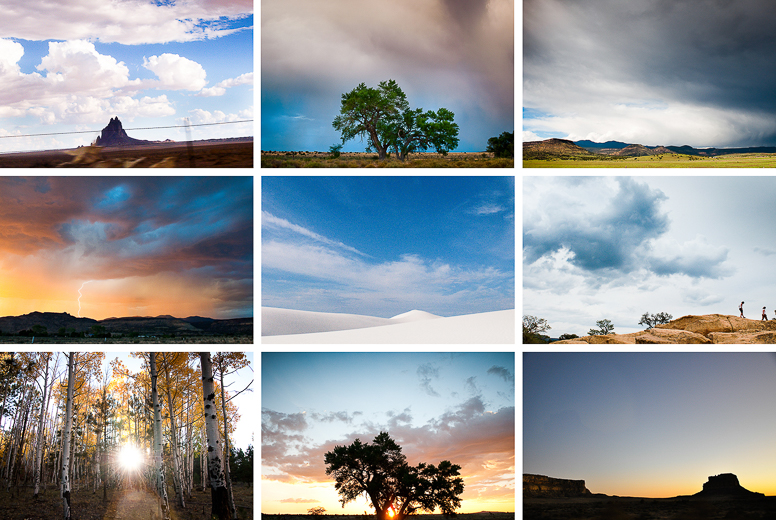 New Mexico – with its endless array of earthen colors, intoxicating aroma of heavy rain, and horizons stretching wider than peripheral vision allows – first captured my heart when my family moved there among the cactus, away, and back again during the crucial years spanning elementary and middle school. It is where I managed to entirely miss learning long division, alternating between eastern and western zip codes, longhouses and adobe pueblos. In NM – during every possible holiday and summer vacation after we finally left it for good – I made my way back to breathe the mountain dust and drink the liquid sunlight. In the Land of Enchantment, I packed my fledgling, wonky adult life into a trailer in the middle of the empty, glorious desert where I could walk for hours uninterrupted, two pups at the ends of my arms, sniffing cow pies and hunting jackrabbits. NM is where I cooked my earthly sorrows into enchiladas or cried cutting onions for green chile stew, baking away my isolation into bagels, breads, and scones that I'd bring to work in the mornings after evenings spent checking the oven between reruns of Battlestar Galactica. New Mexico is my heart-home, and I miss it still. 

New York – with its exciting, vertical lines, brackish river smell blown between urban canyons, and rainbow-hued blur of faces on street corners – is what seduced me out of the desert. It is where I wandered, bug-eyed at the bustle, a country mouse among brownstones and skyscrapers populated with city cousins dressed forever in fashionable black. NY is where I talked to everyone on every block, refusing to close my open, bumpkin face for a newer, unsmiling, steel-eyed model. In the Empire State, I stayed out till AM on weekends, rolled out of bed with all my friends on brunch-fueled breezes like sleepwalking tumbleweeds, the lot of us inhaling more tacos for less money than I ever ate while living in the land of their inception. New York is where I moved my car in circles around the neighborhood twice weekly on street-cleaning days, or parked in traffic under stoplights in the middle of intersections while bulbs shifted red to green to yellow overhead. In NY, the rotating array of bodies and roommates crammed into my one-bedroom apartment spun almost as fast the wheels of my bike while I zipped around town, buzzing between cars and strollers or both in crosswalks. New York is late dinners and movement and hustle.
Daily Life, Pennsylvania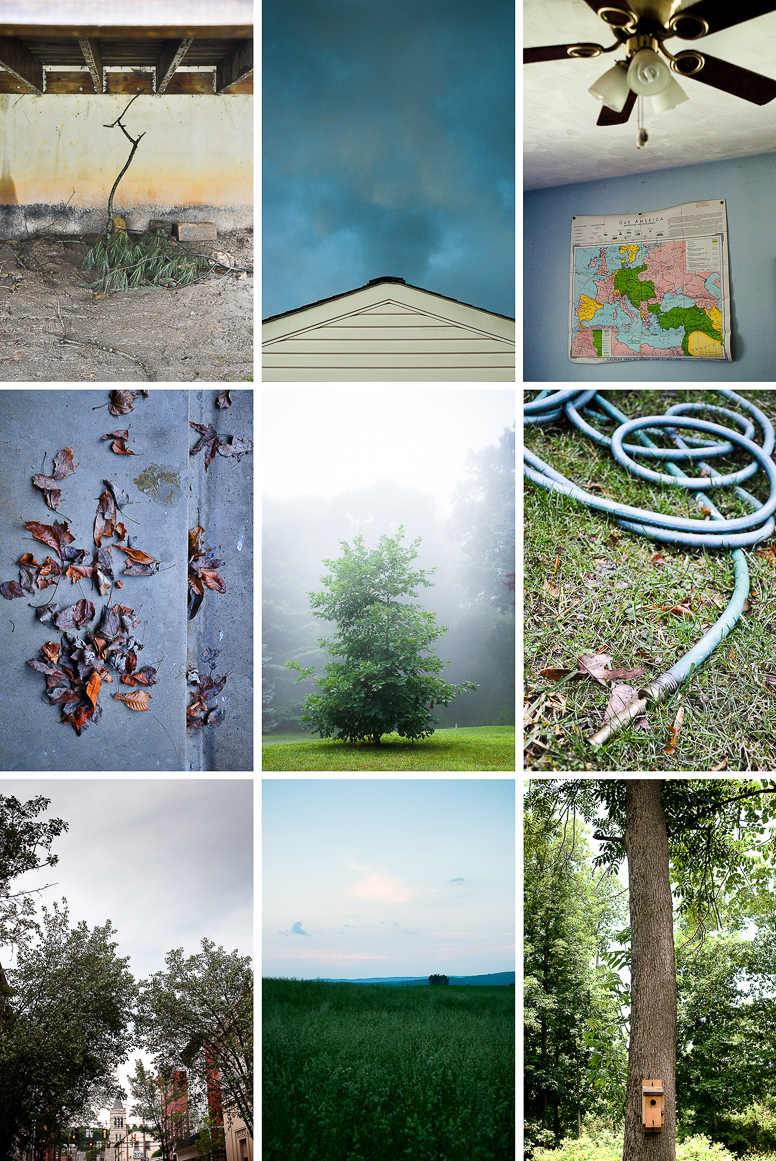 Daily Life, New Mexico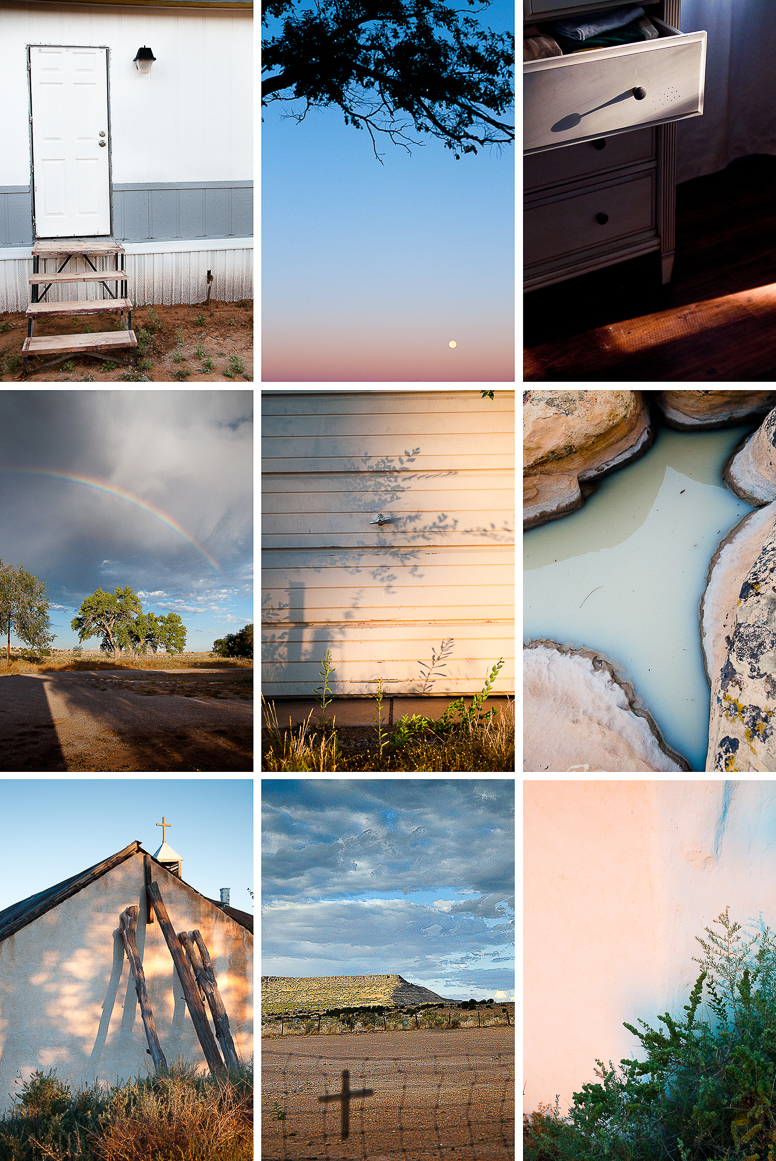 Daily Life, New York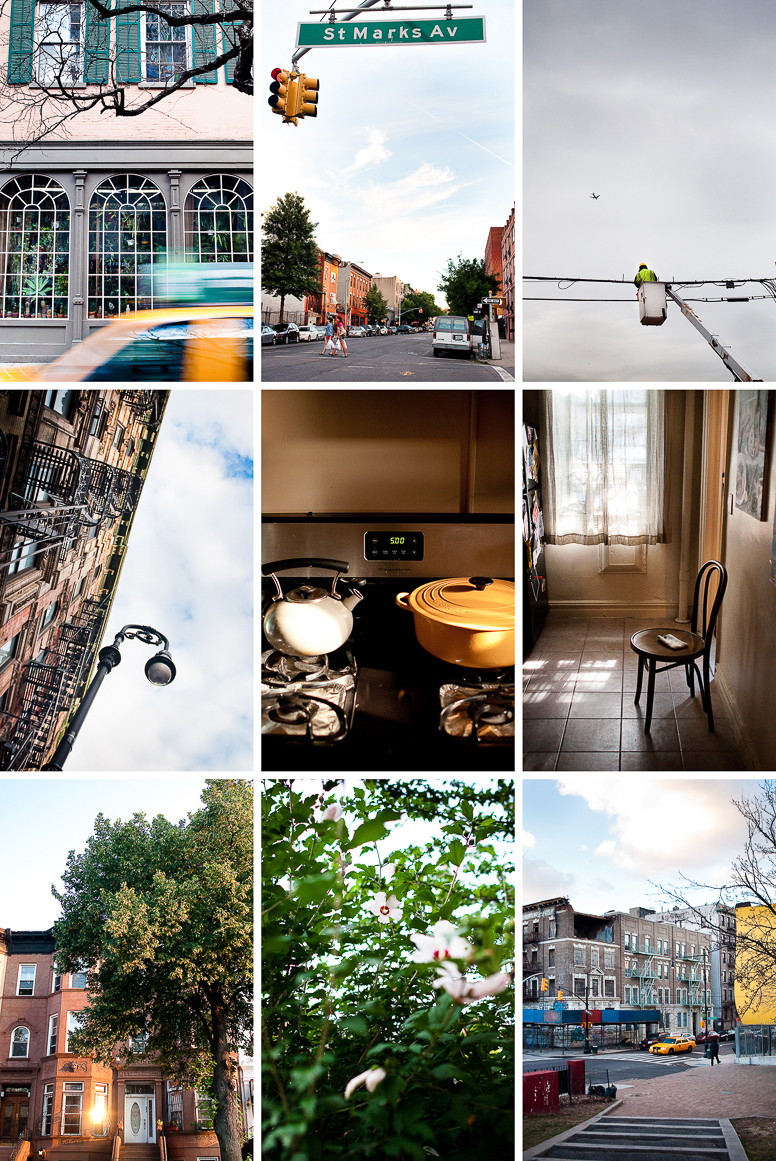 All of these places are a part of me – the backdrop of my life – and – having walked their streets and seen their uniqueness – it was important to me to pull up the curtains to find the common lines – the threads weaving between them – the same strings that wiggle my hips to make me dance or raise my arms up with a yawn or see me walking purposefully across the stage in a new scene, on my way home.
Fences


Yellow


Curtains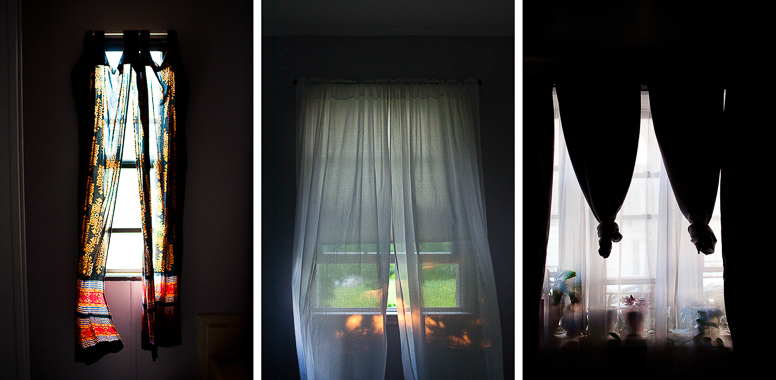 Landscapes


Reflections


Groups


Repetition


Primary Colors


Flora


Windows 2


Home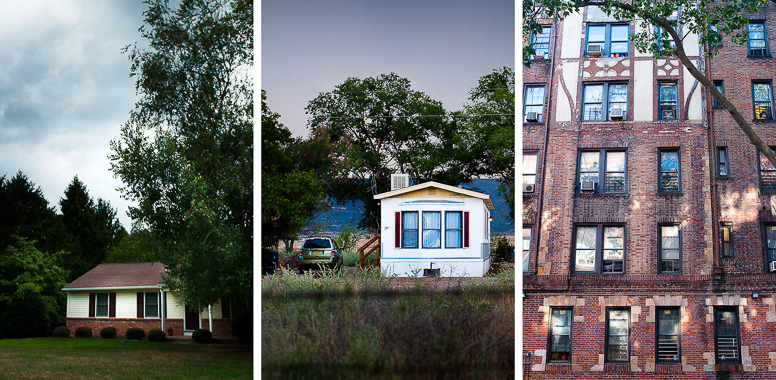 Doorways


Night


Vistas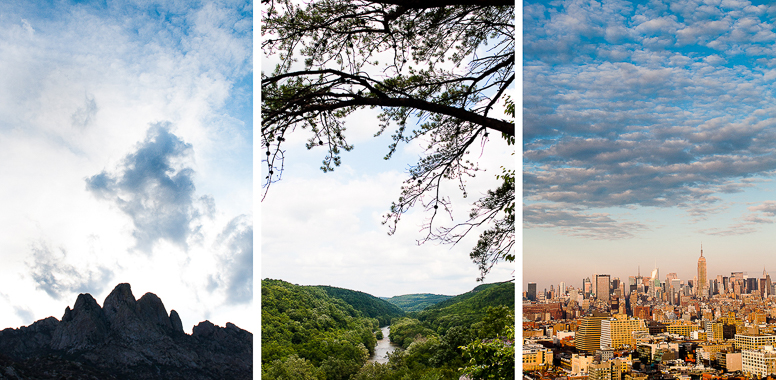 (for more images, click over to the portfolio site)
When I think about them, PA, NM, and NY are very disparate, but when viewed this way, are so, so similar when you get down to brass tacks or bricks in sidewalks, fence posts or blades of grass. Triptych became the visual comparison of these significant places in my life, and it was so fun and rewarding to tease out the commonalities to see what was there.
. . . So I jumped in – back into my skin – and sang this song of where I'd been.
Be well, my loves. Upwards and onwards through your places here next to me.
Love, Sarah
---
For the rest of the images and more information about Triptych, please visit the documentary section of my portfolio site. Thank you to the Huntingdon County Arts Council for showing my project and hosting my first ever solo show, and to everyone who helped with the long, intensive process of putting it together or who bought any of the work.