Third day. Hearty breakfast with lamb sausage. Rain.
We hiked the Hooker Valley Track, took the steep steps up the overlook to the Tasman Glacier, and skipped out to Kea Point. There, we first heard – then saw with awe – the glaciers groan and quake on the mountain face in front of us, spewing ice falls and cascading hunks down the mountainsides. To be crushed by that force!
Aoraki, tallest of the mountains in the Southern Alps and New Zealand, never showed us his mighty face. They say he only does so to those who are worthy. So last year I was, this one, not.
Heading out and south, we cackled past a dad dressed as Gandalf (his teenage daughter's idea; we did pass) and dawdled down the valley past Lake Pukaki once more (the last more) . . . I could die of that blue. It kills me.
Pushing late on our drive, we watched the terrain change from glistening ice to tawny desert hills as we passed through the Lindis Valley via NZ 8 on the way to Cromwell.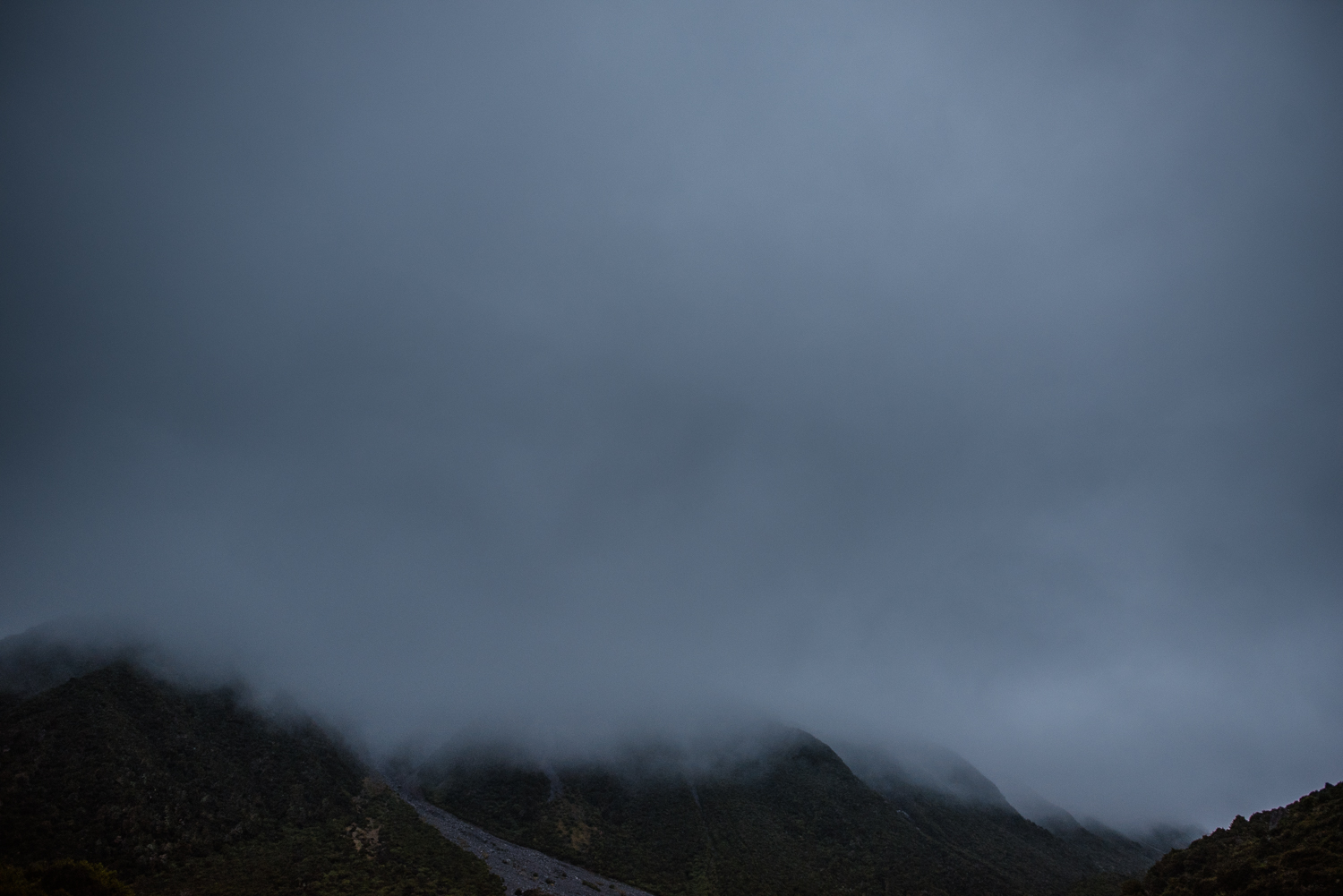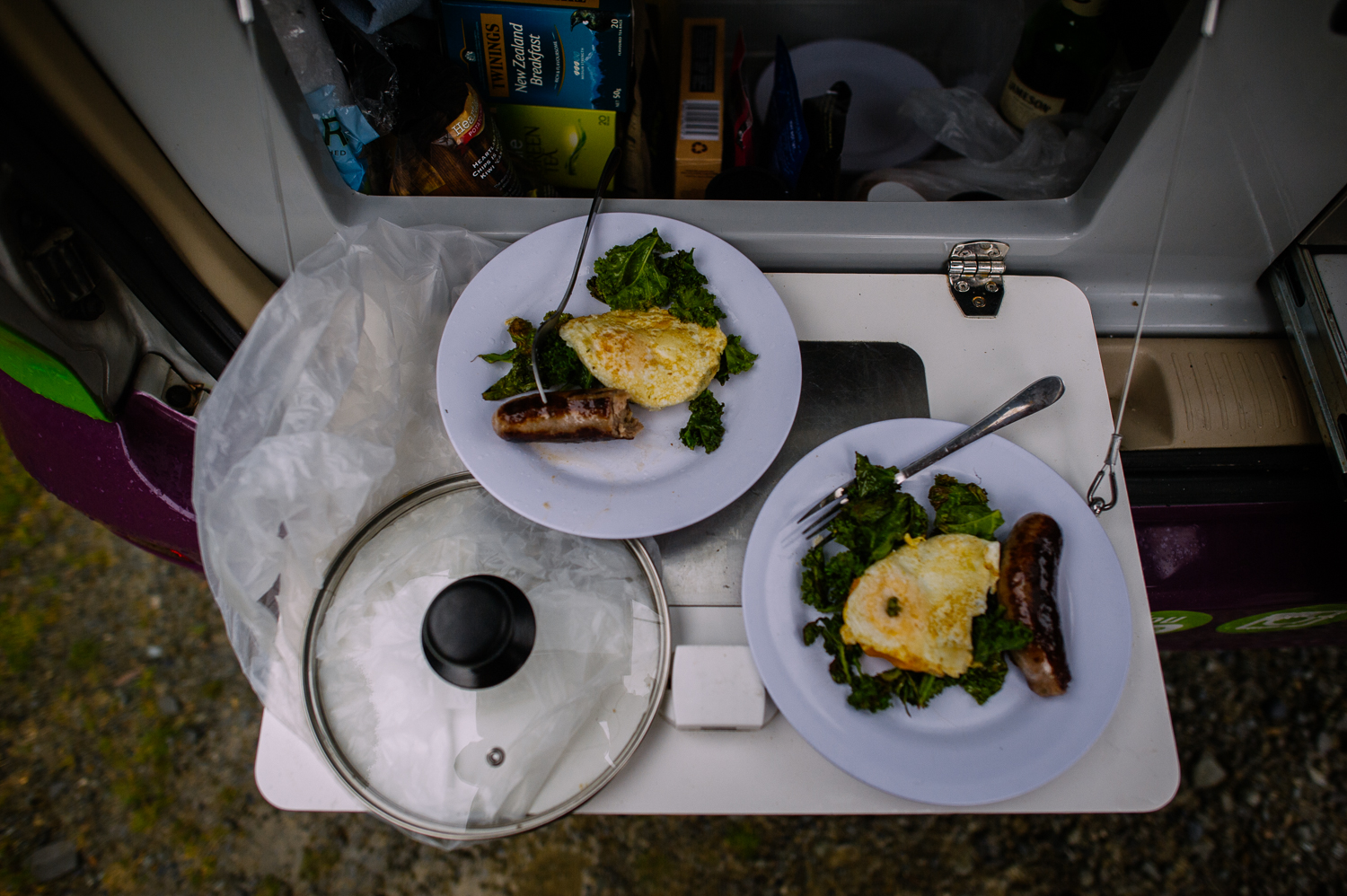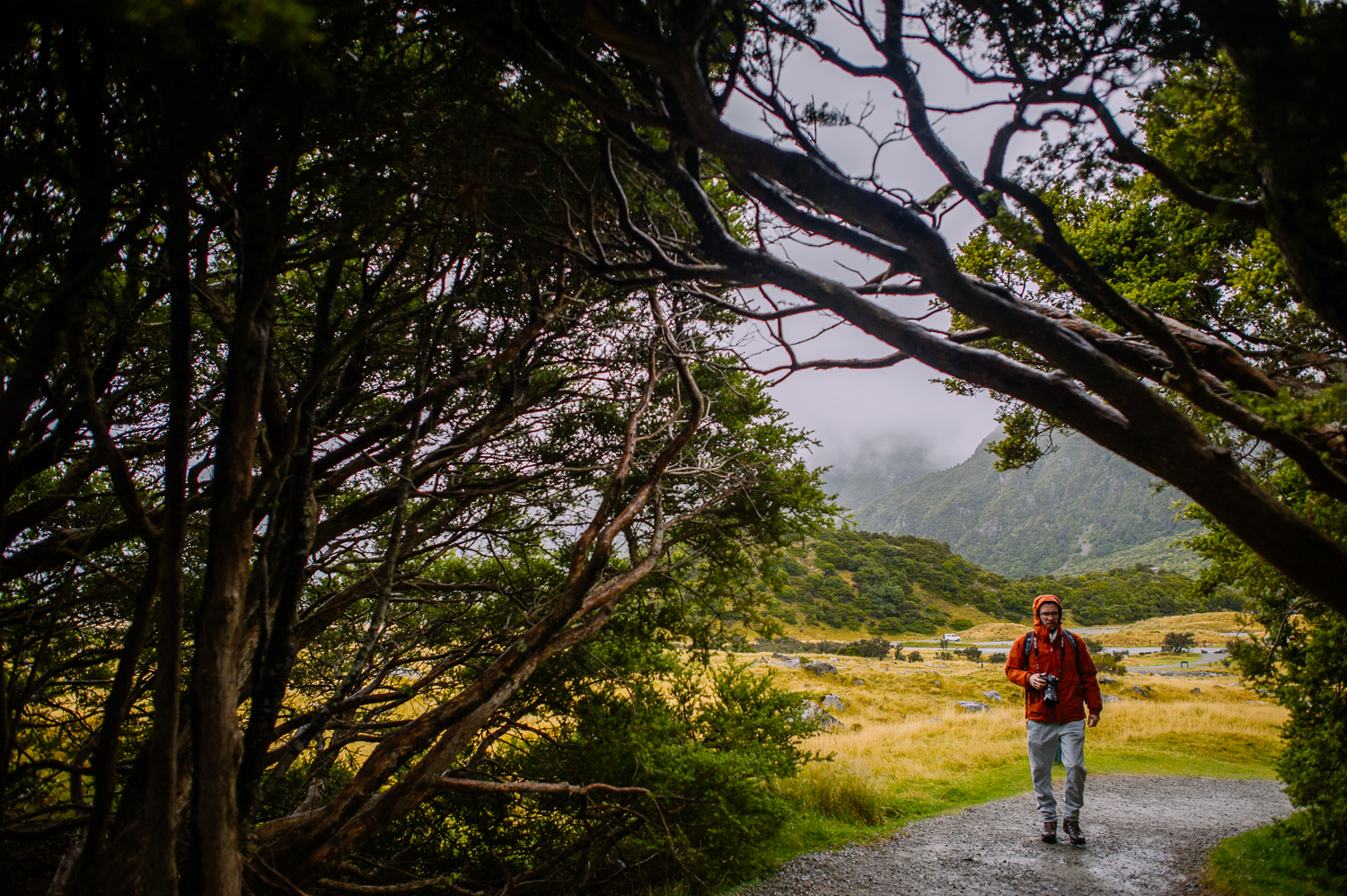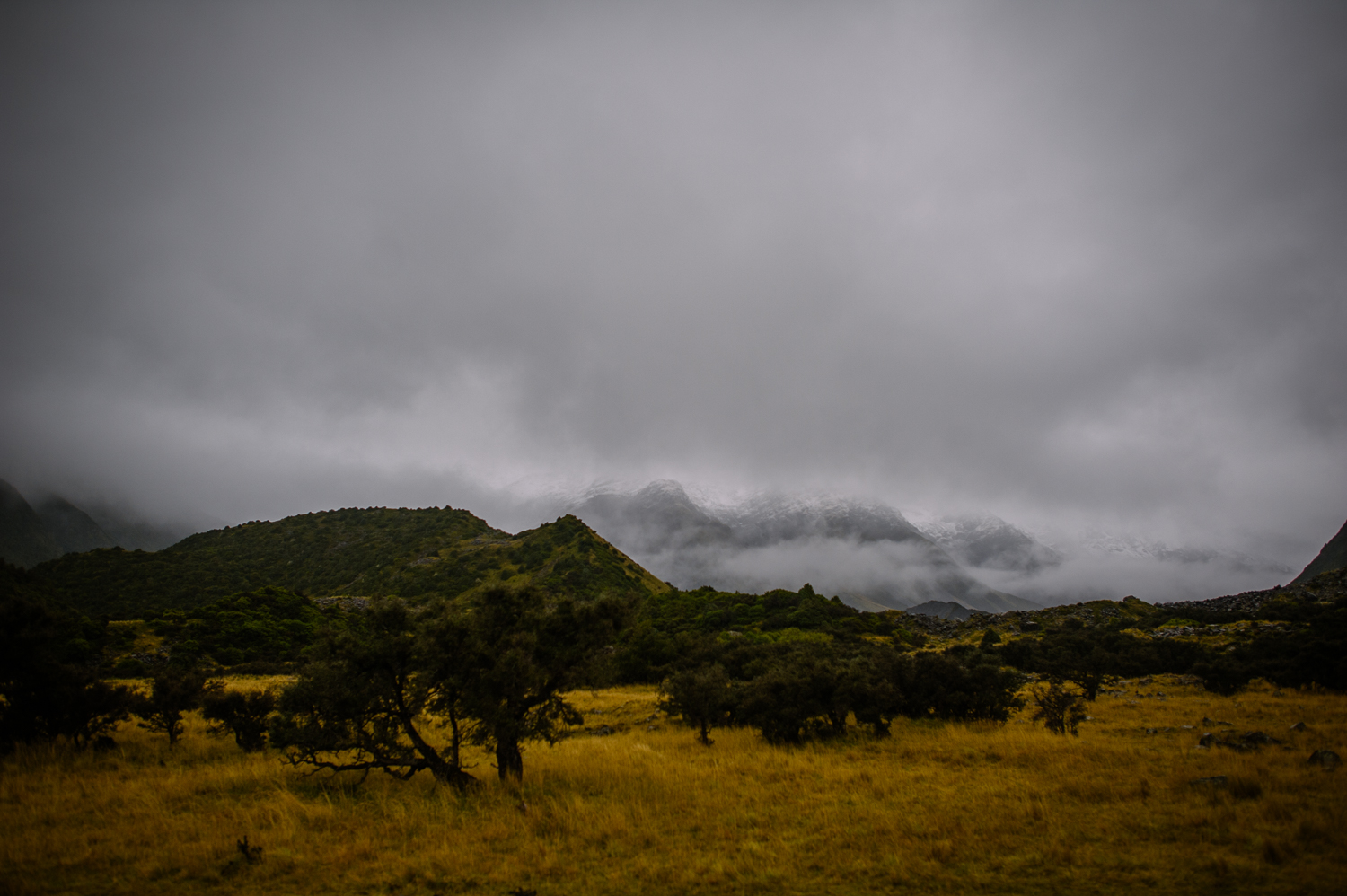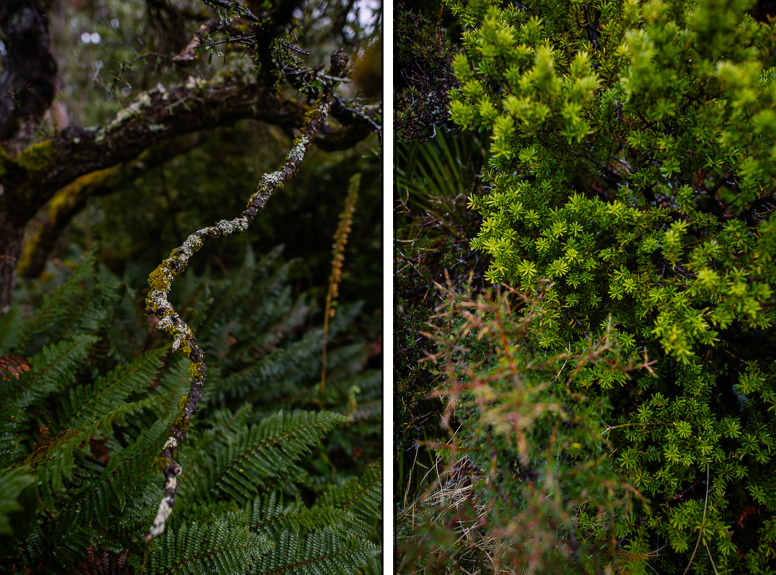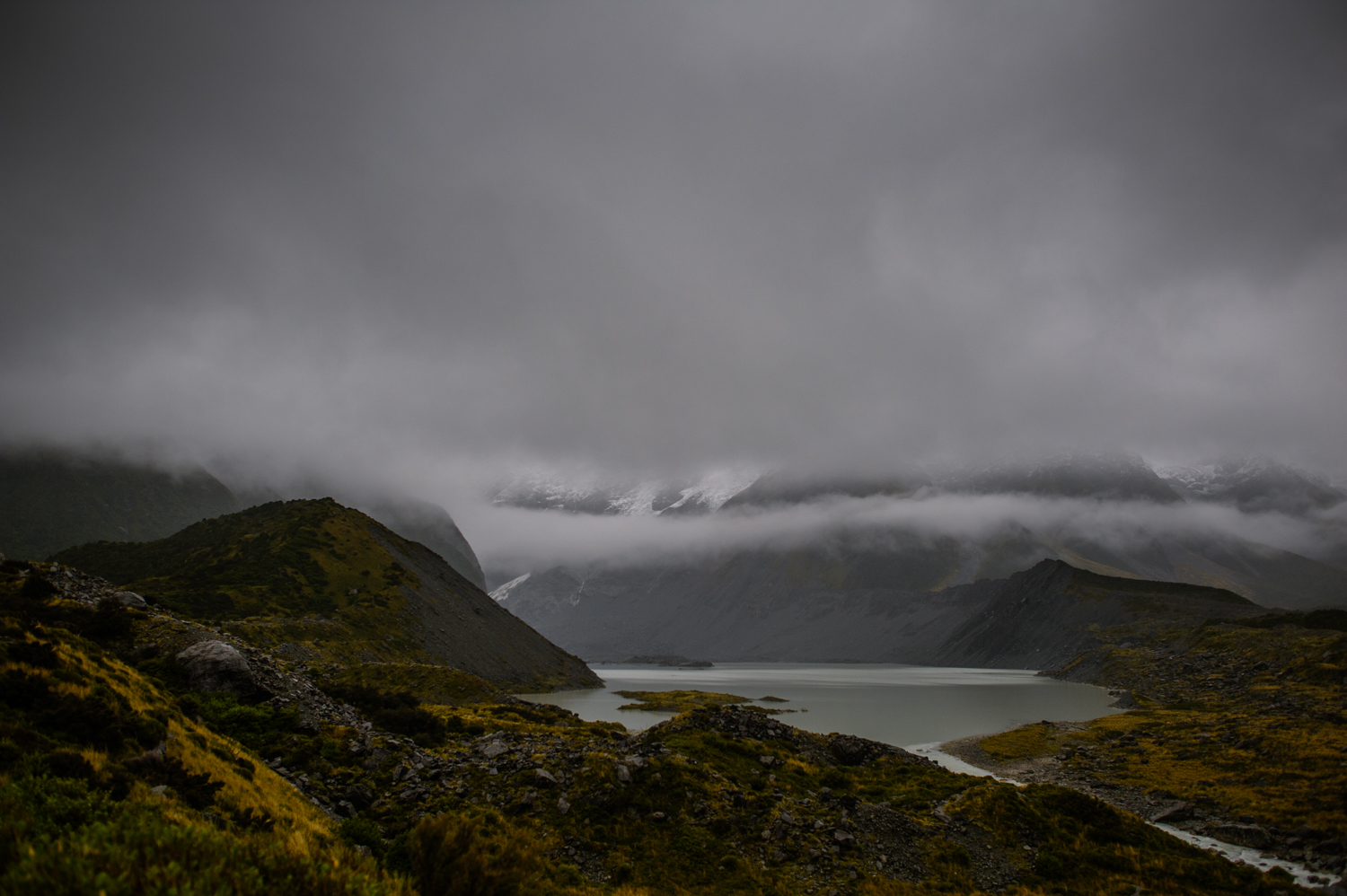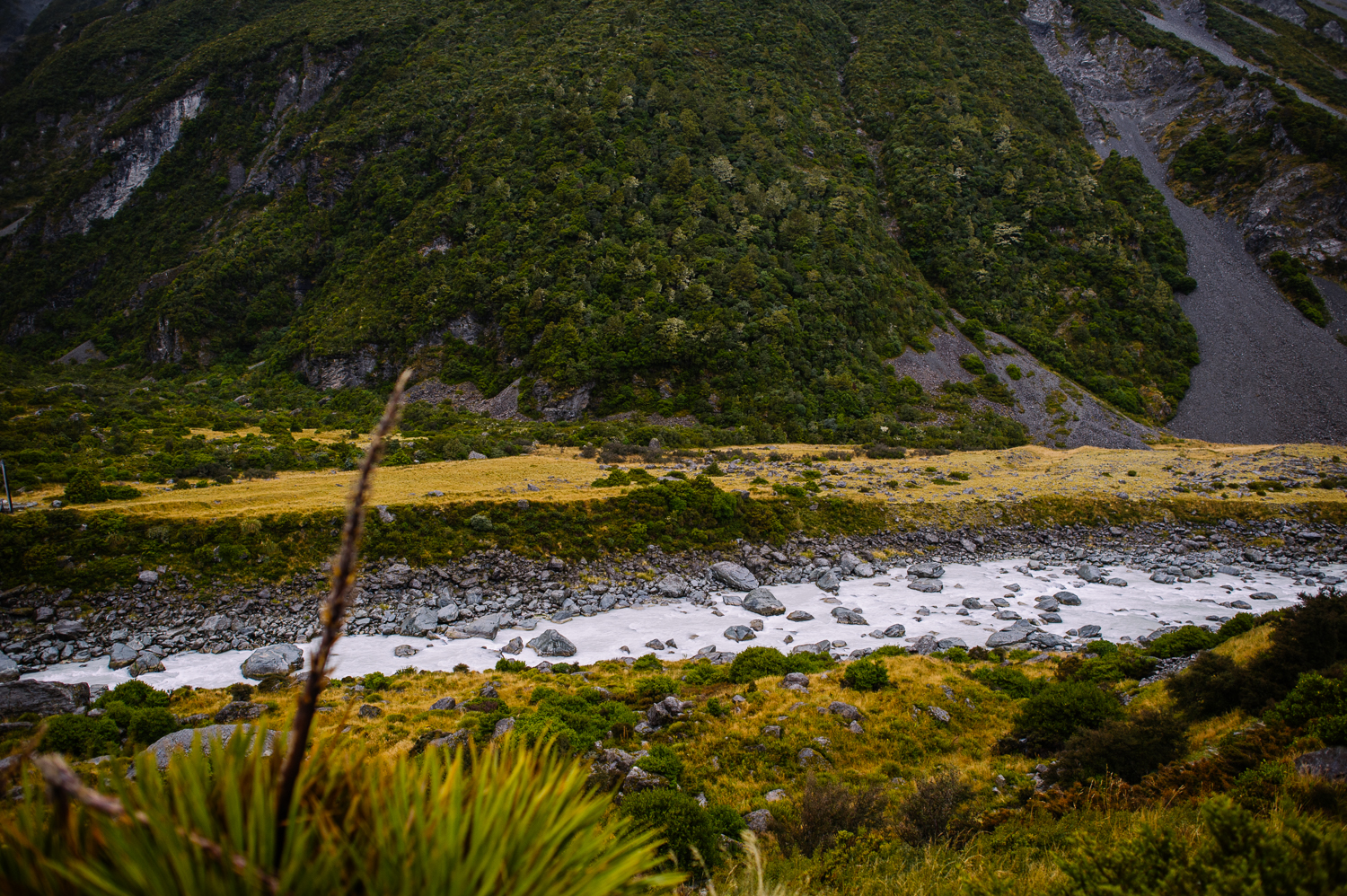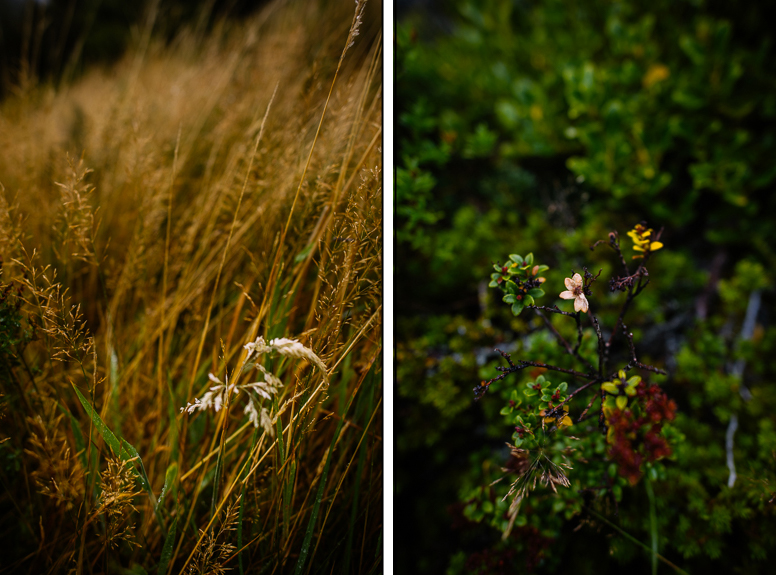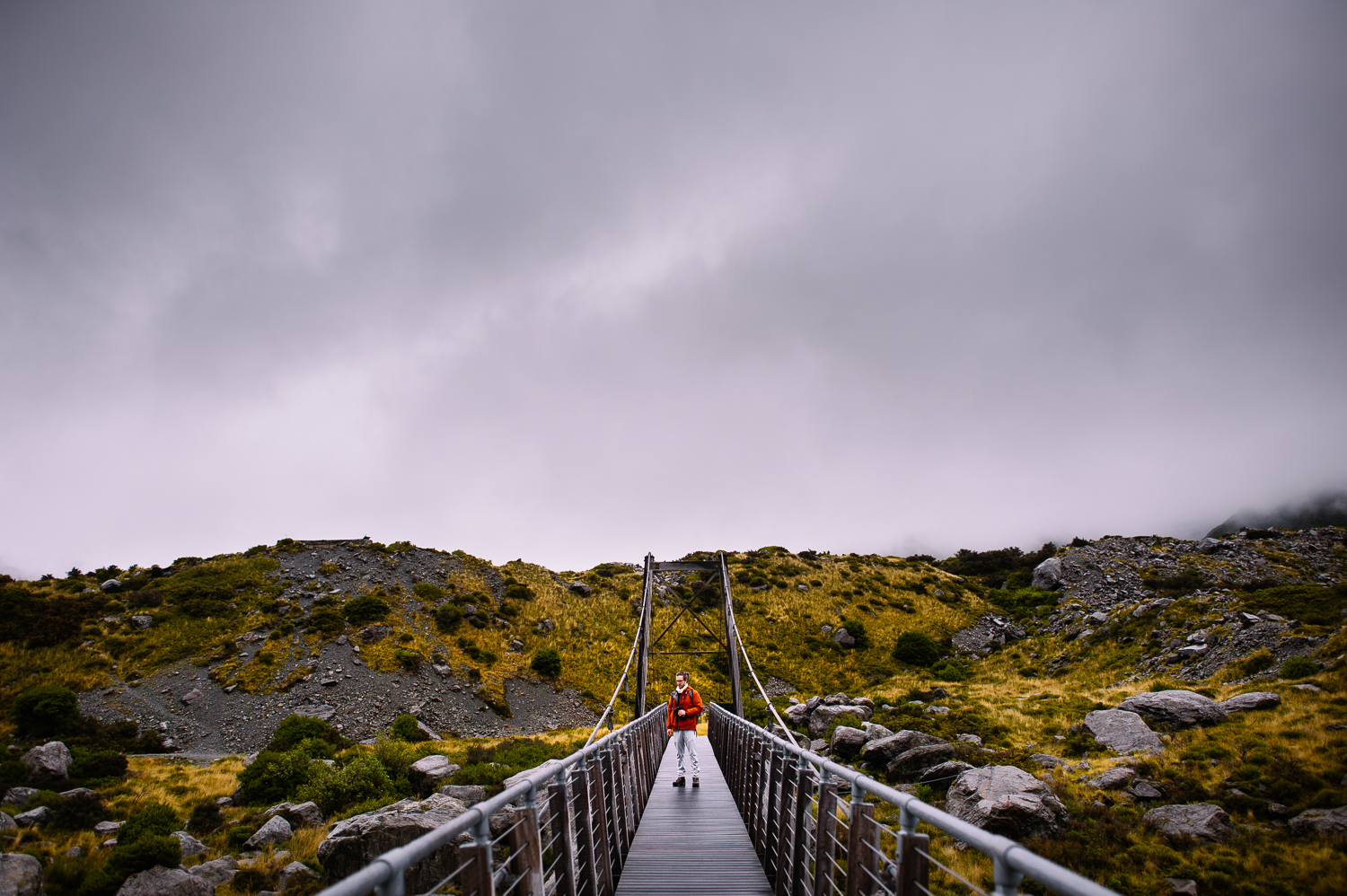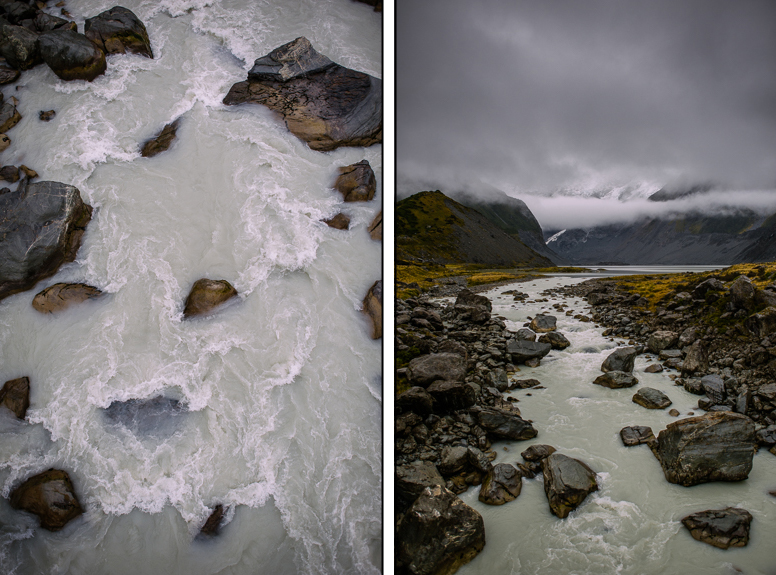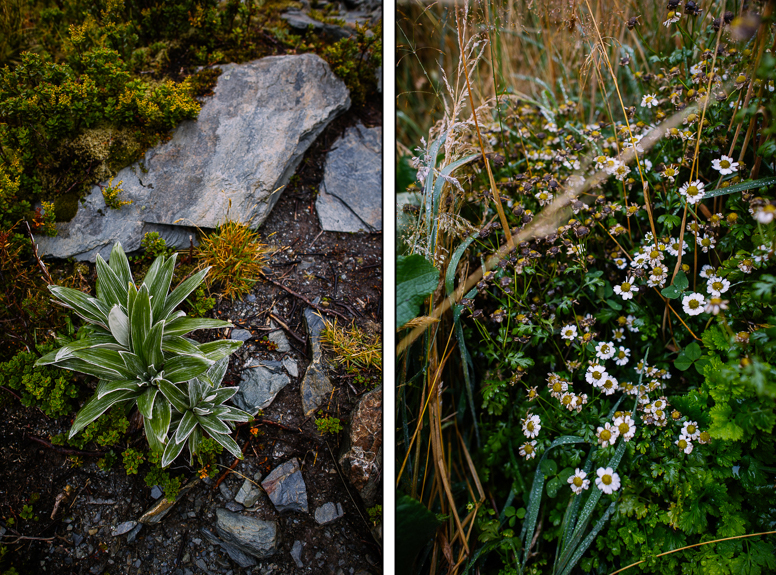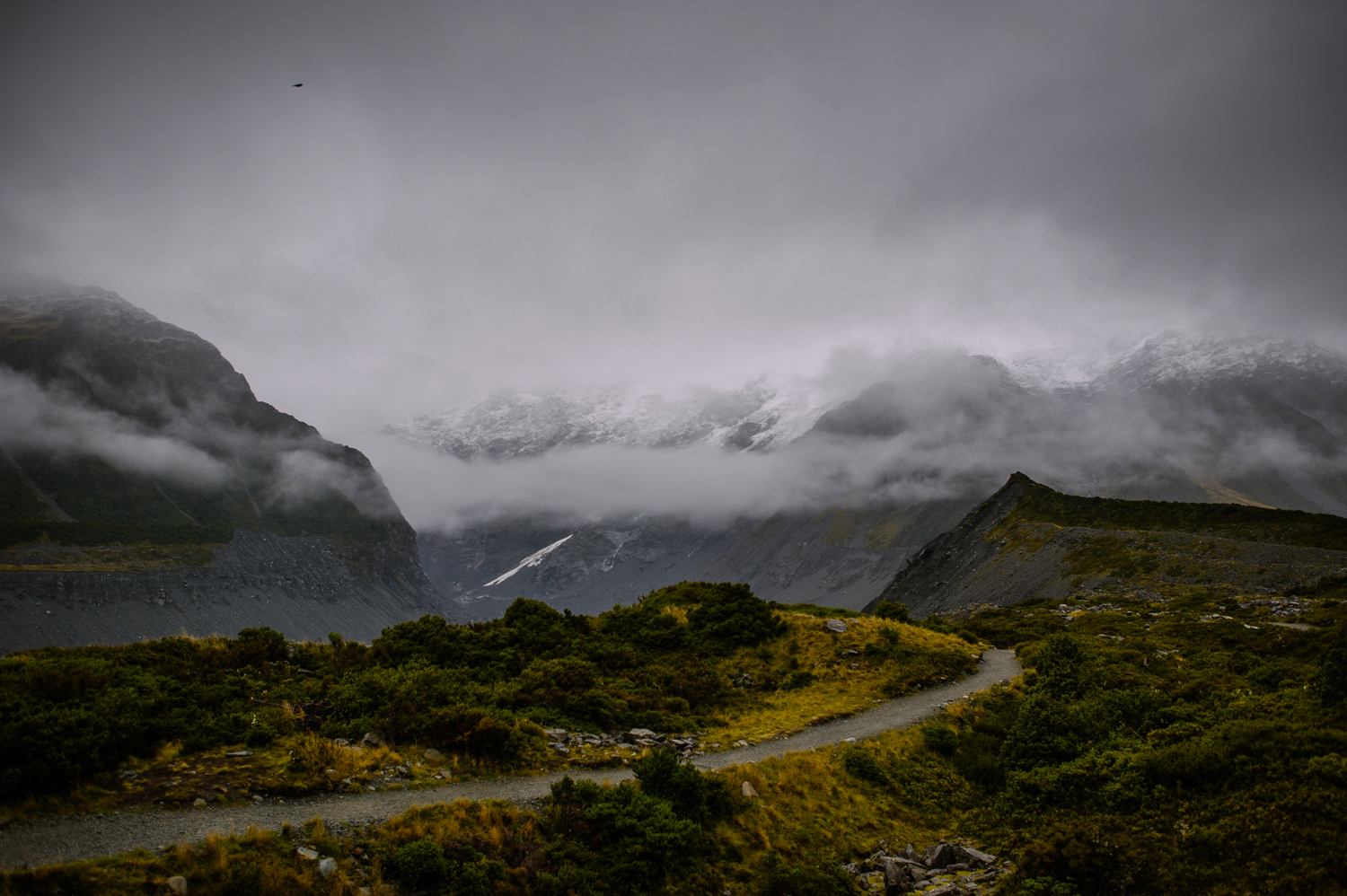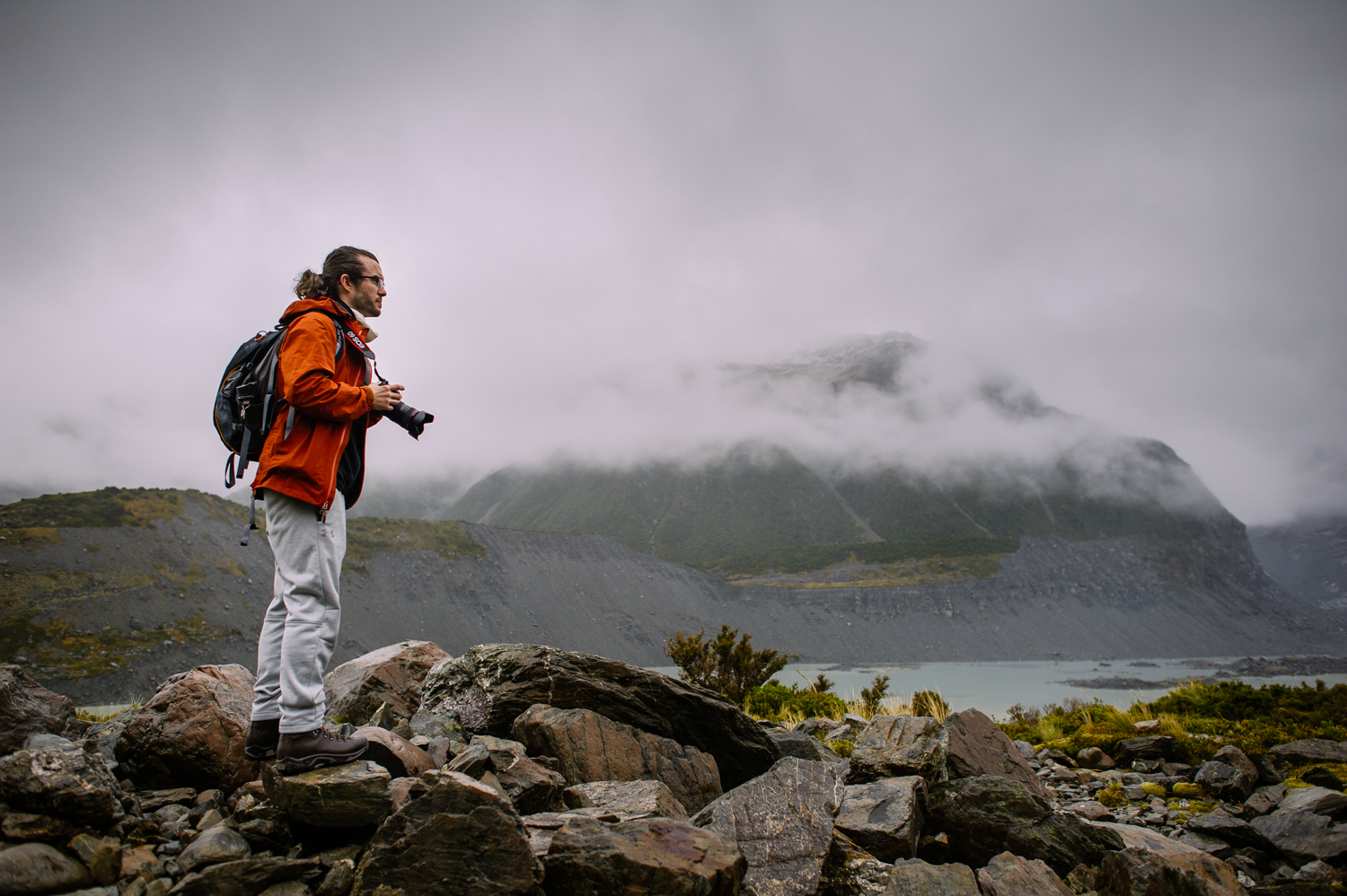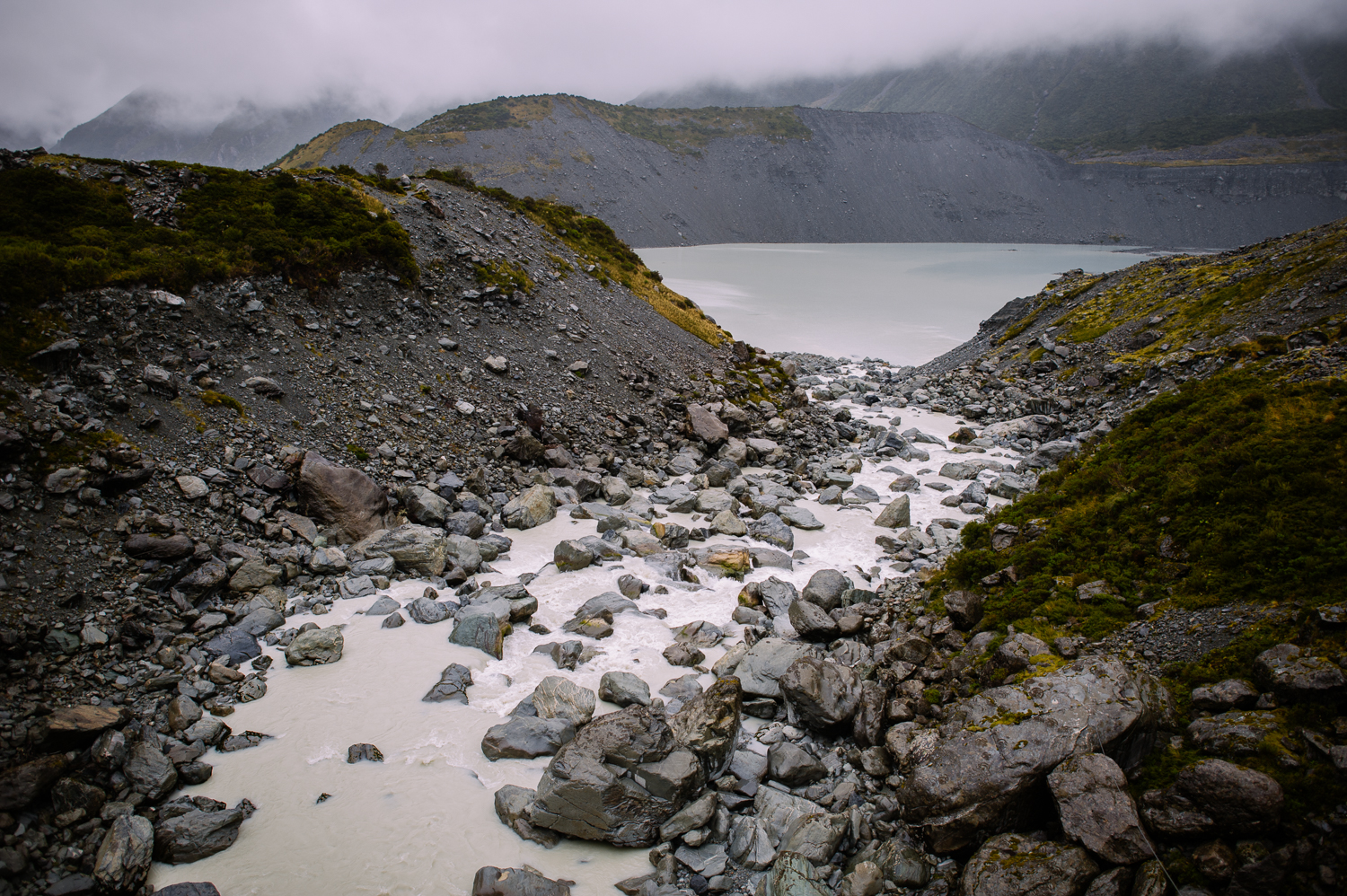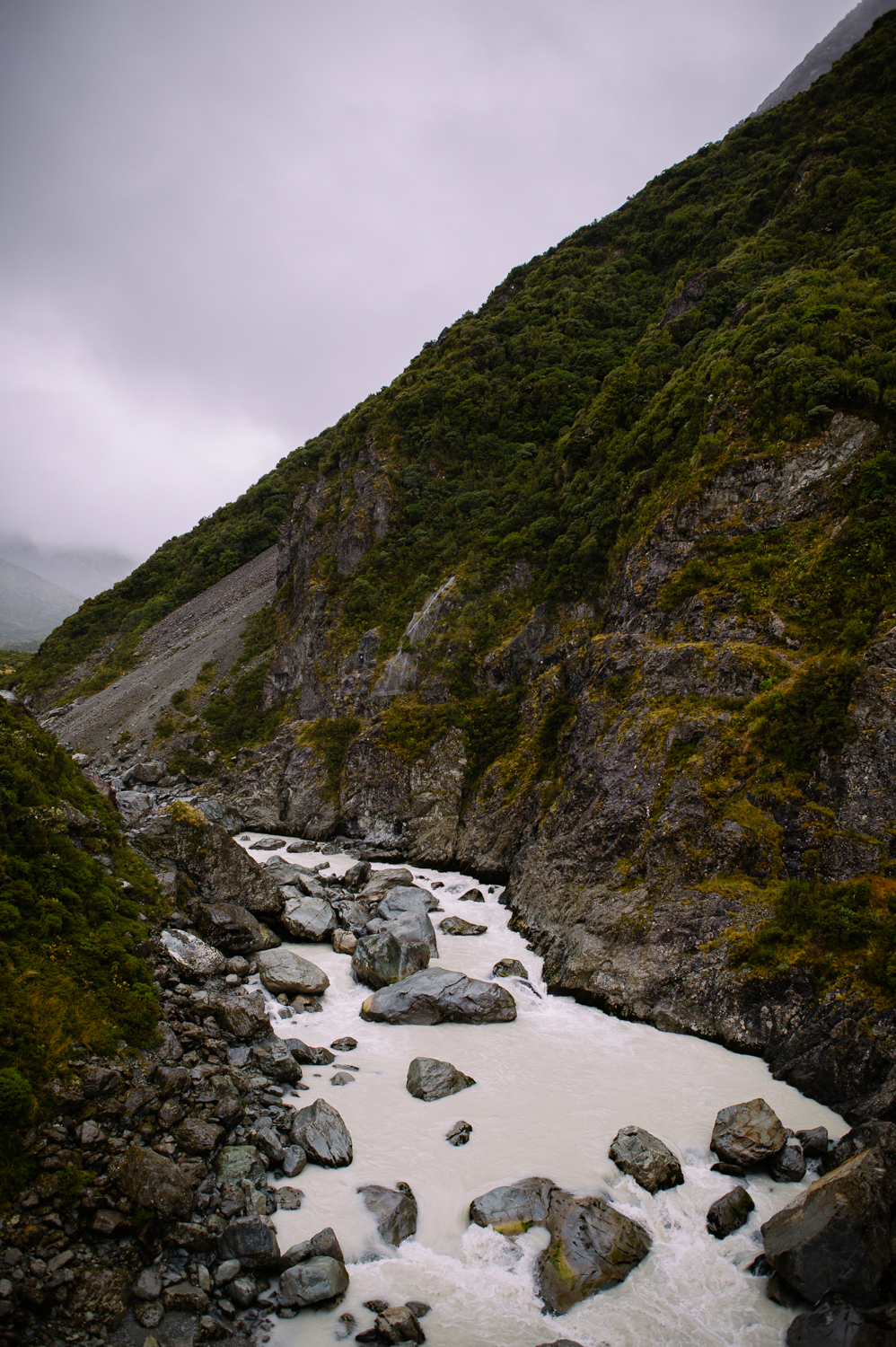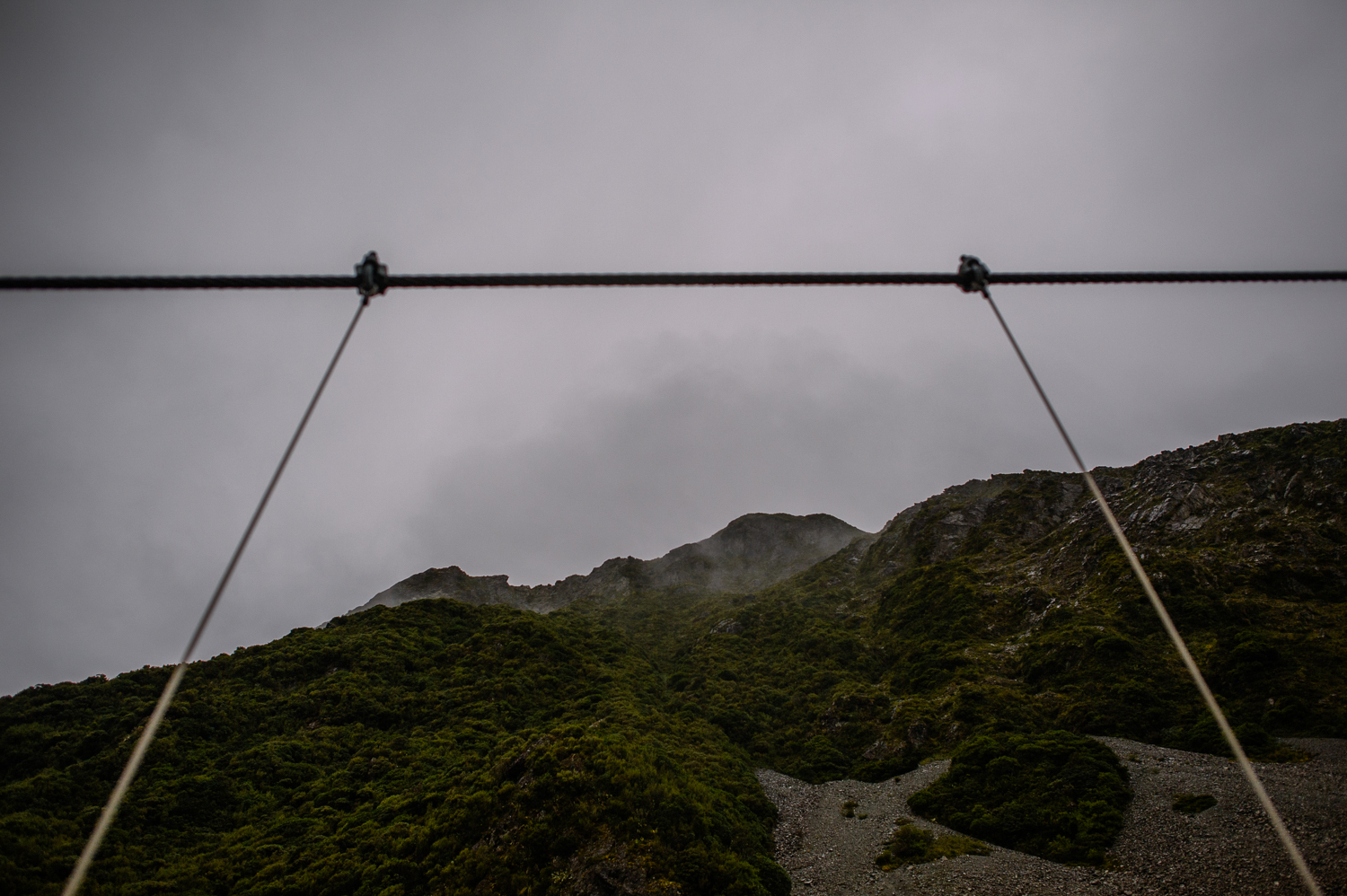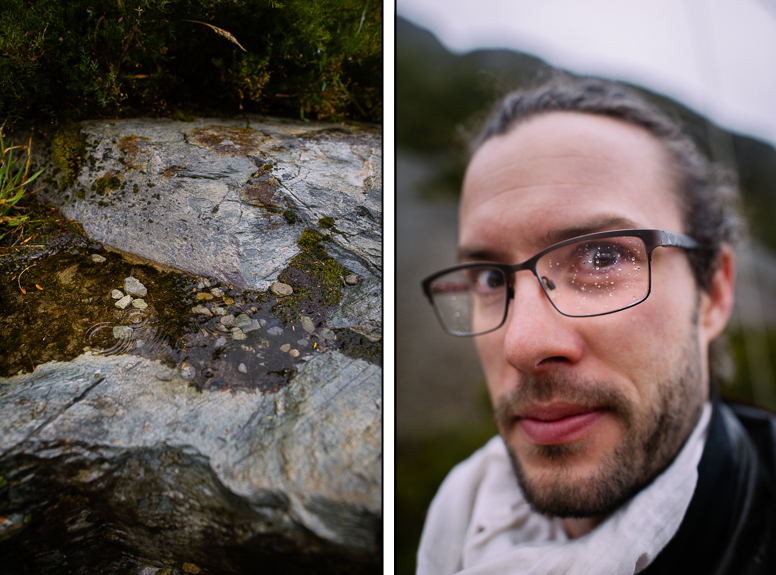 Drip drip drop little April showers . . .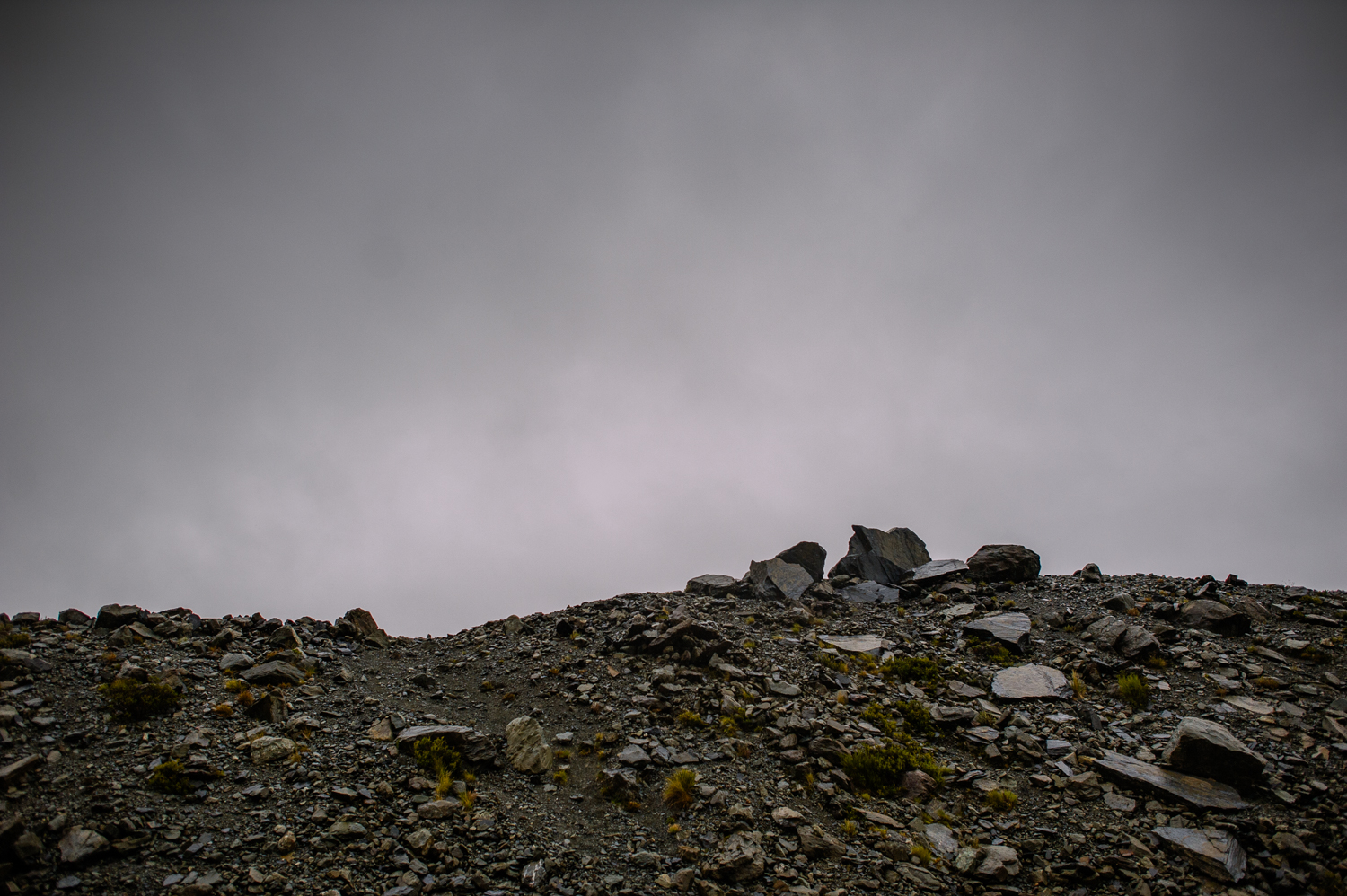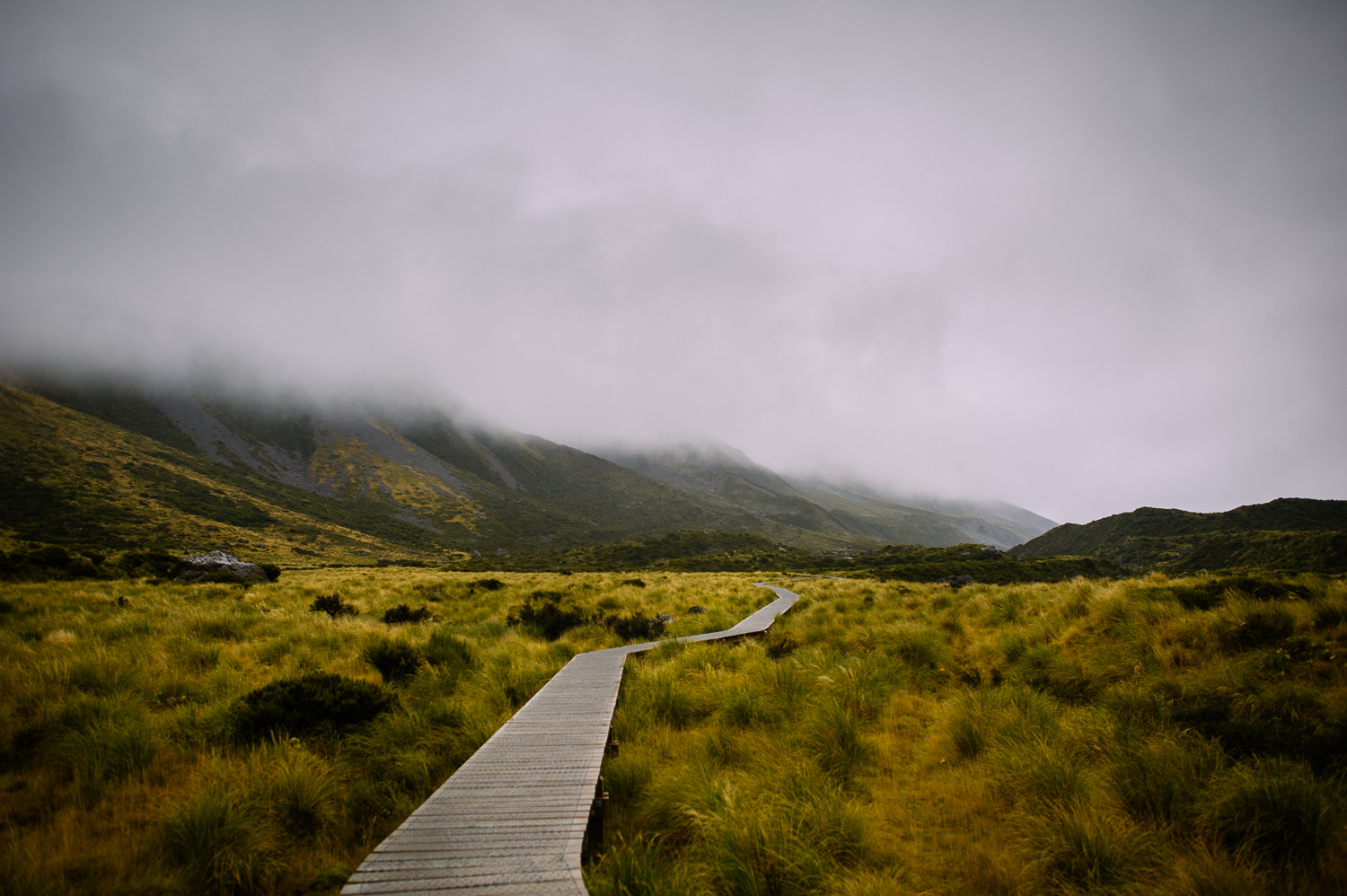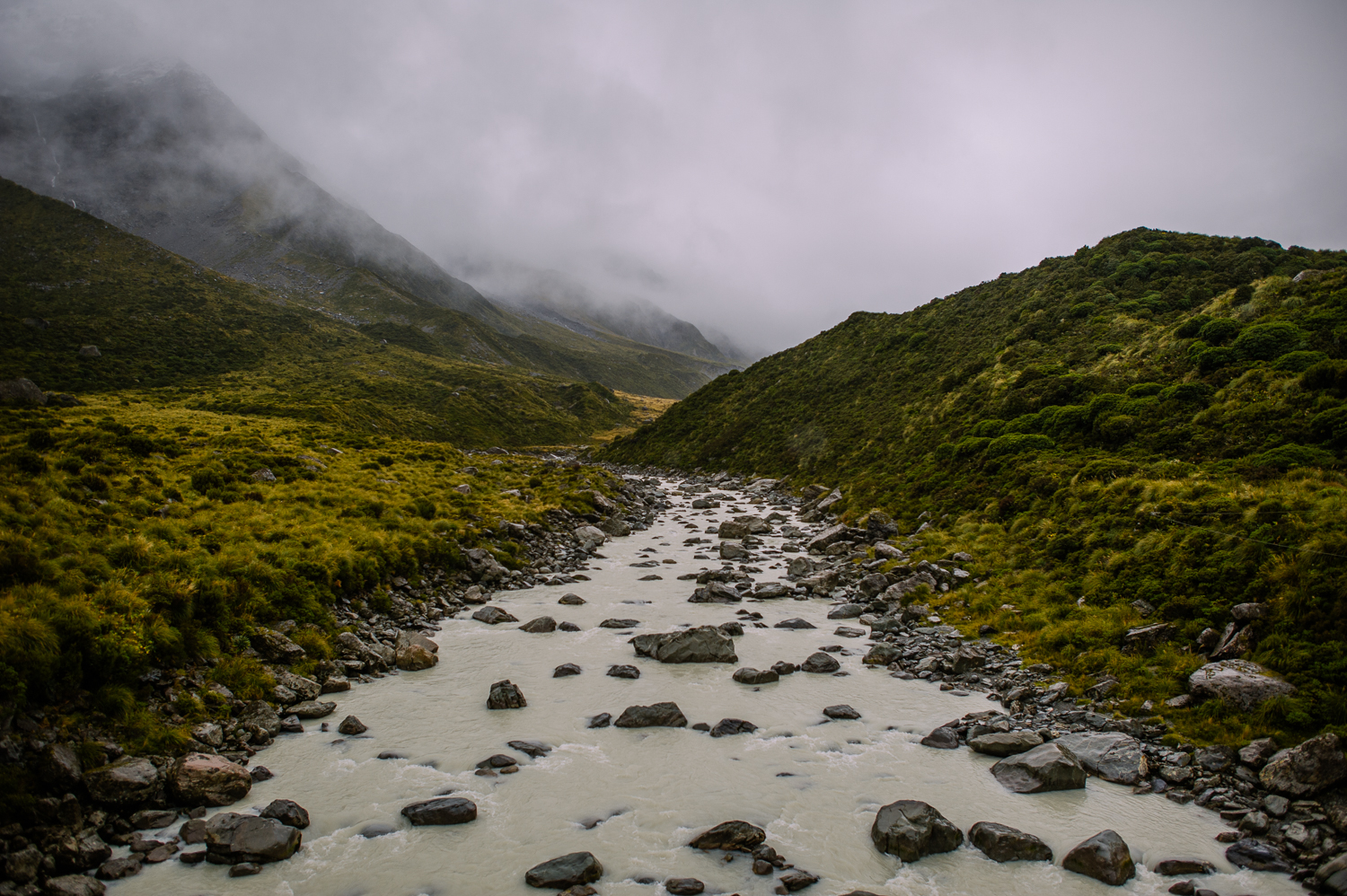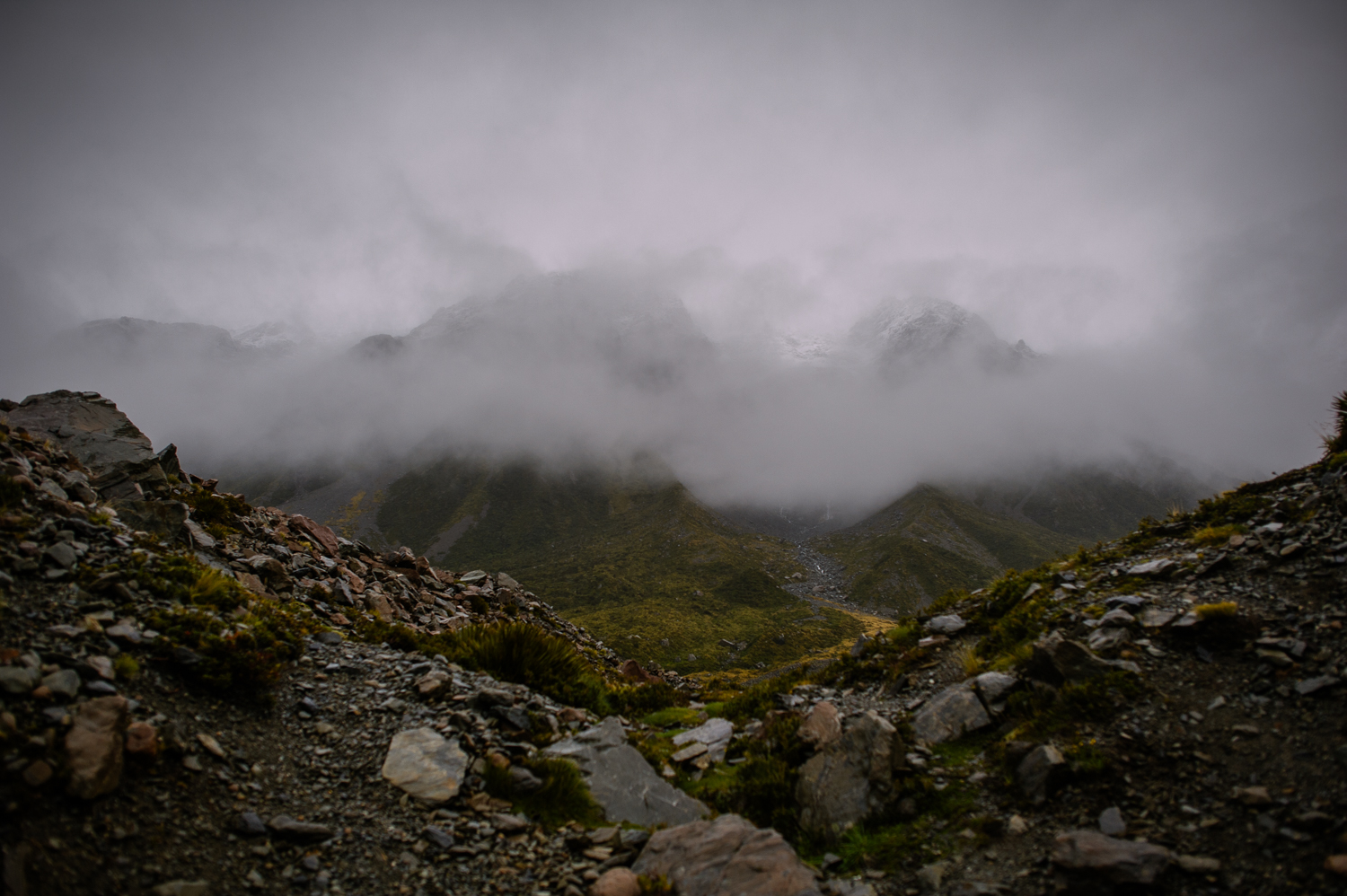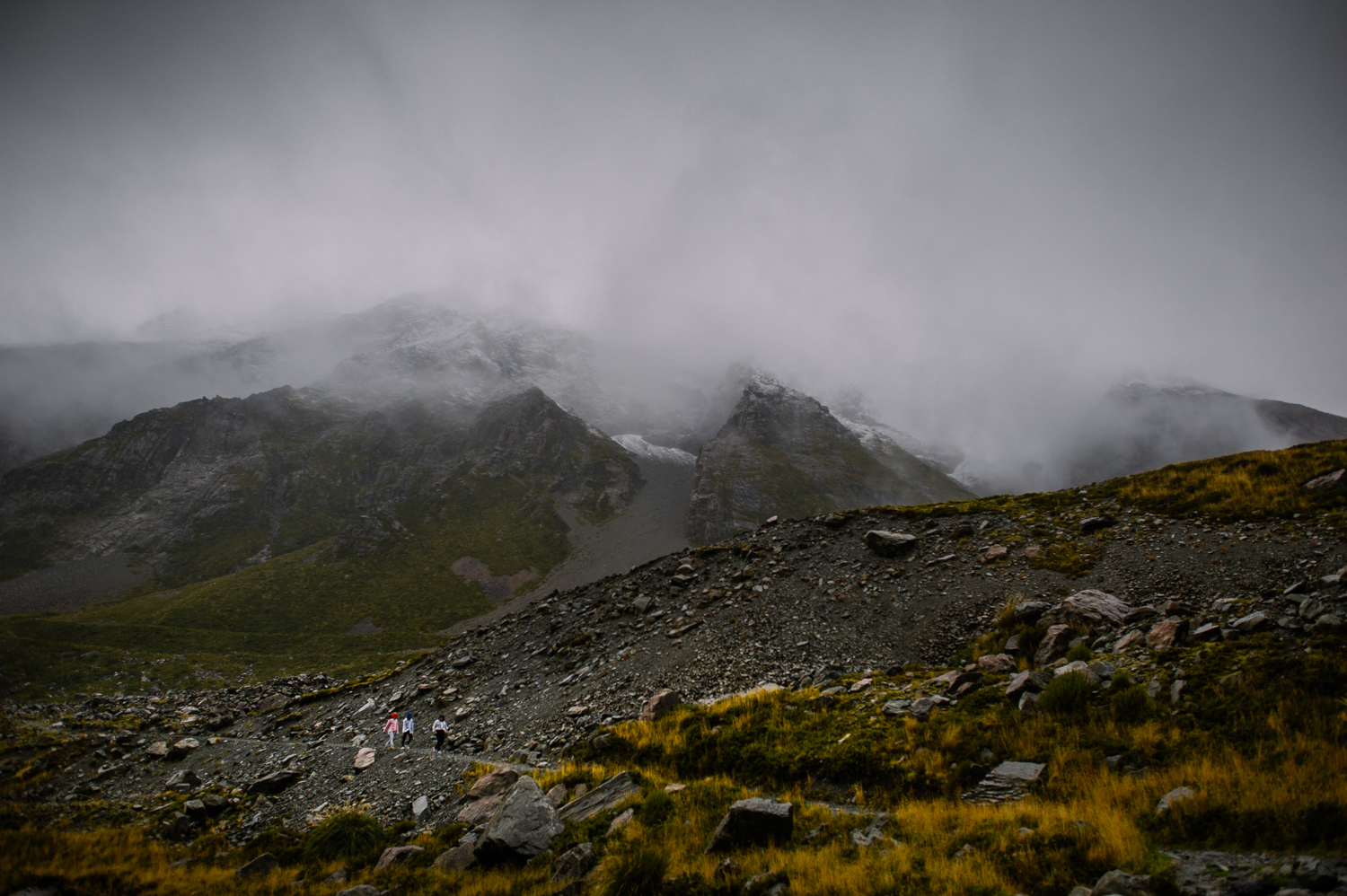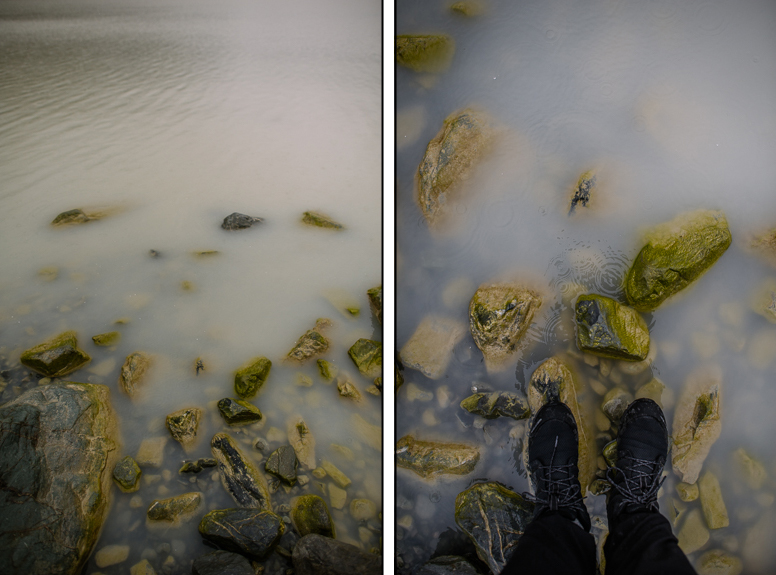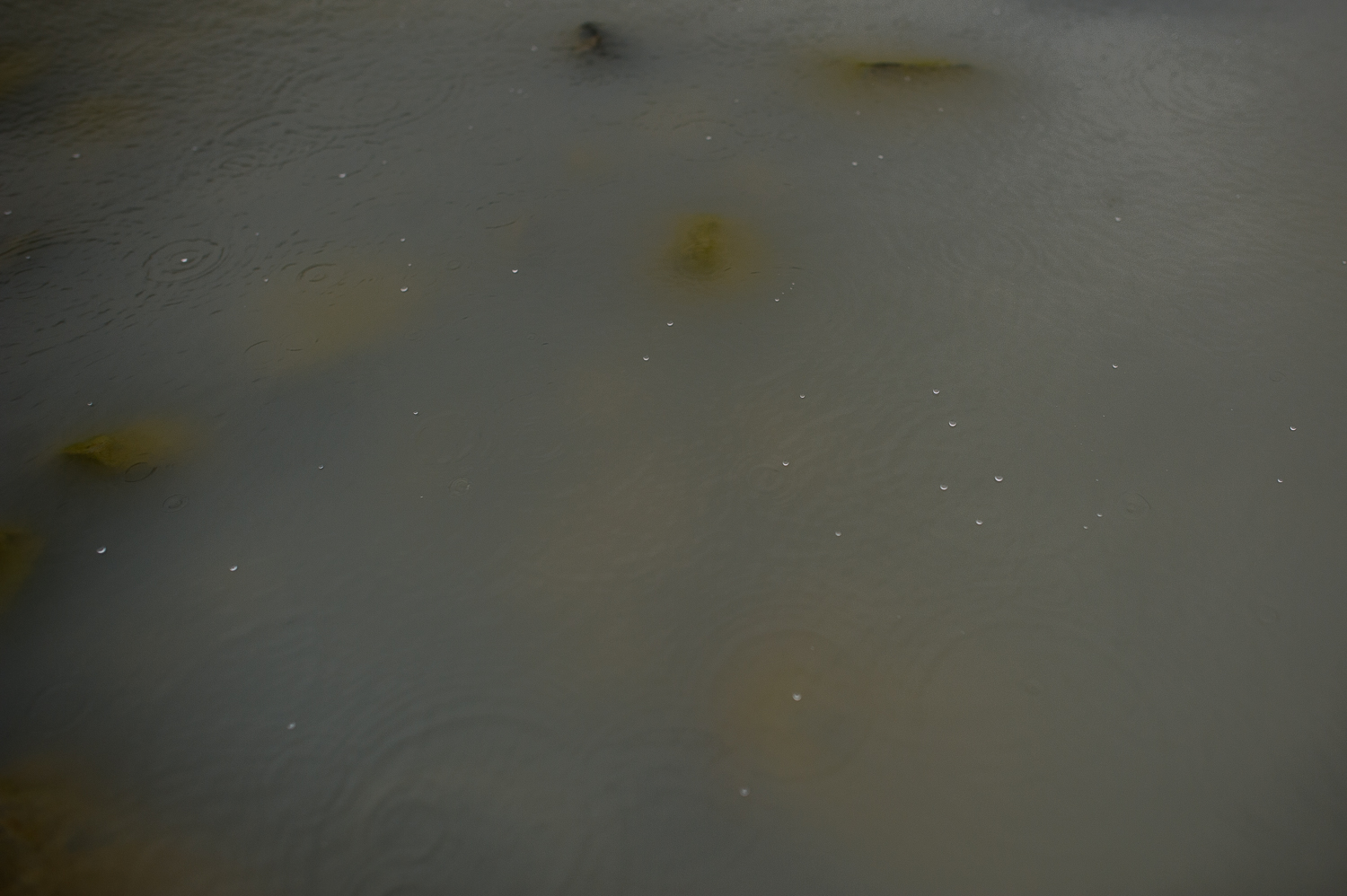 The rain drops floated on the lake, skimming across the denser liquid from the glacial rock flour that makes the water milky.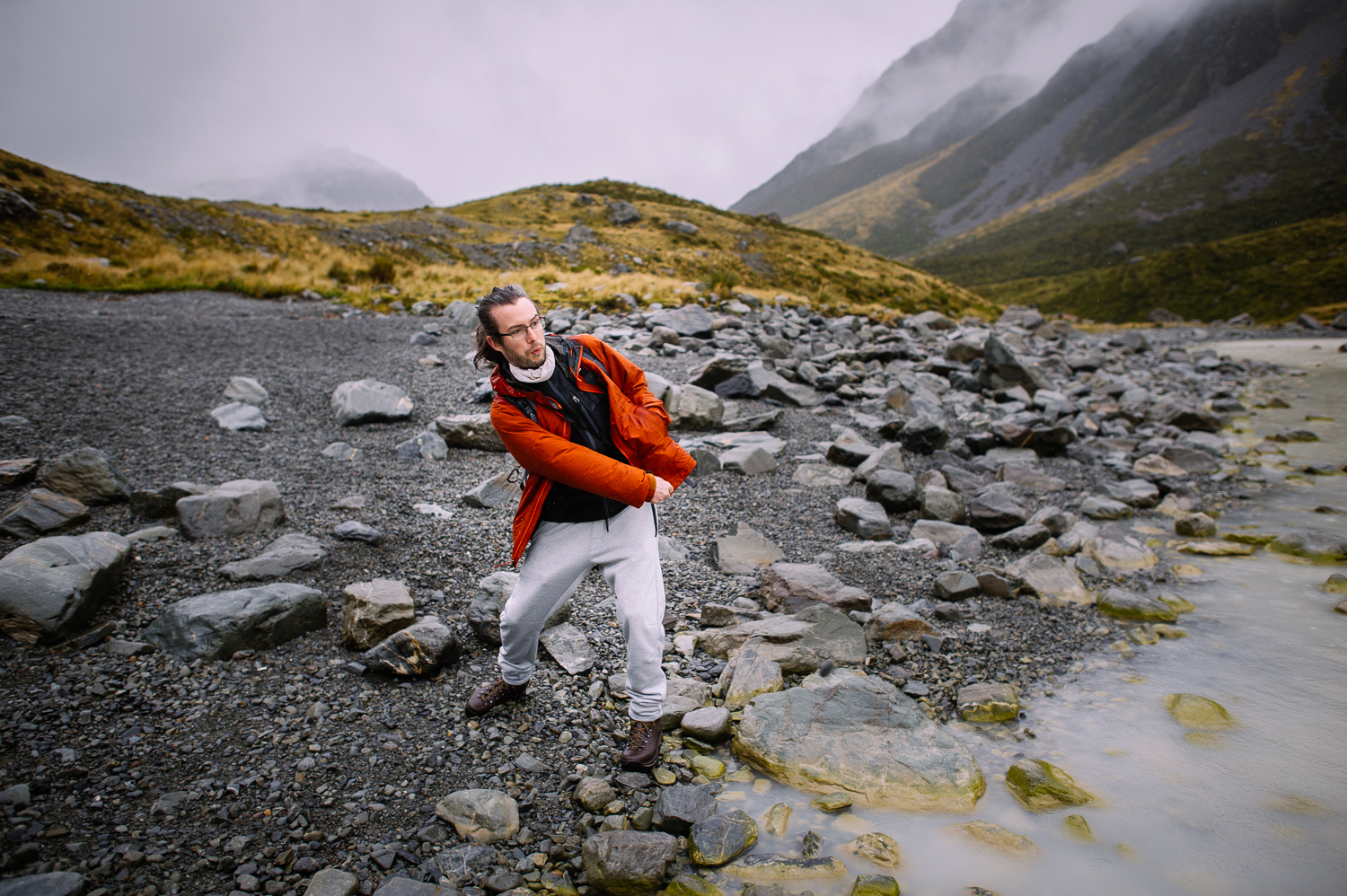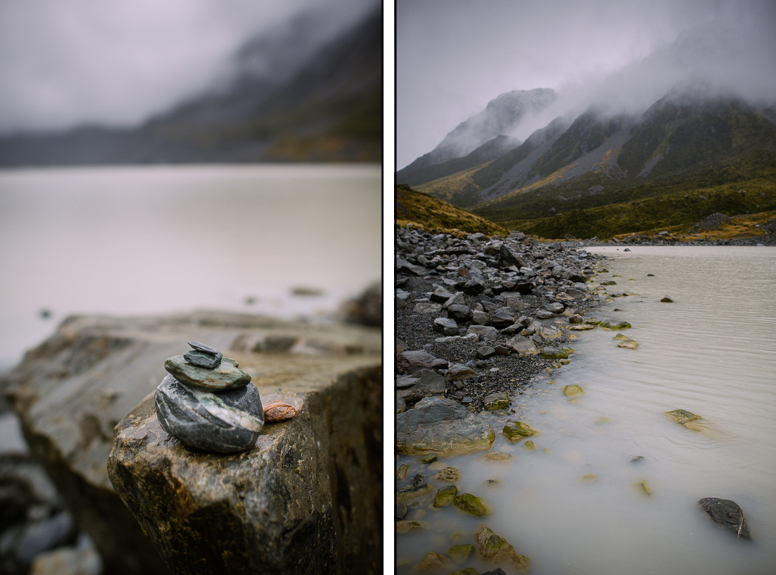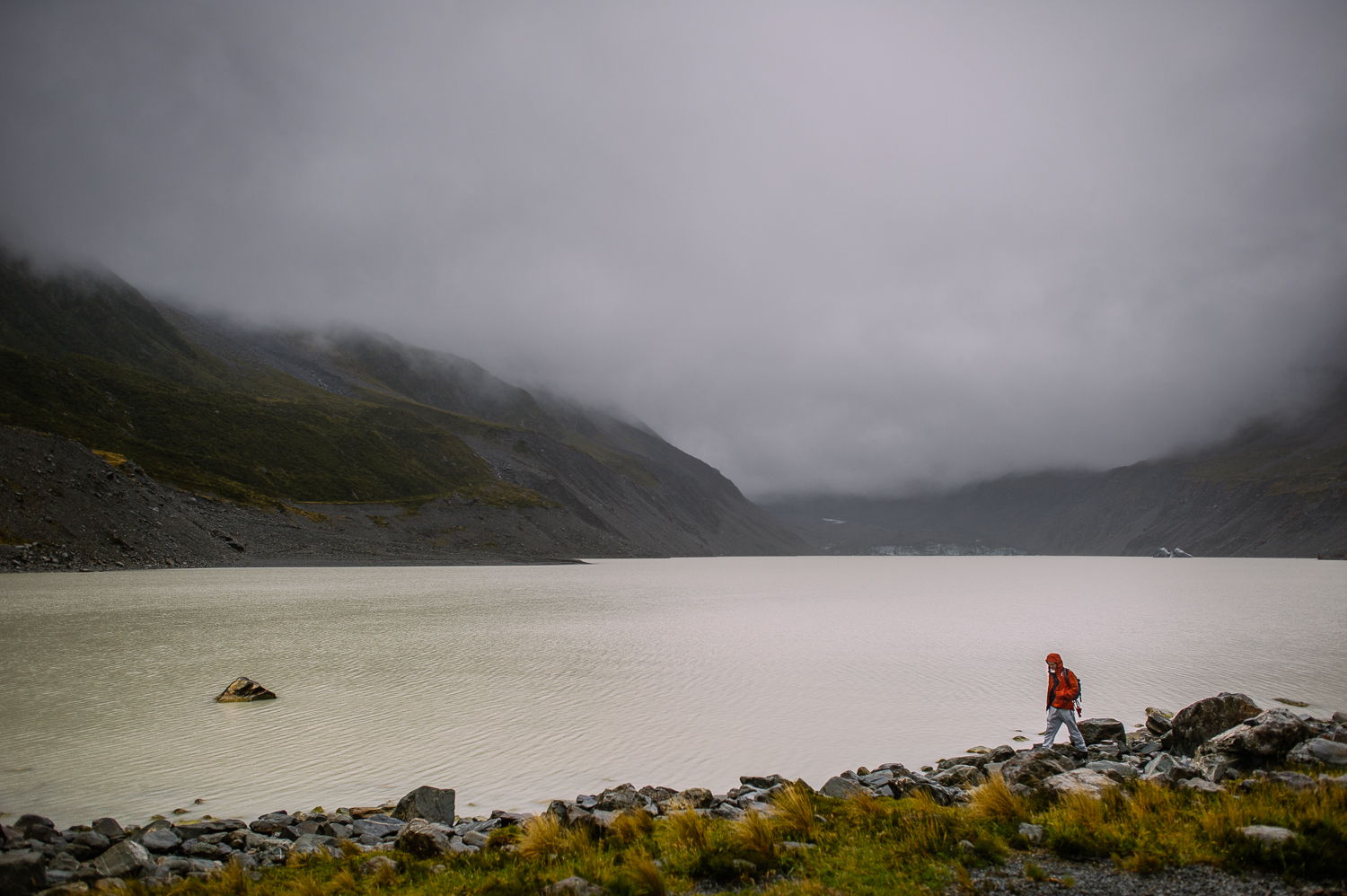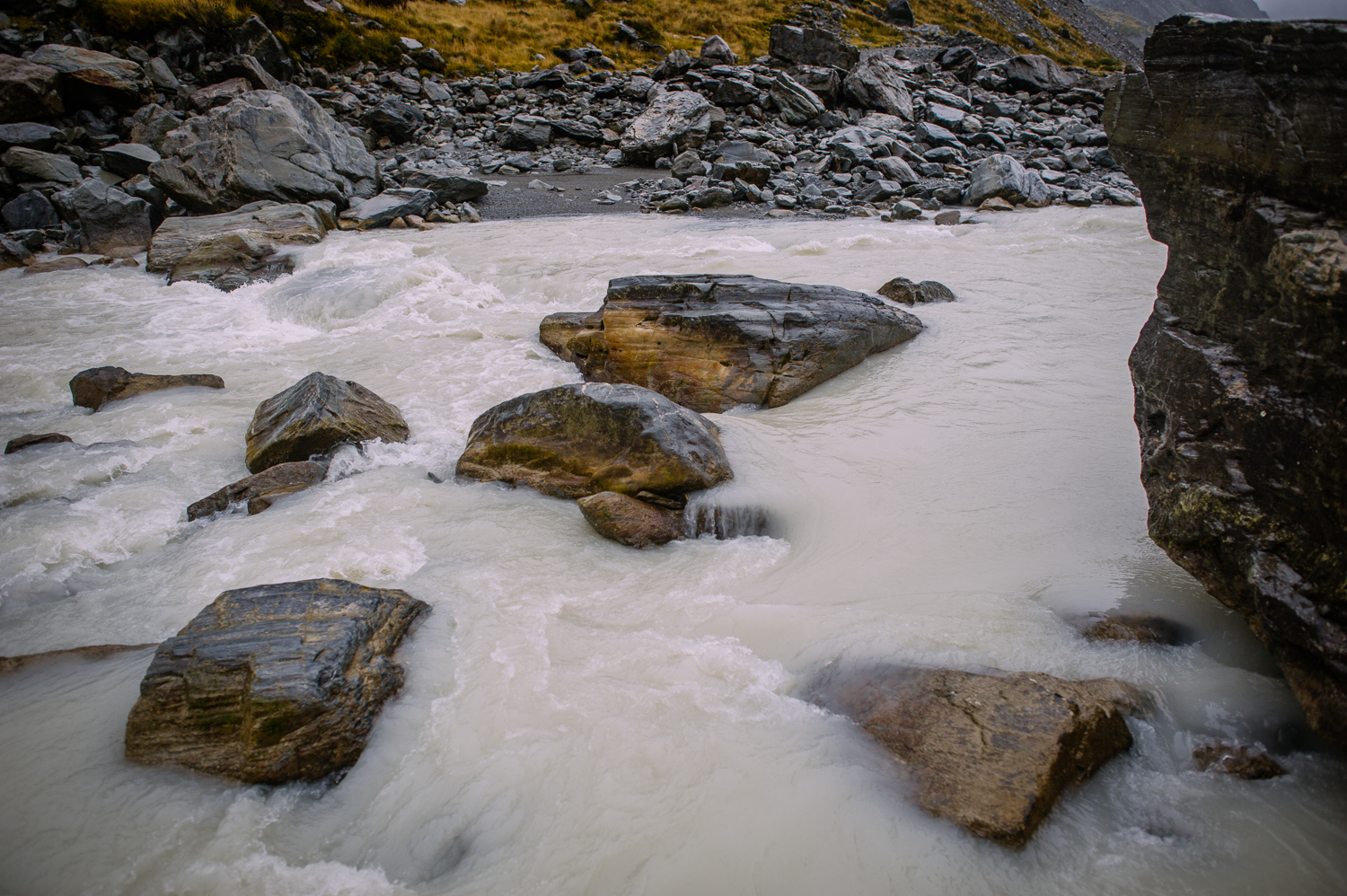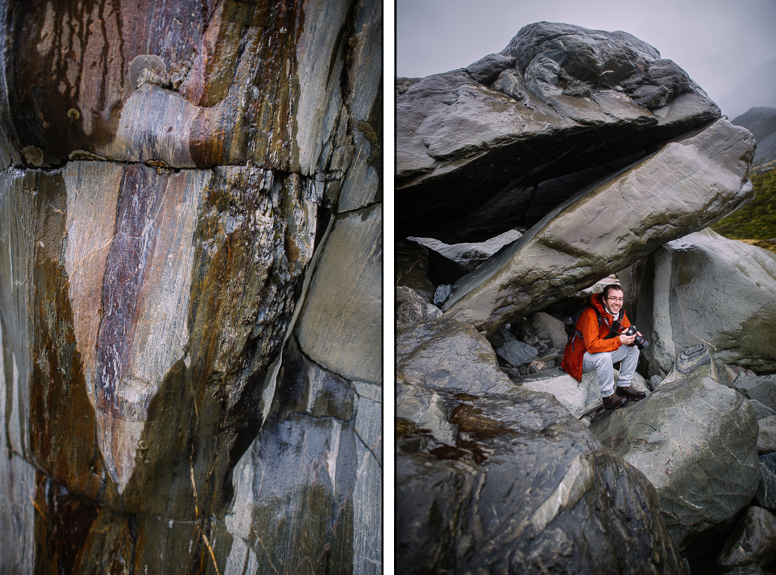 Dickey's new forever-home.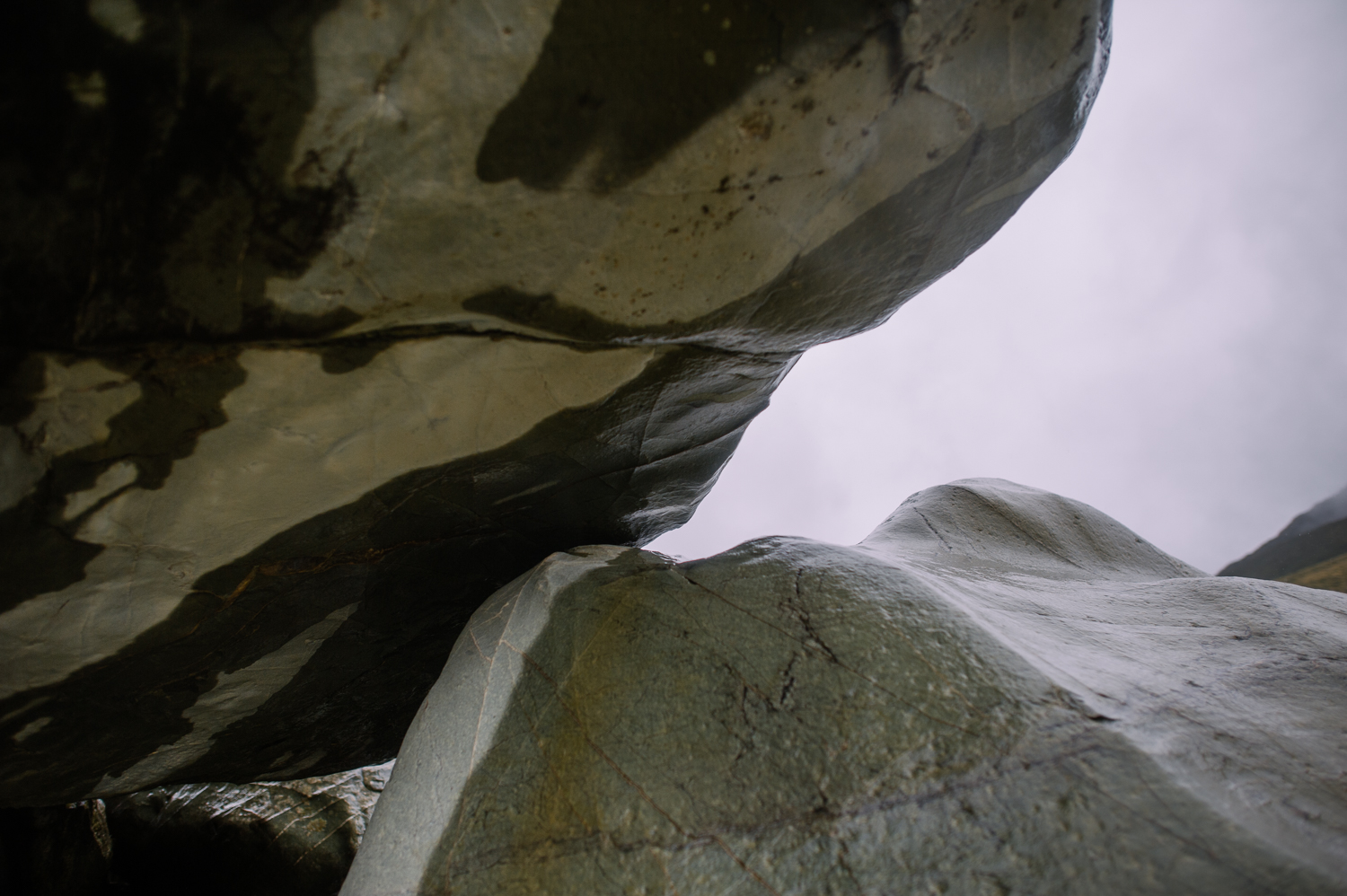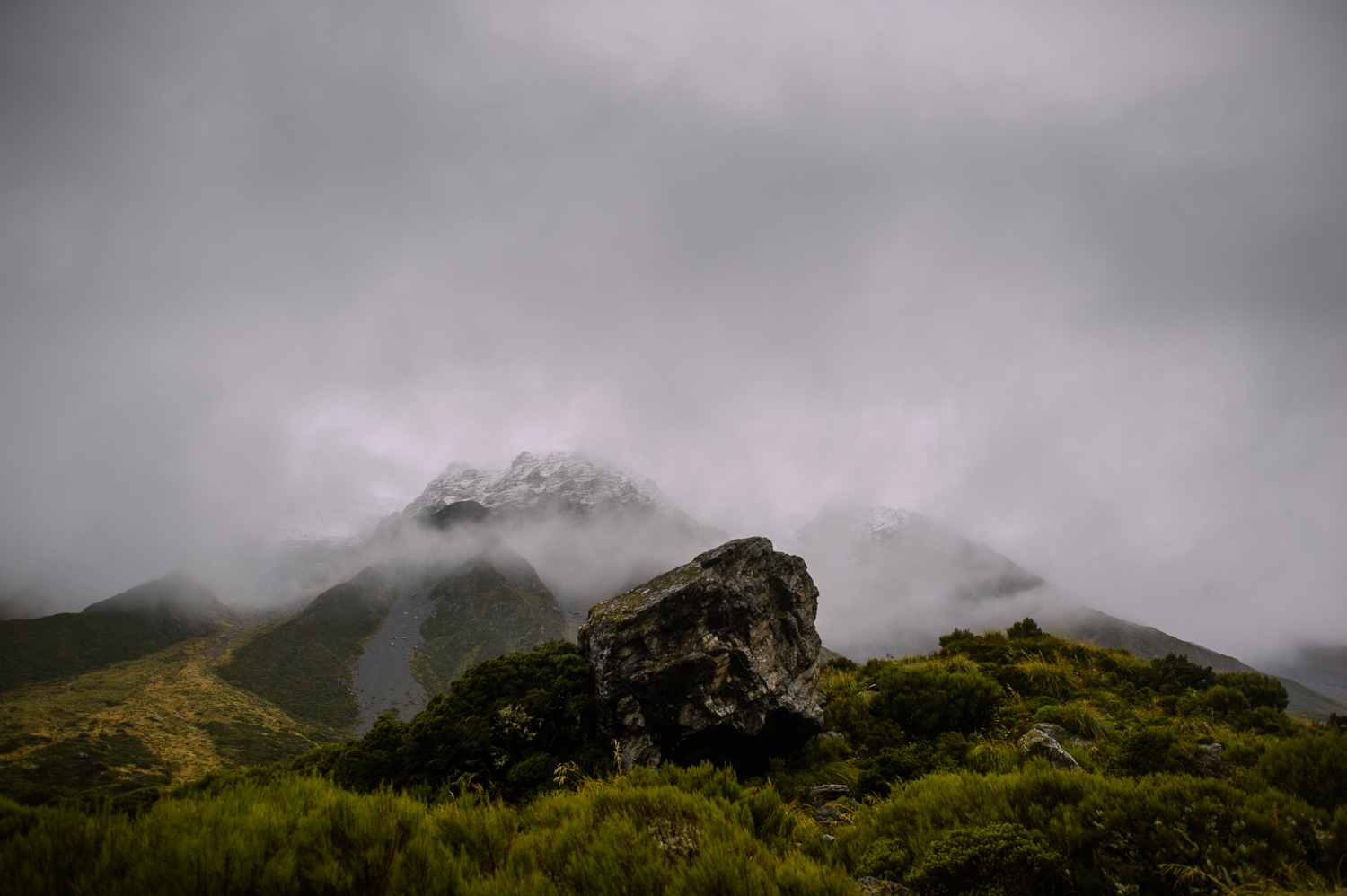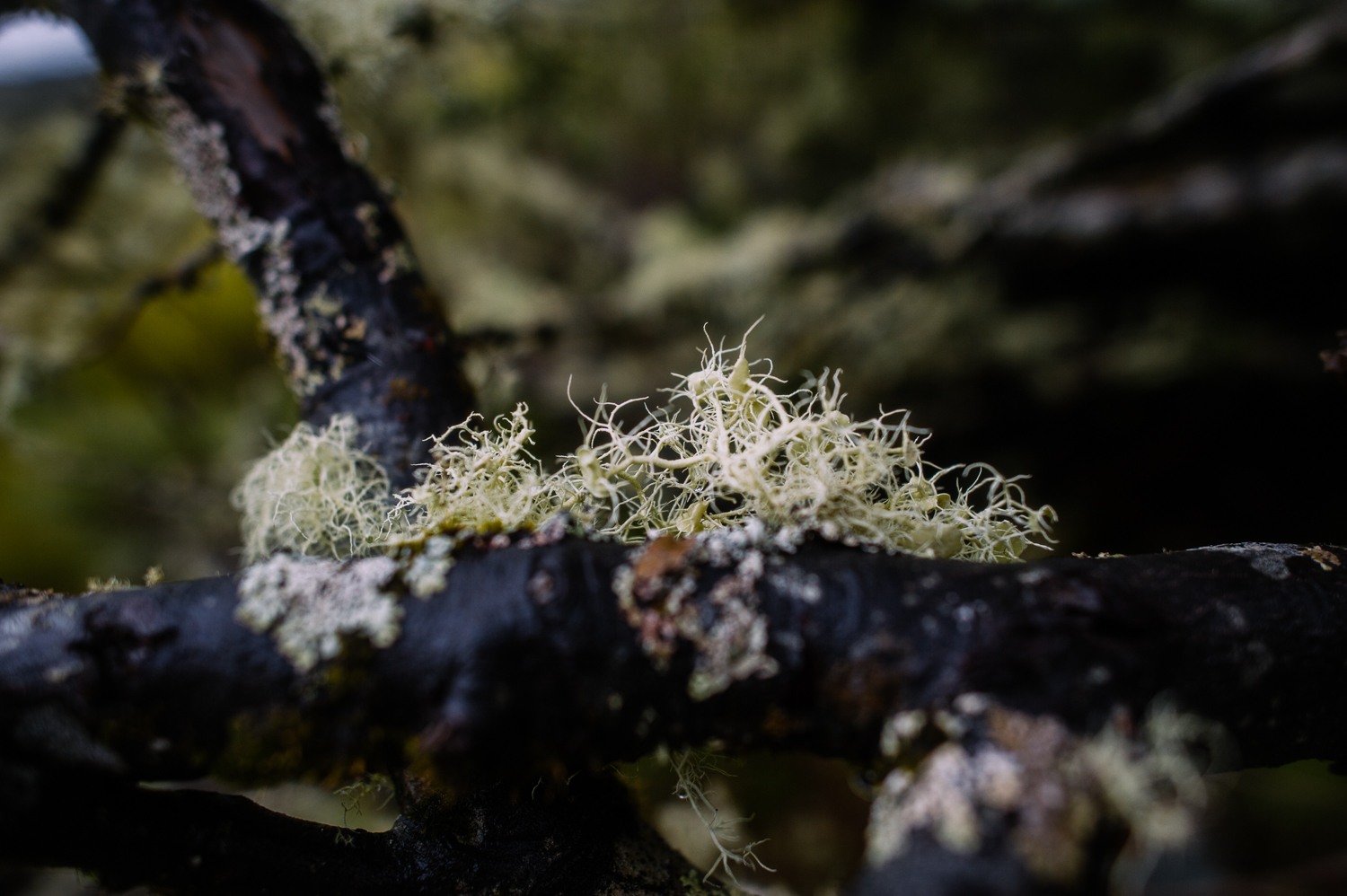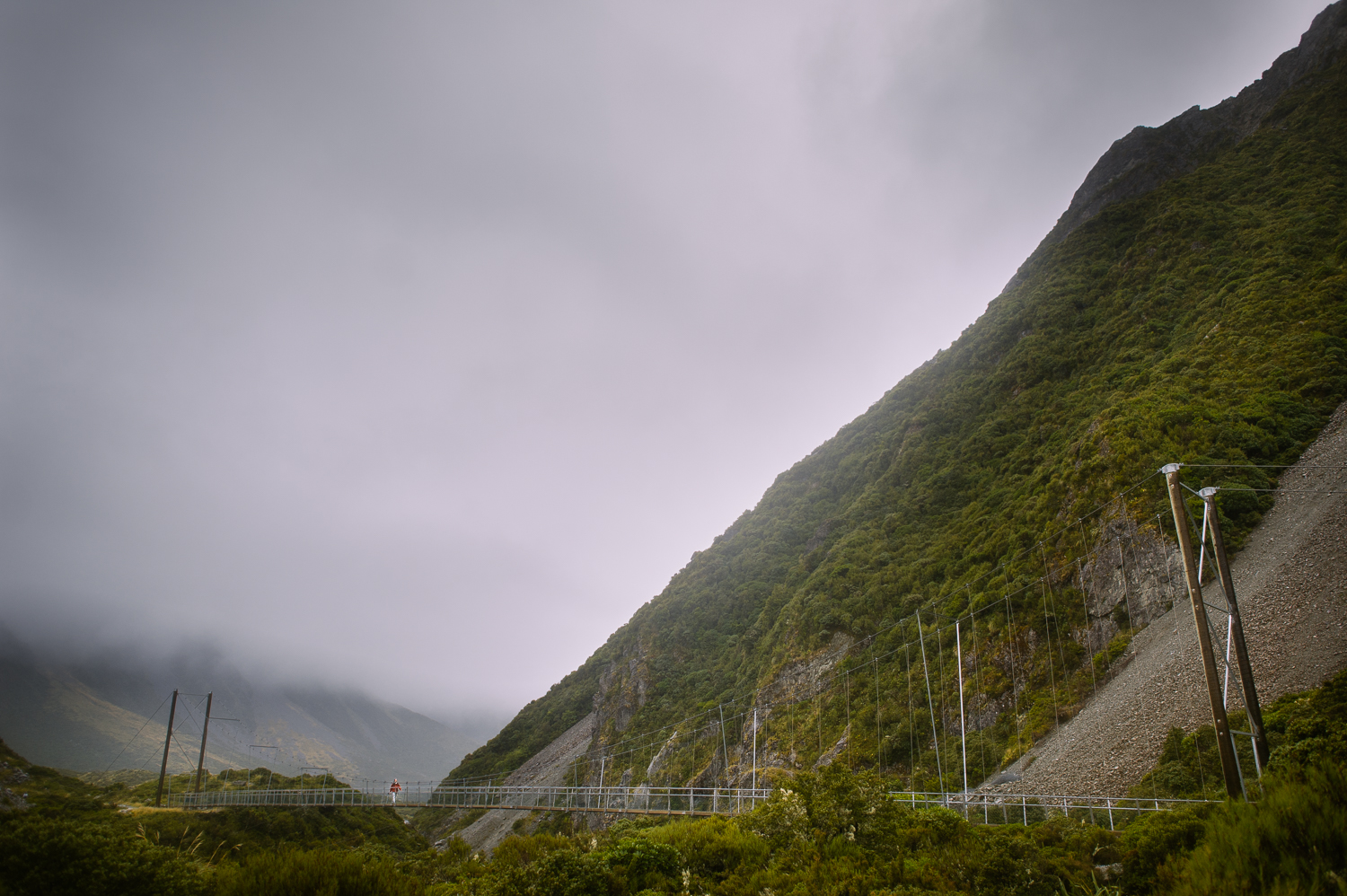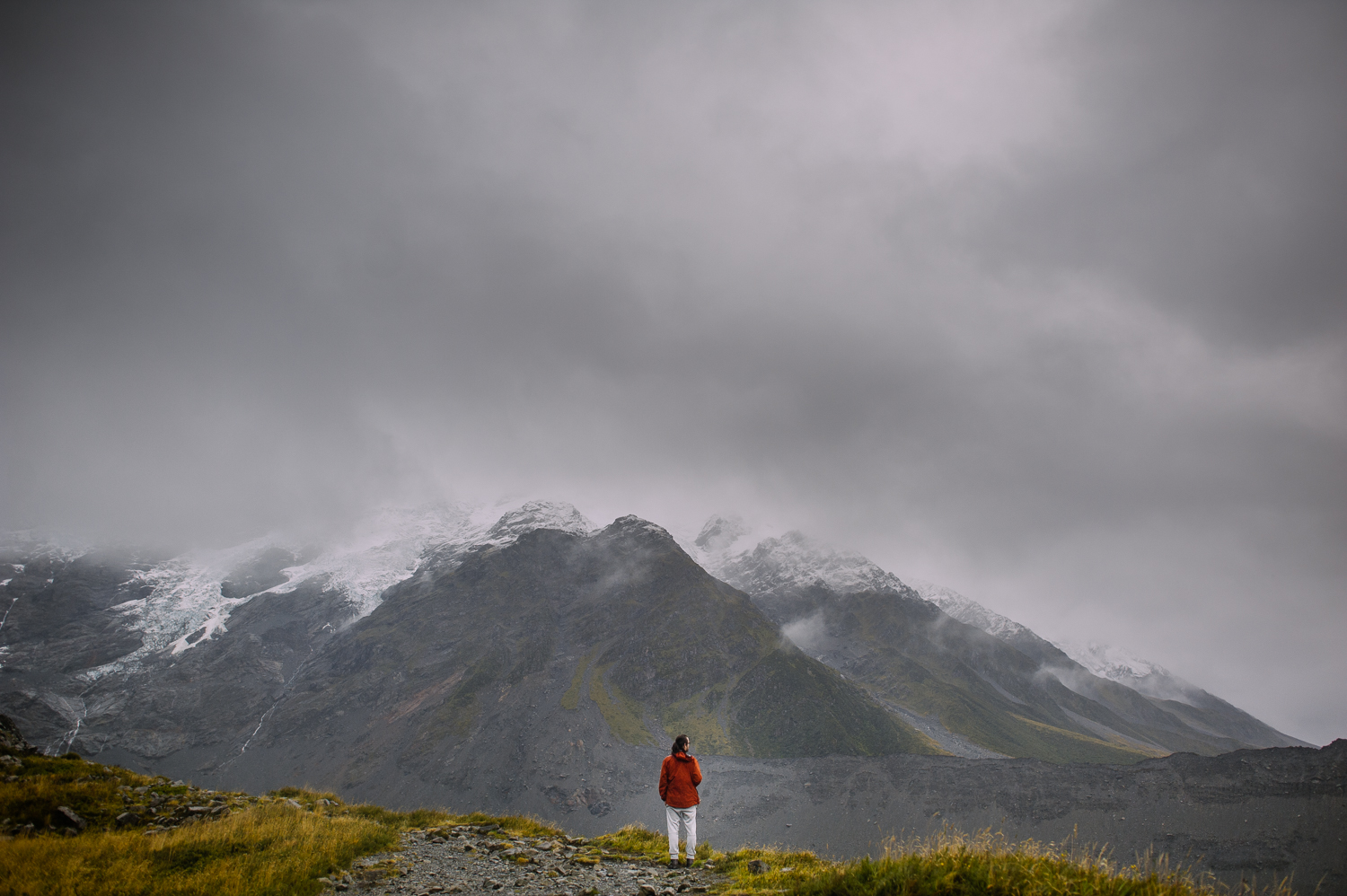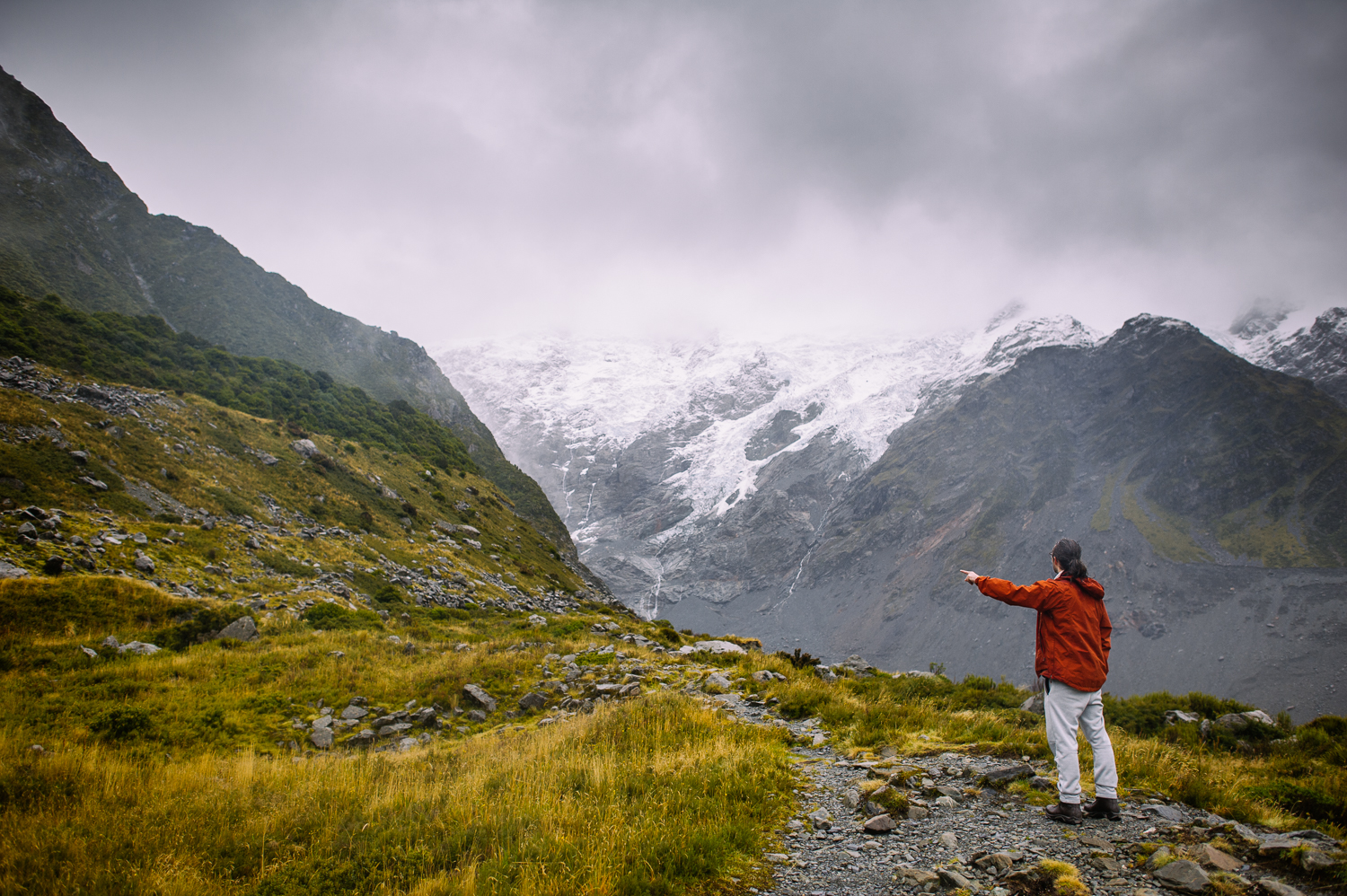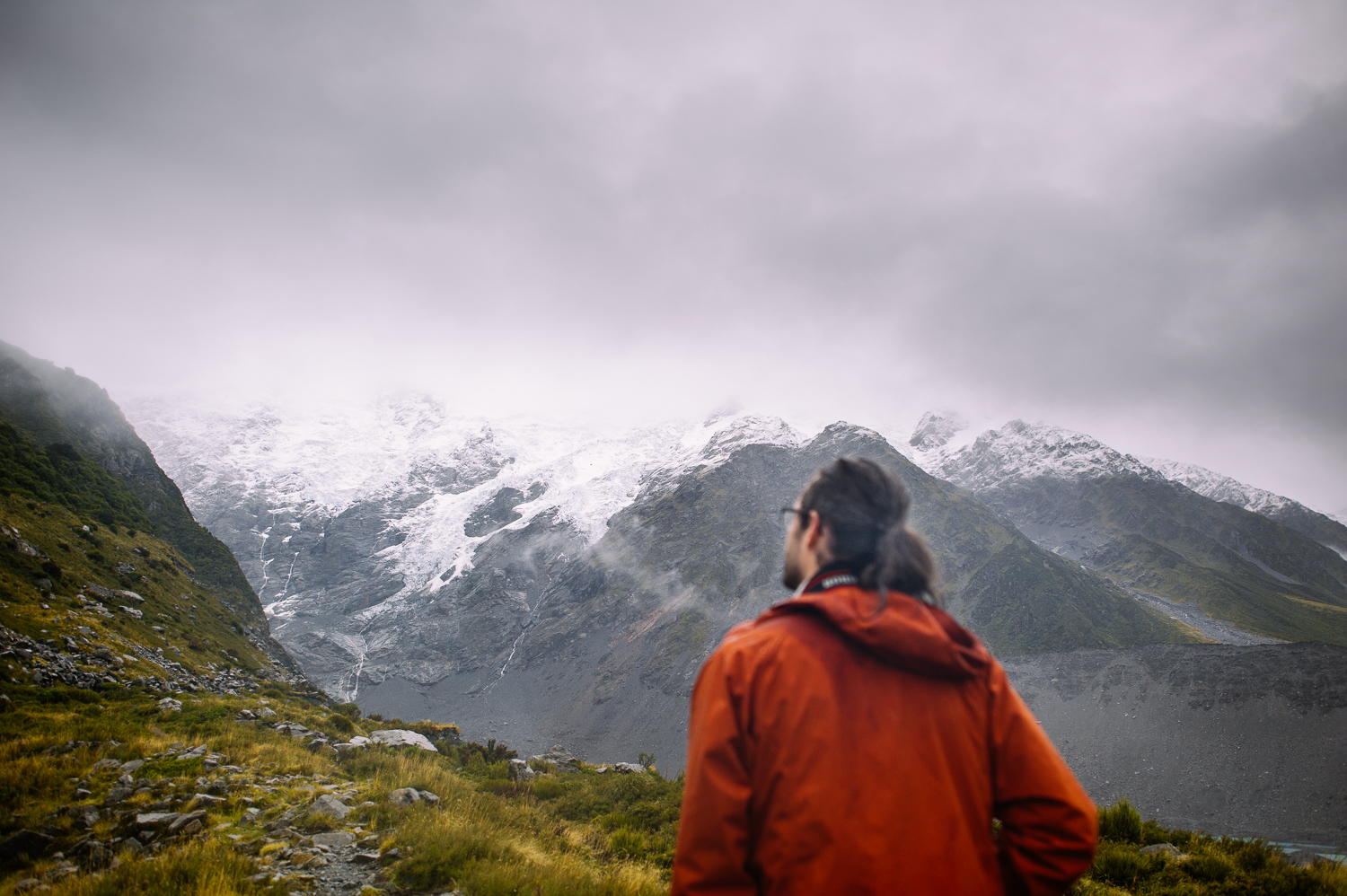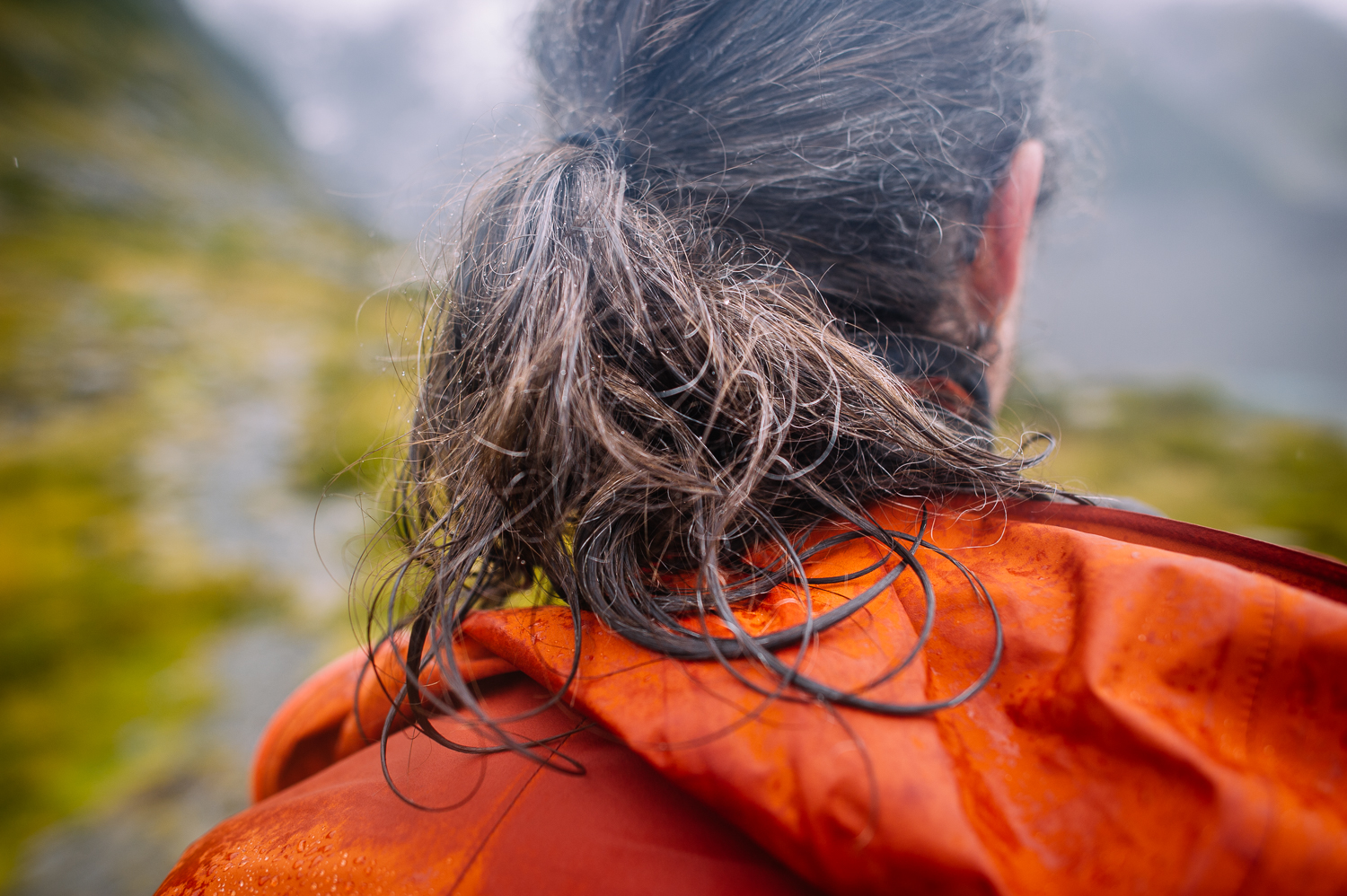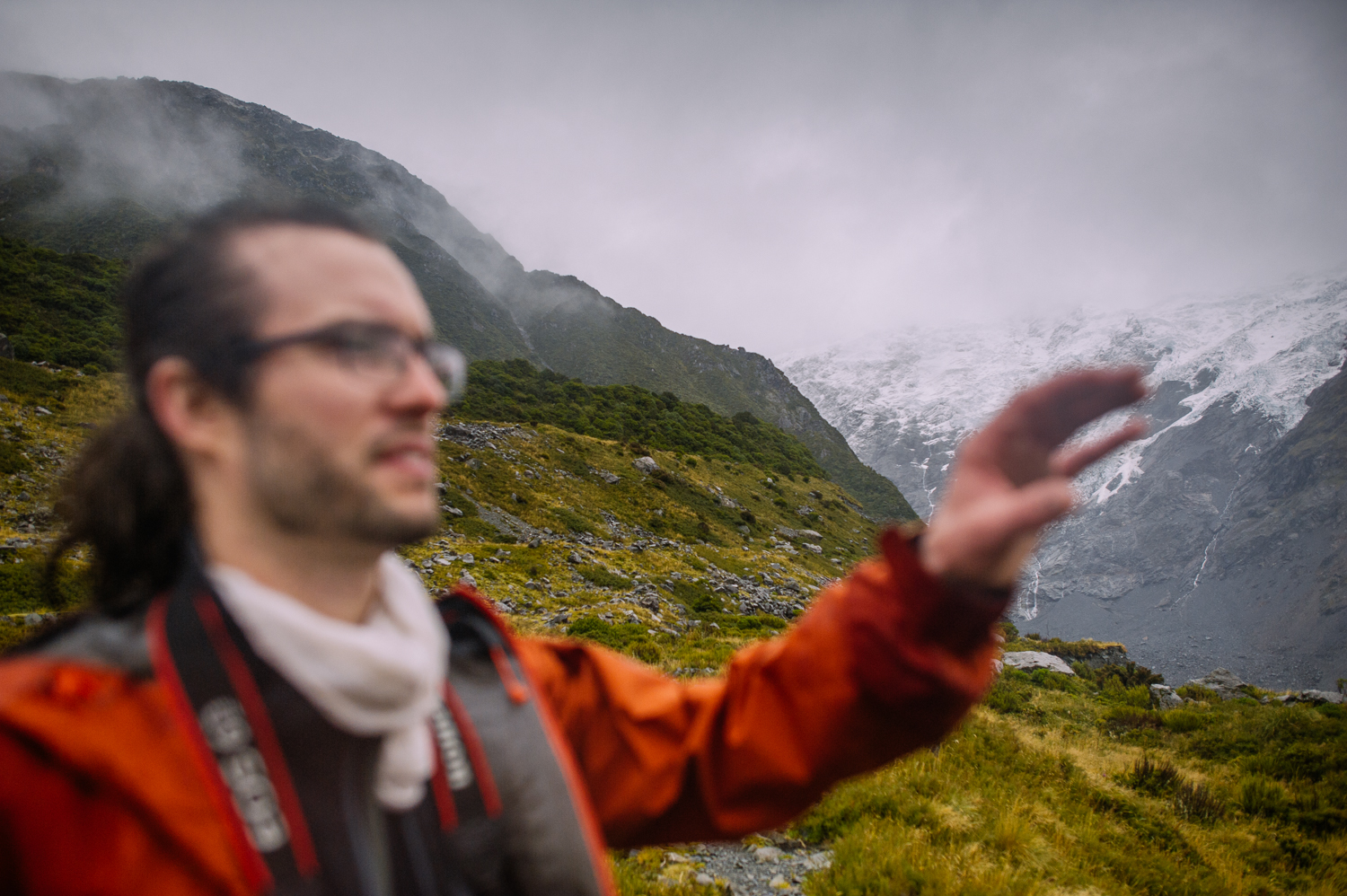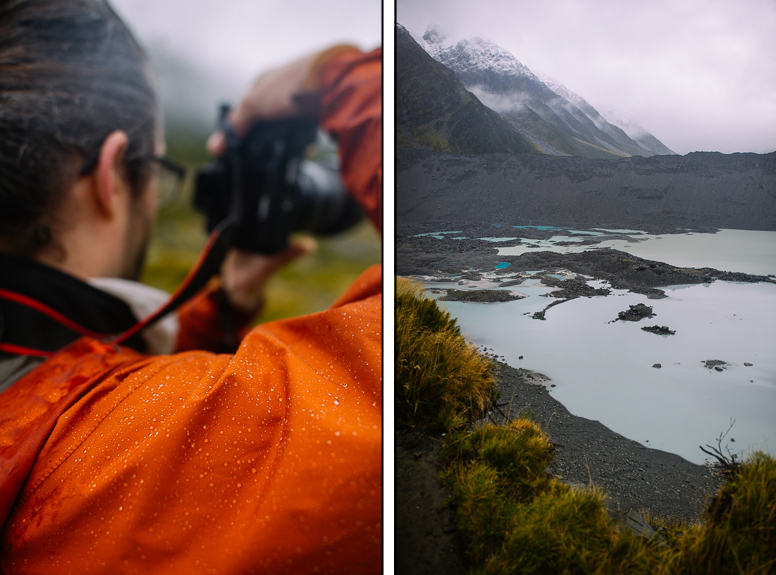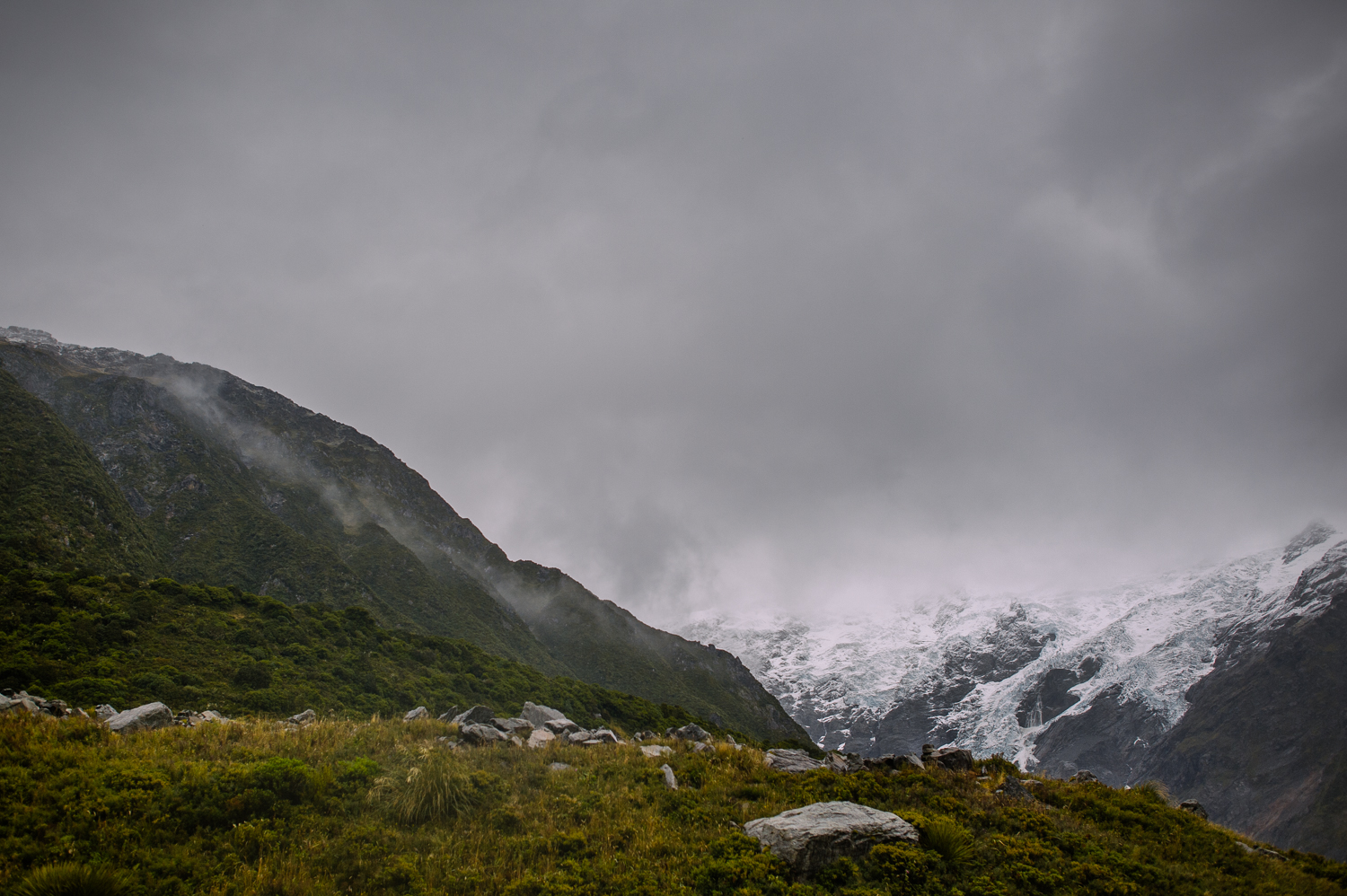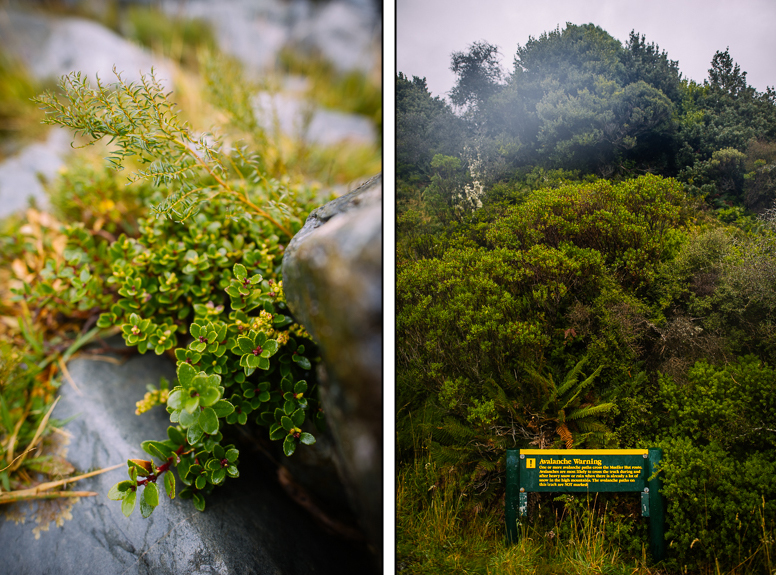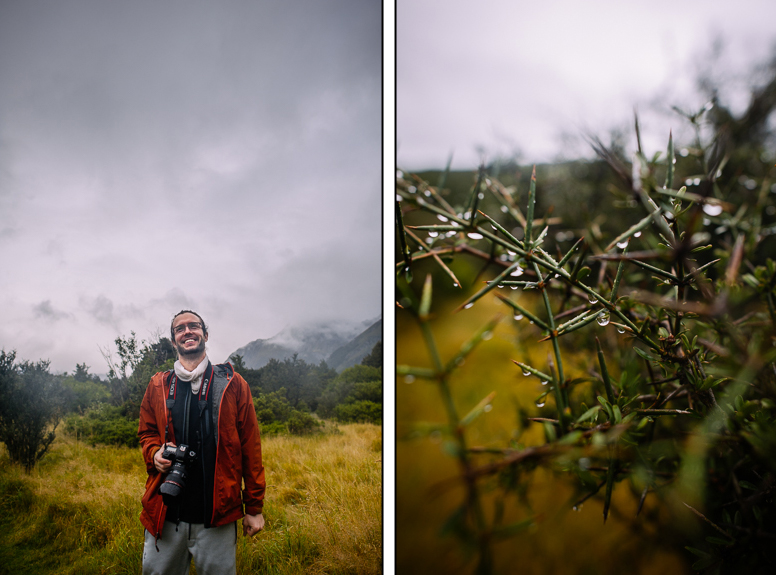 Wet and thorny, both.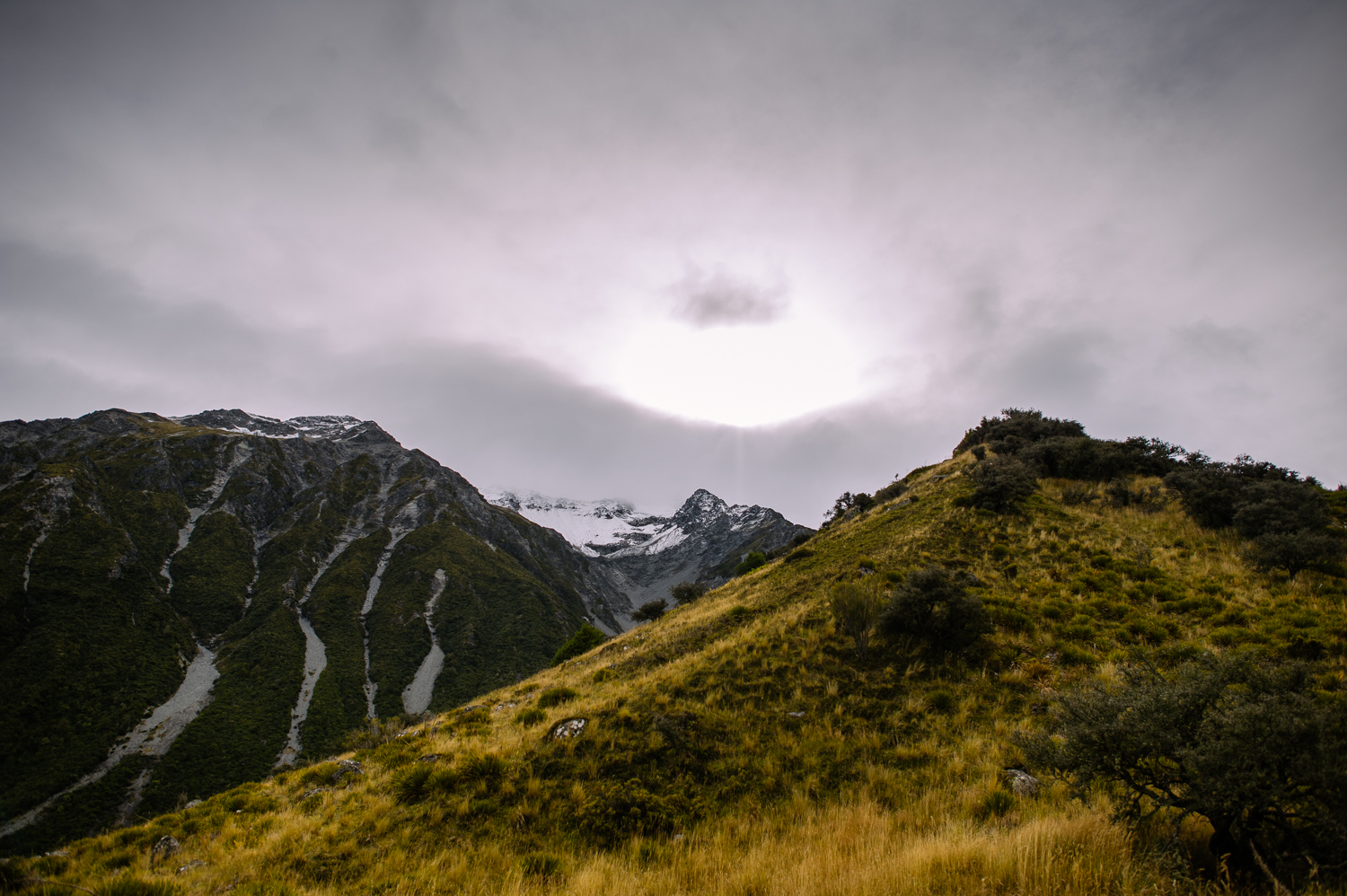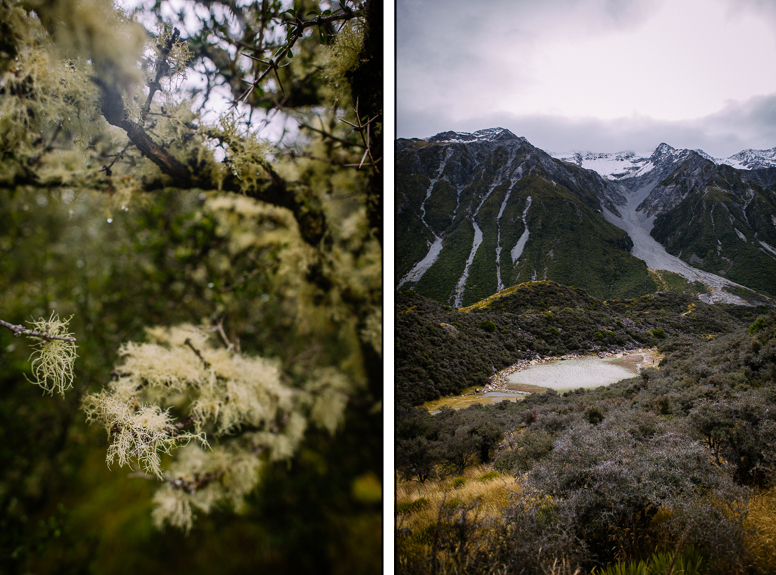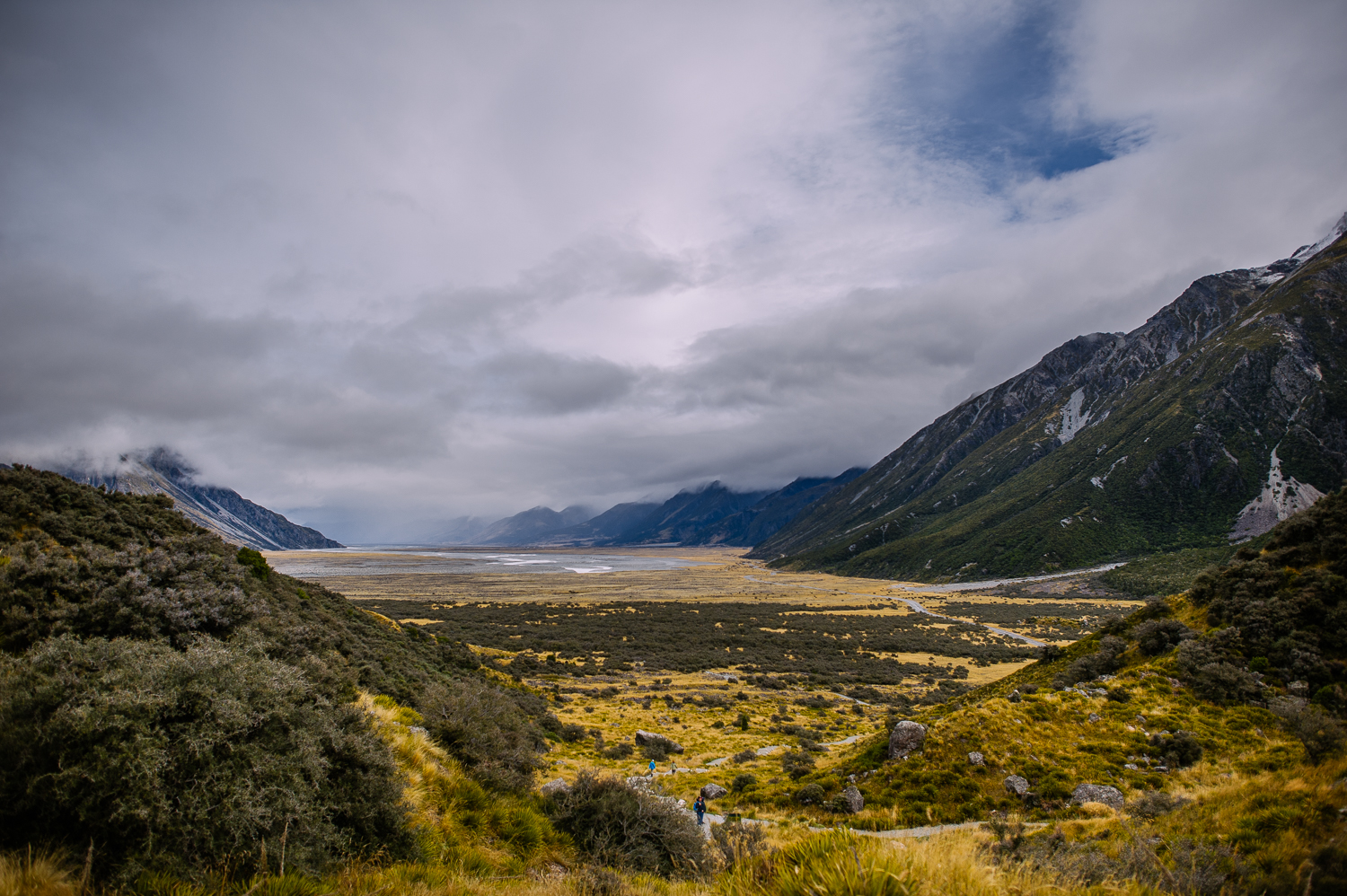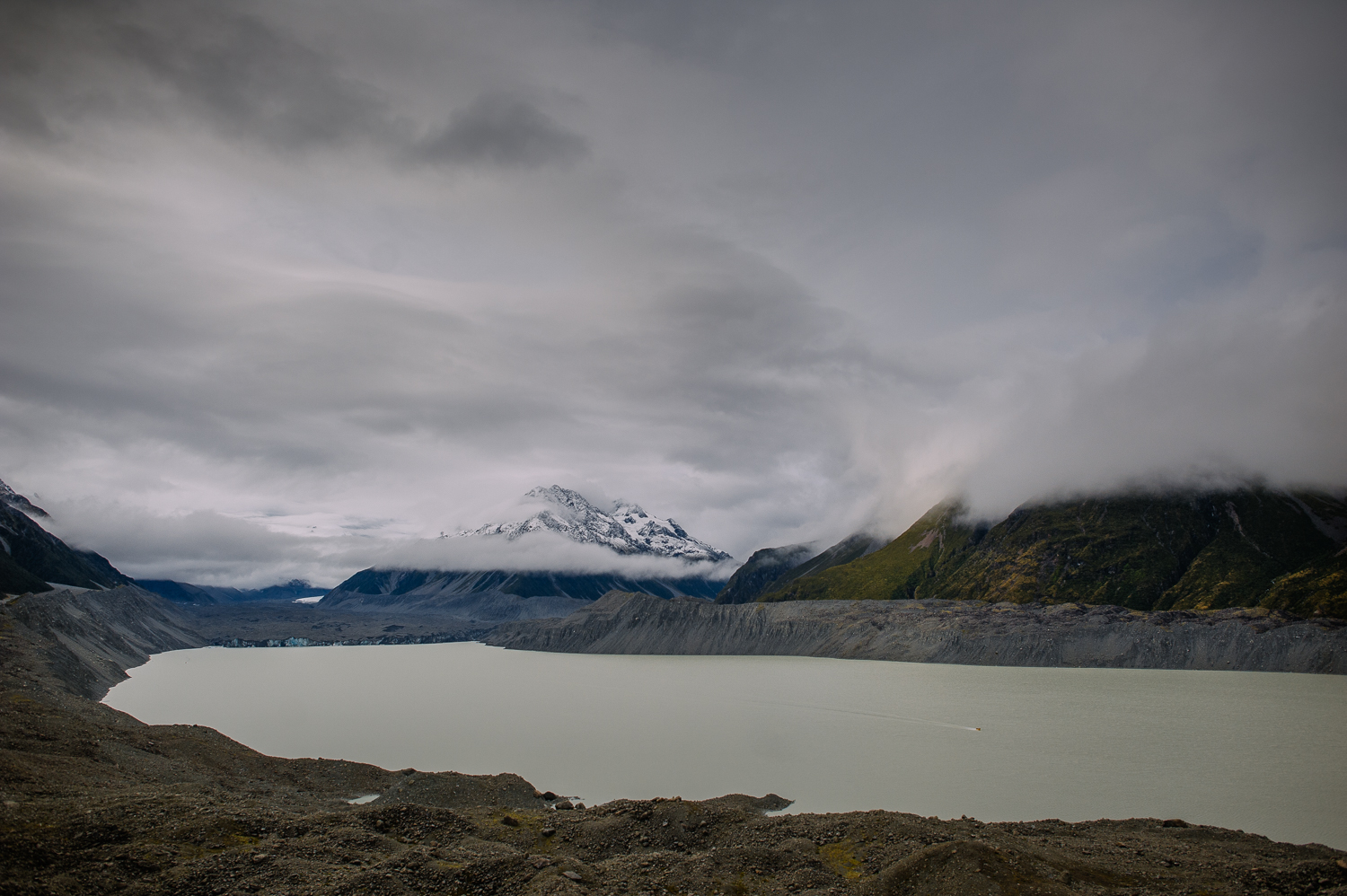 Tasman Glacier and the start of Lake Pukaki.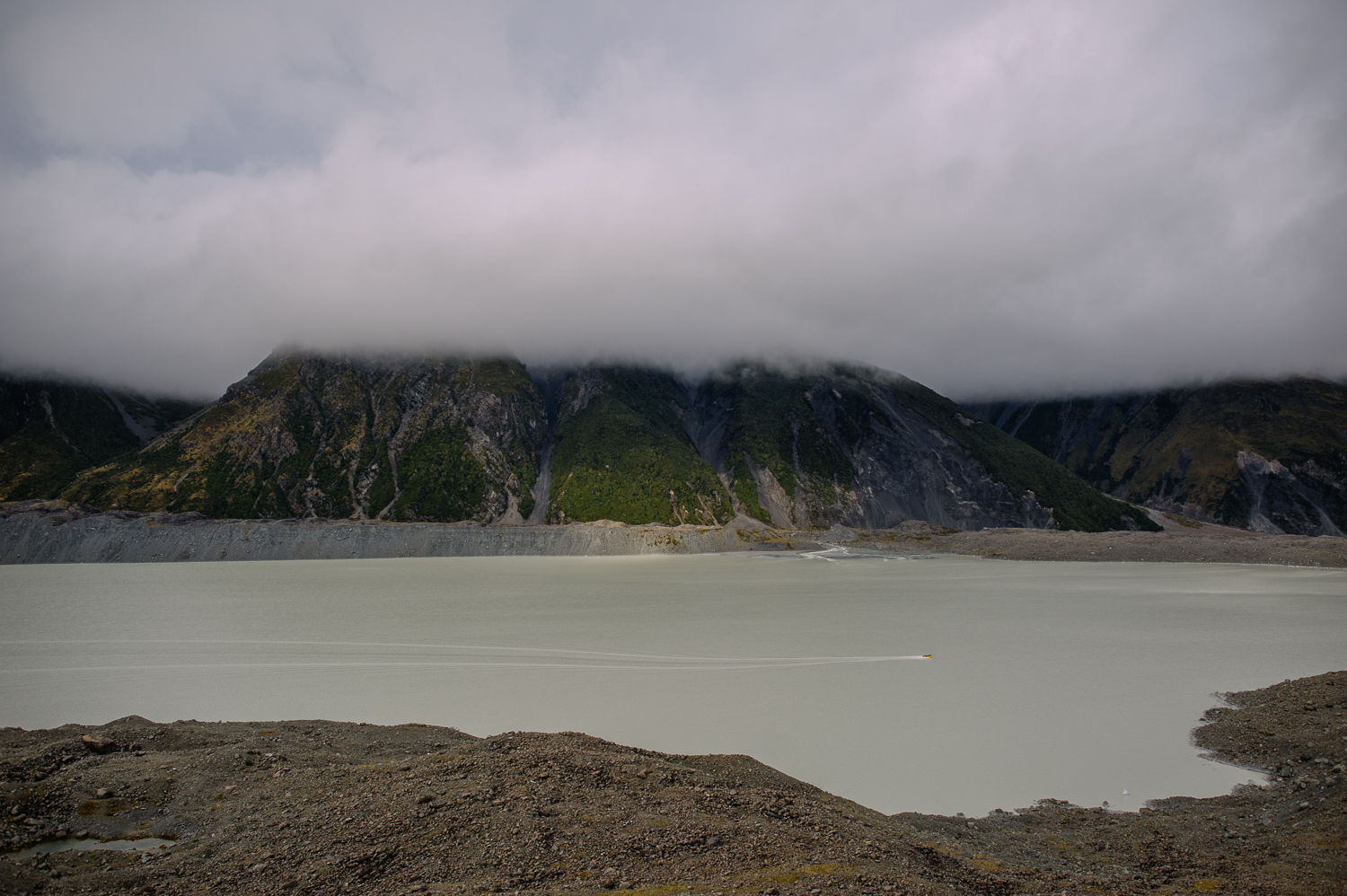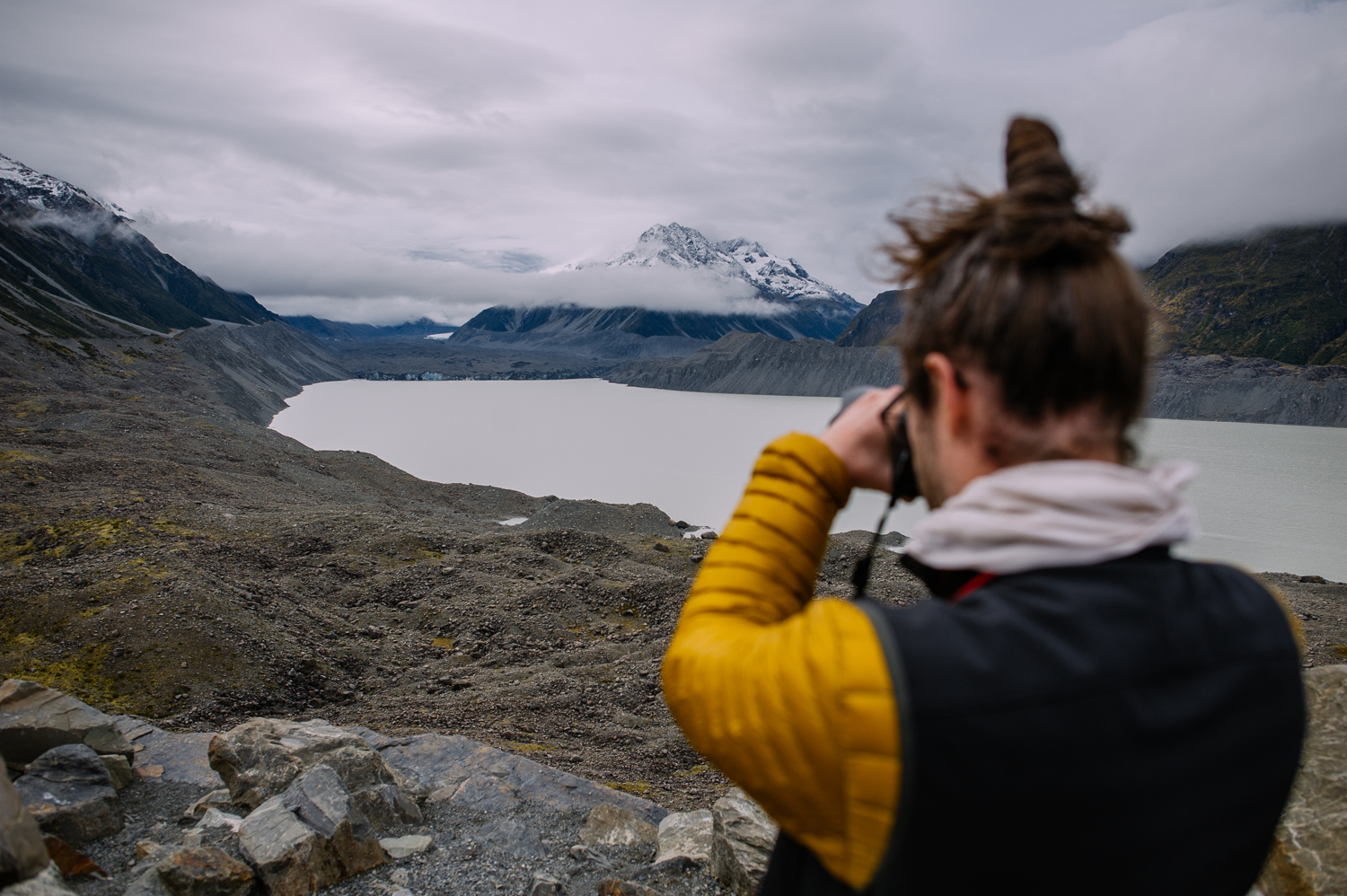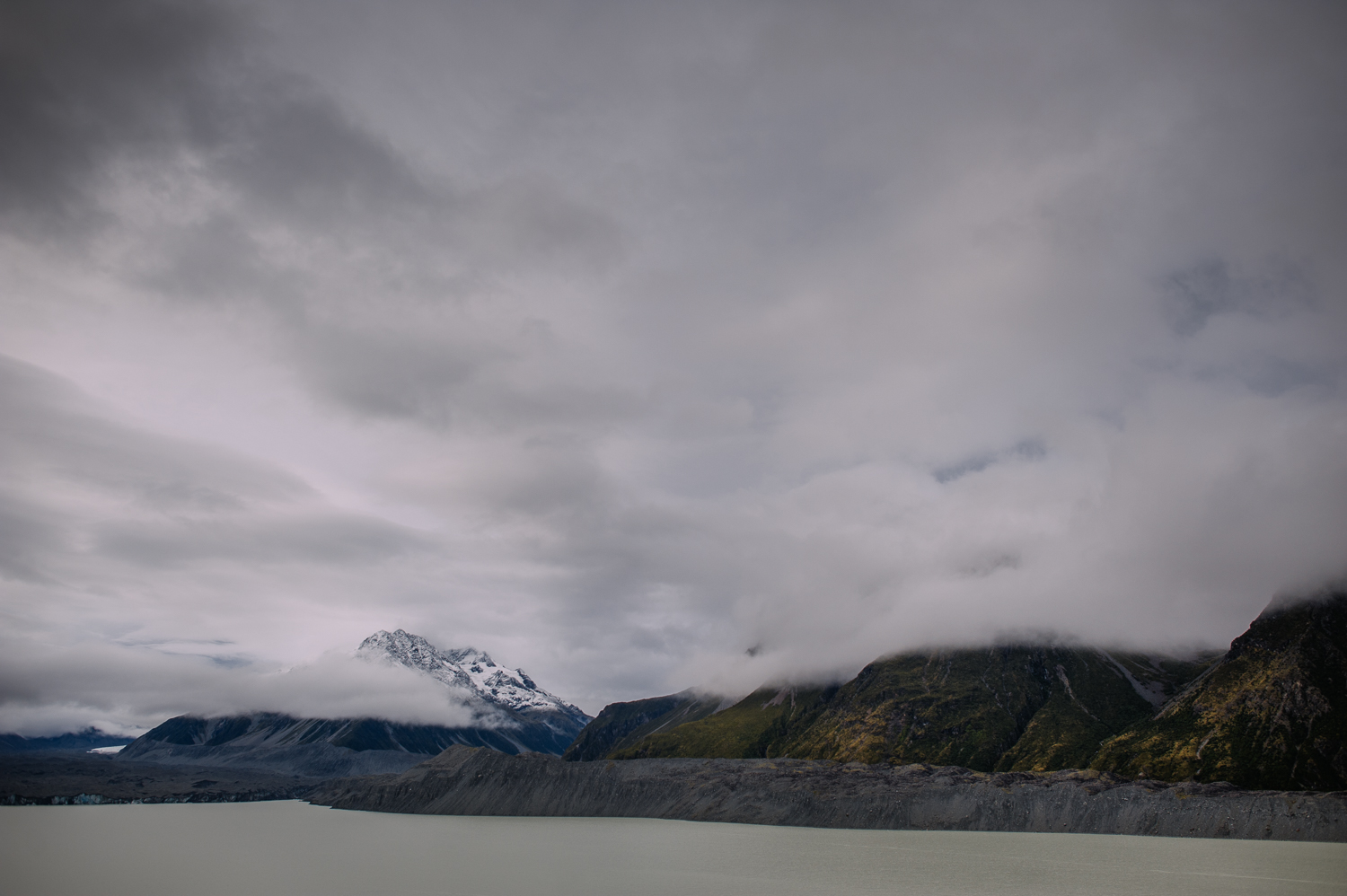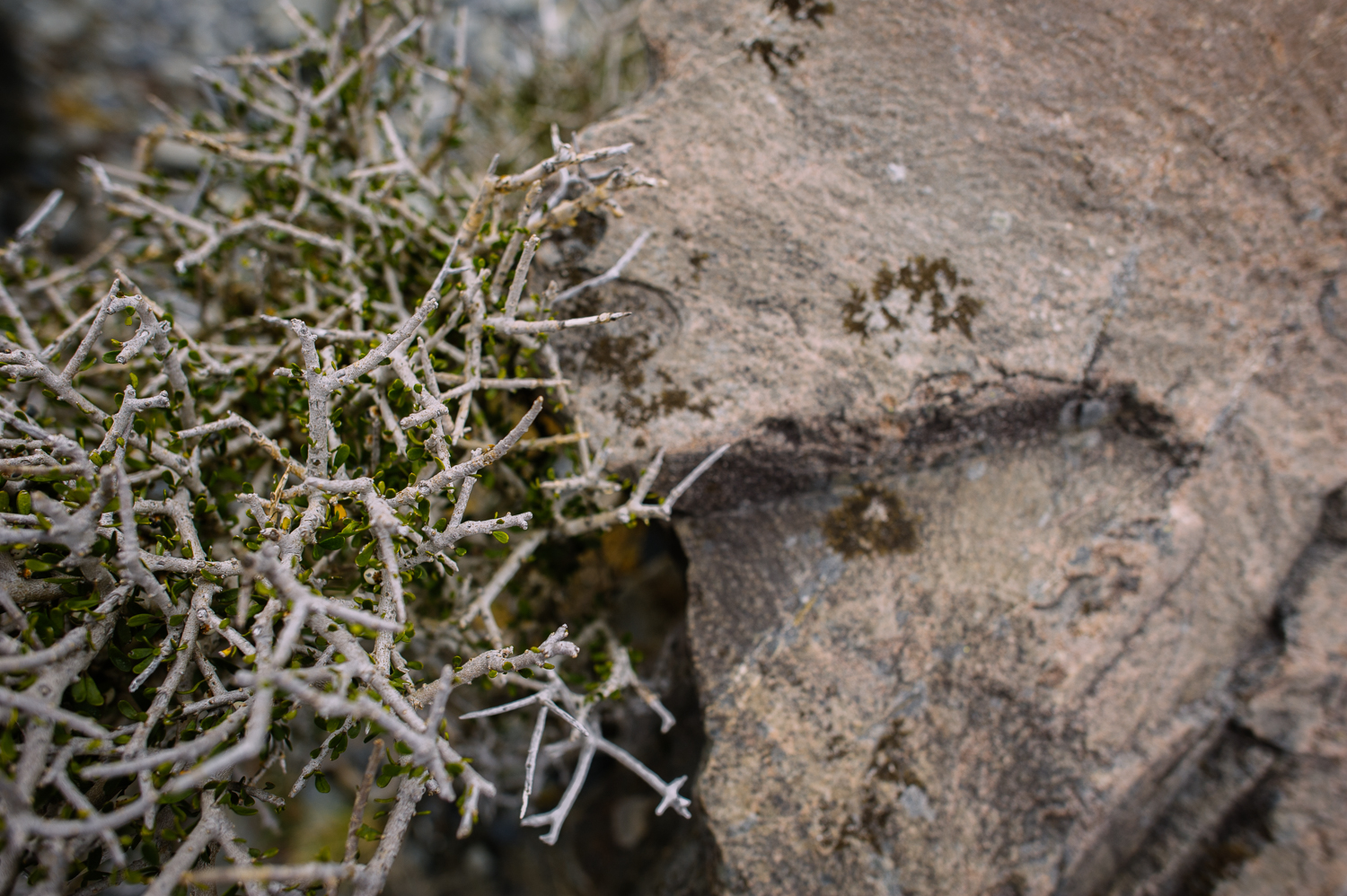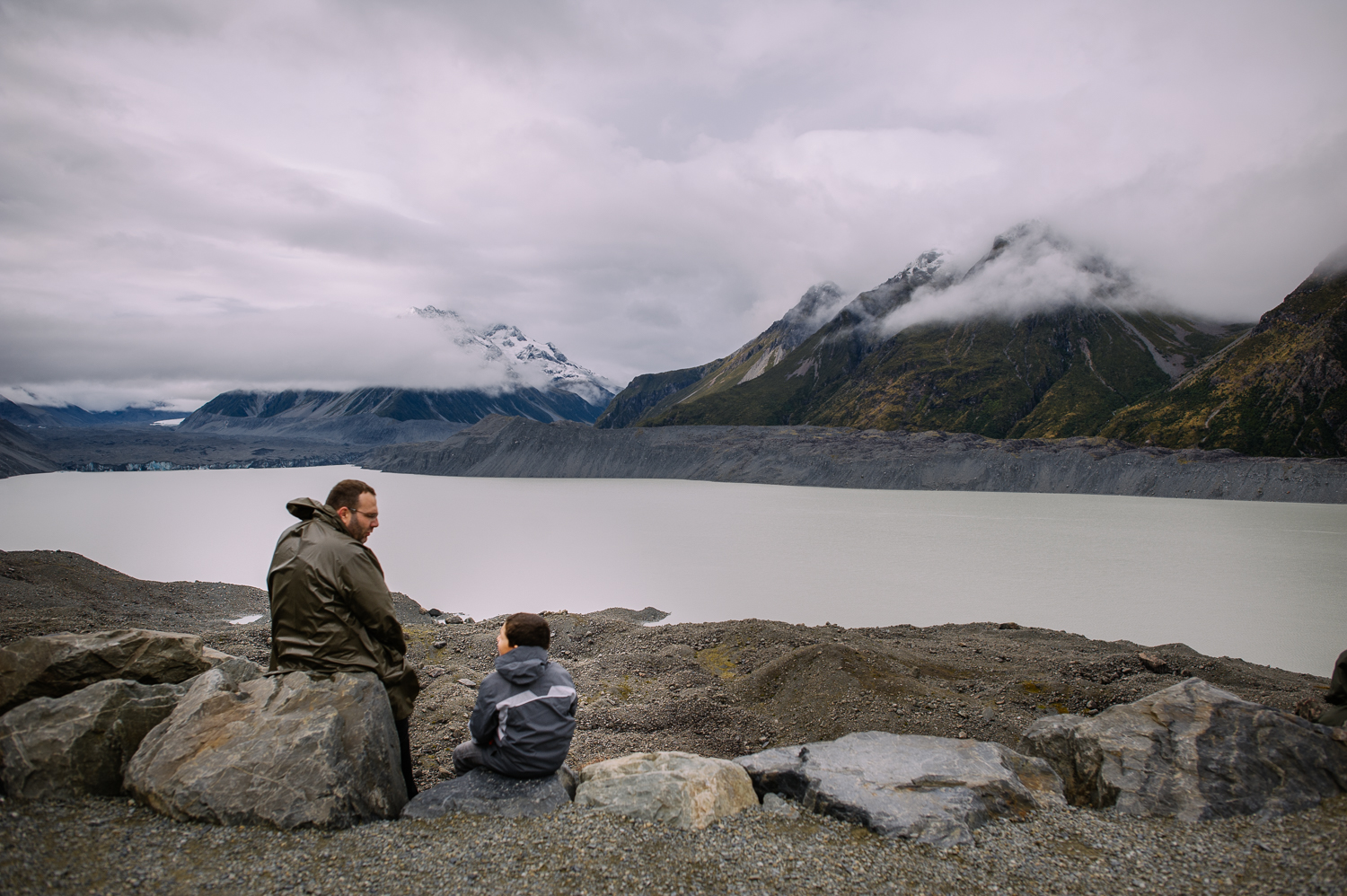 Père et fils.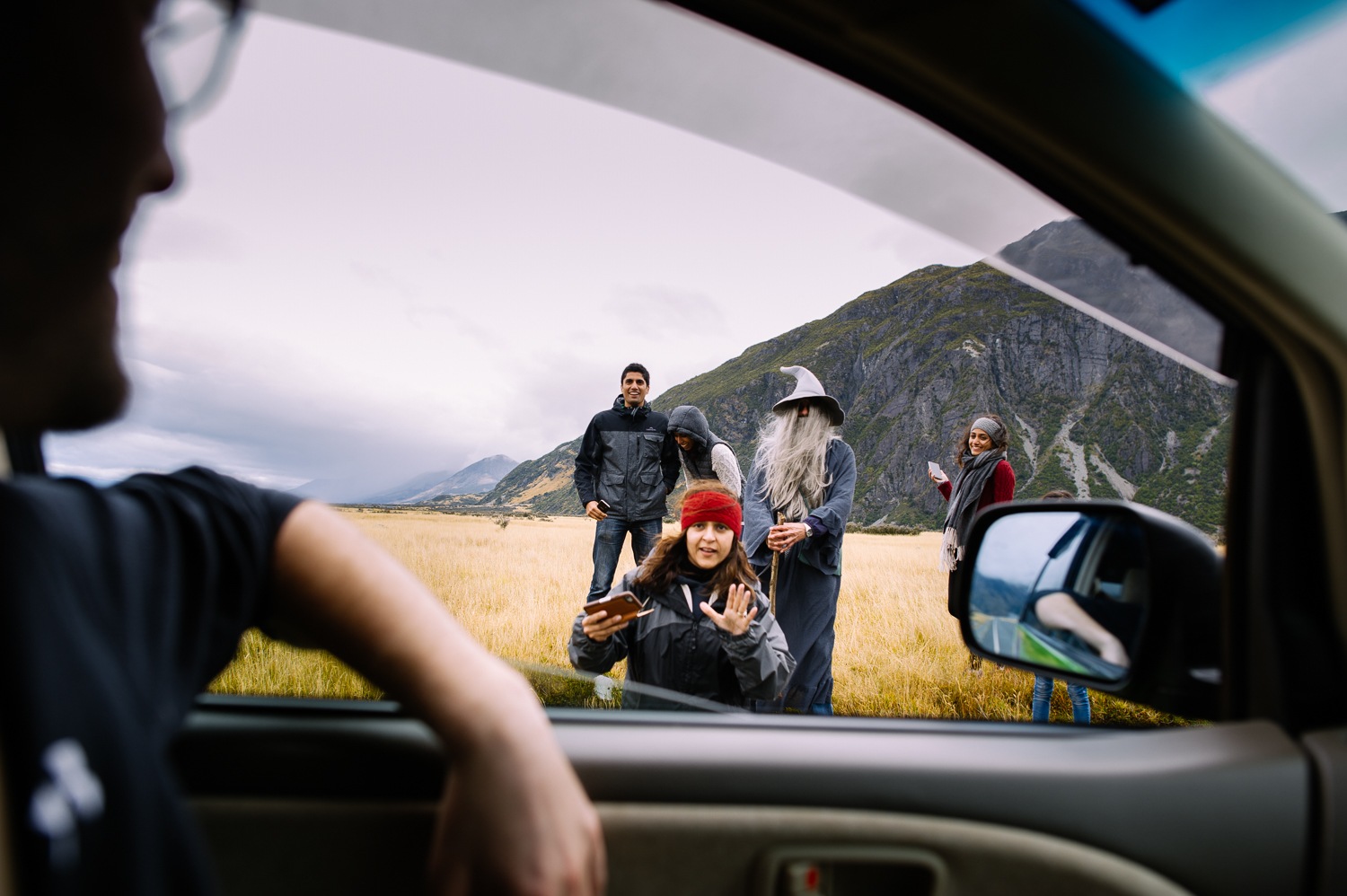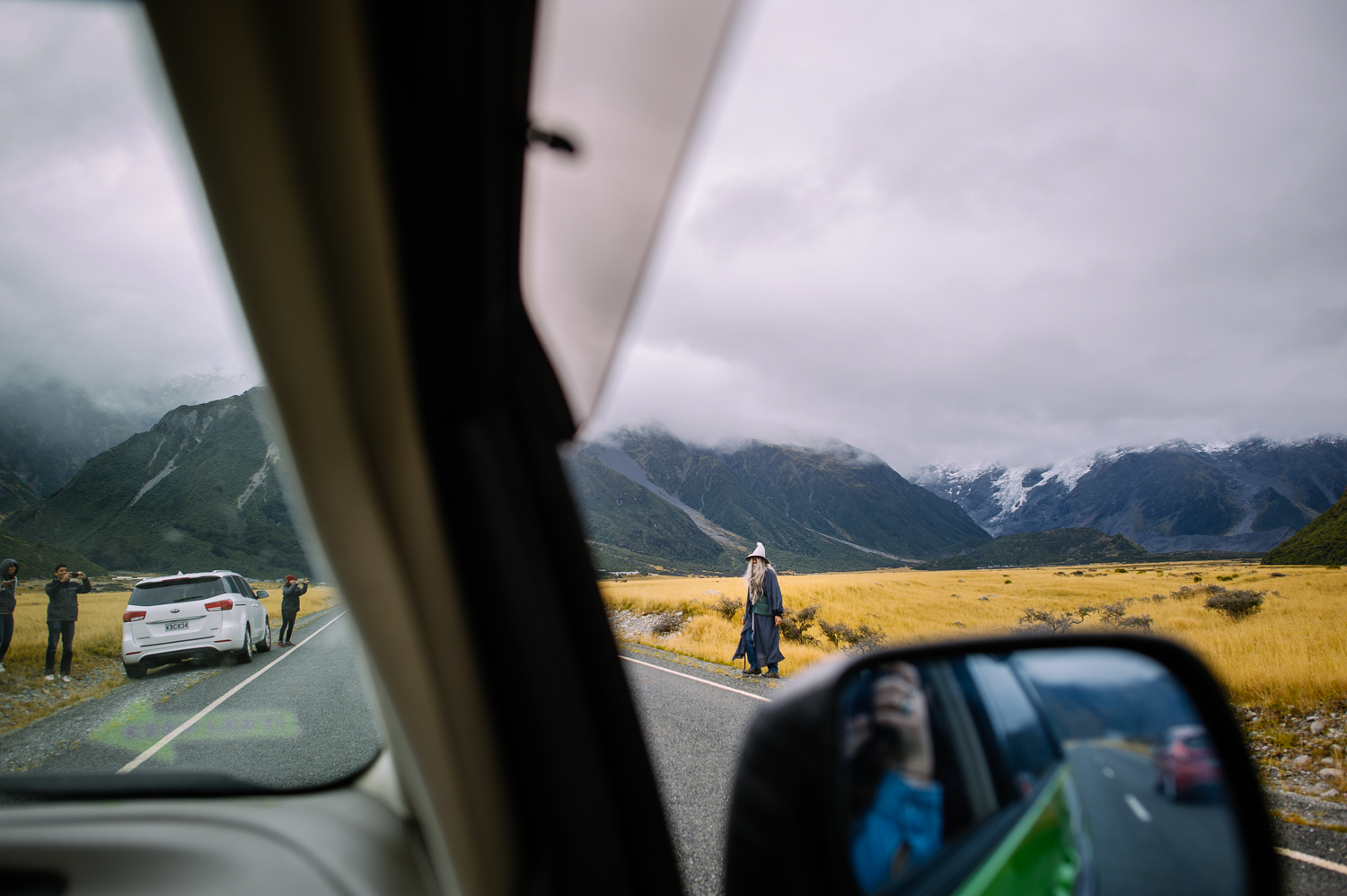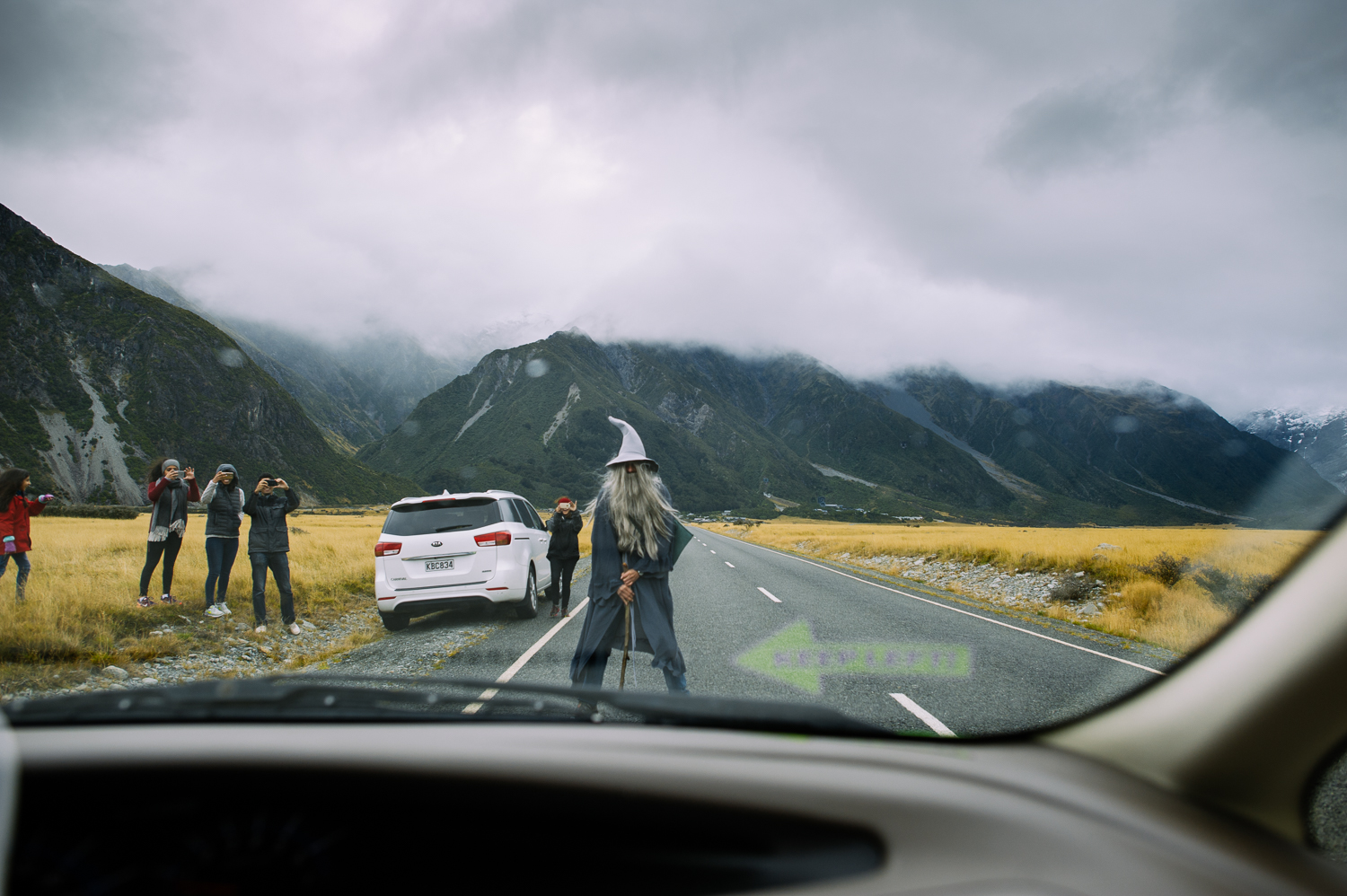 "You shall not pass!"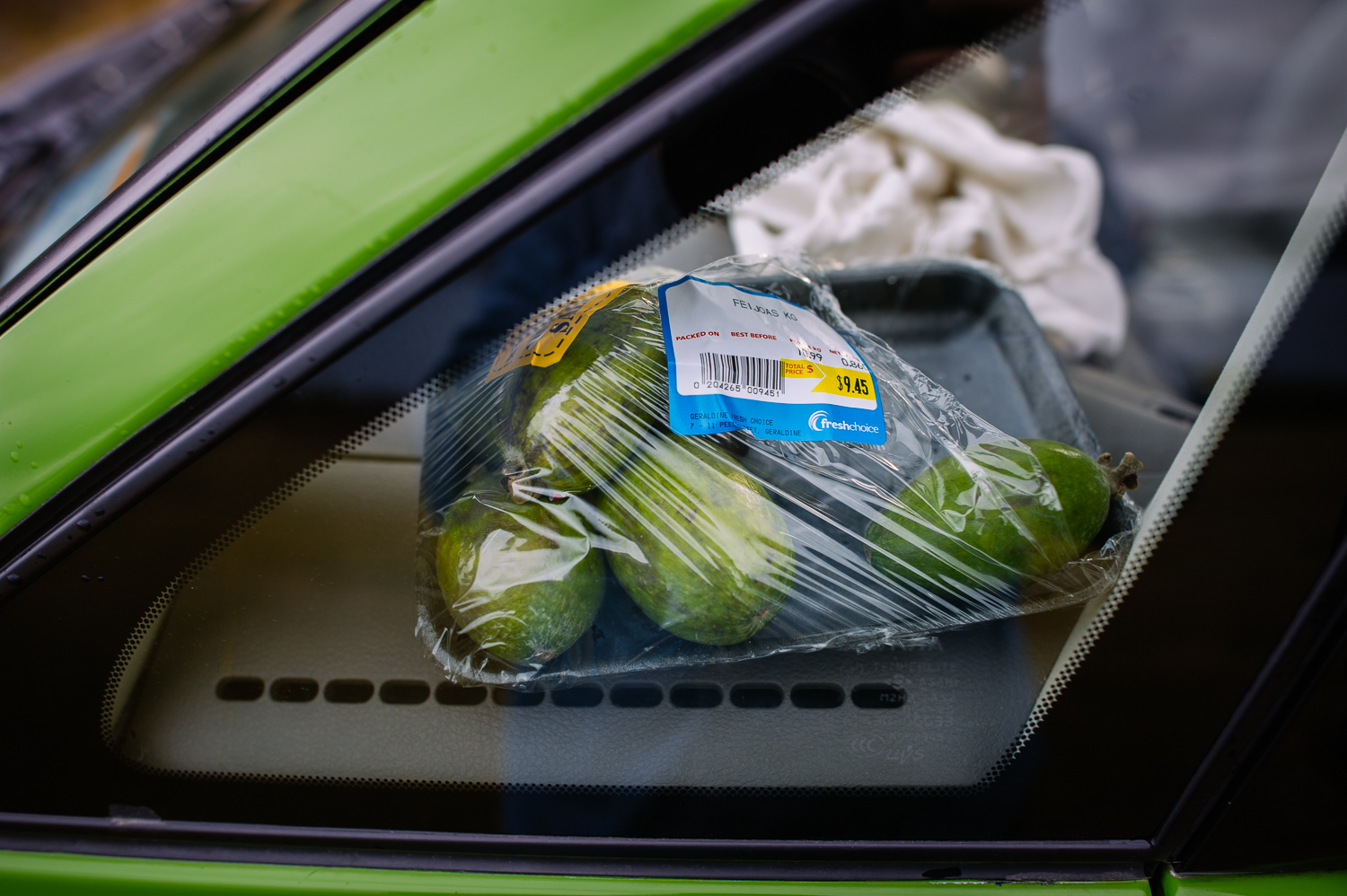 We failed to like feijoa even though everyone said we should.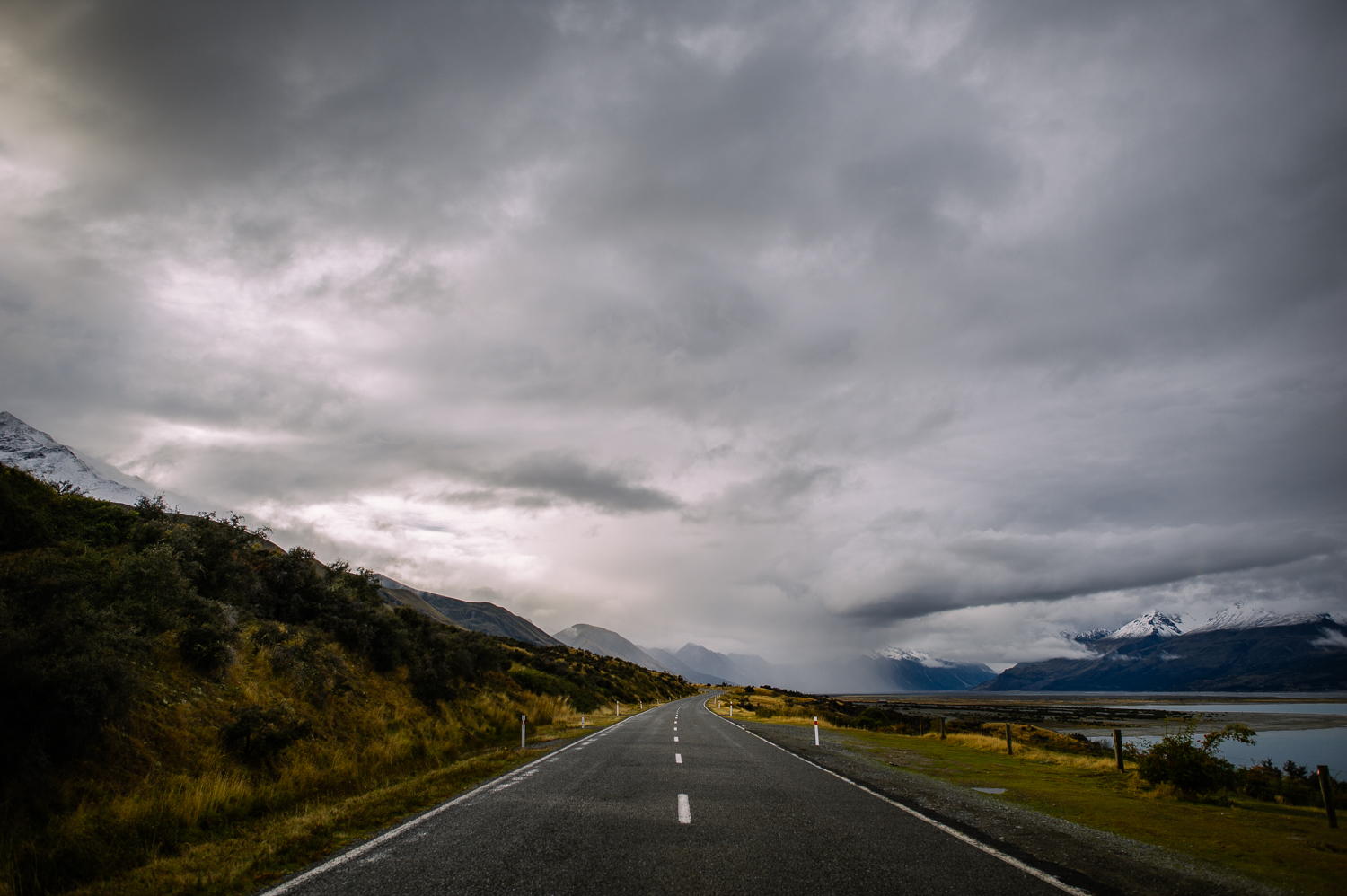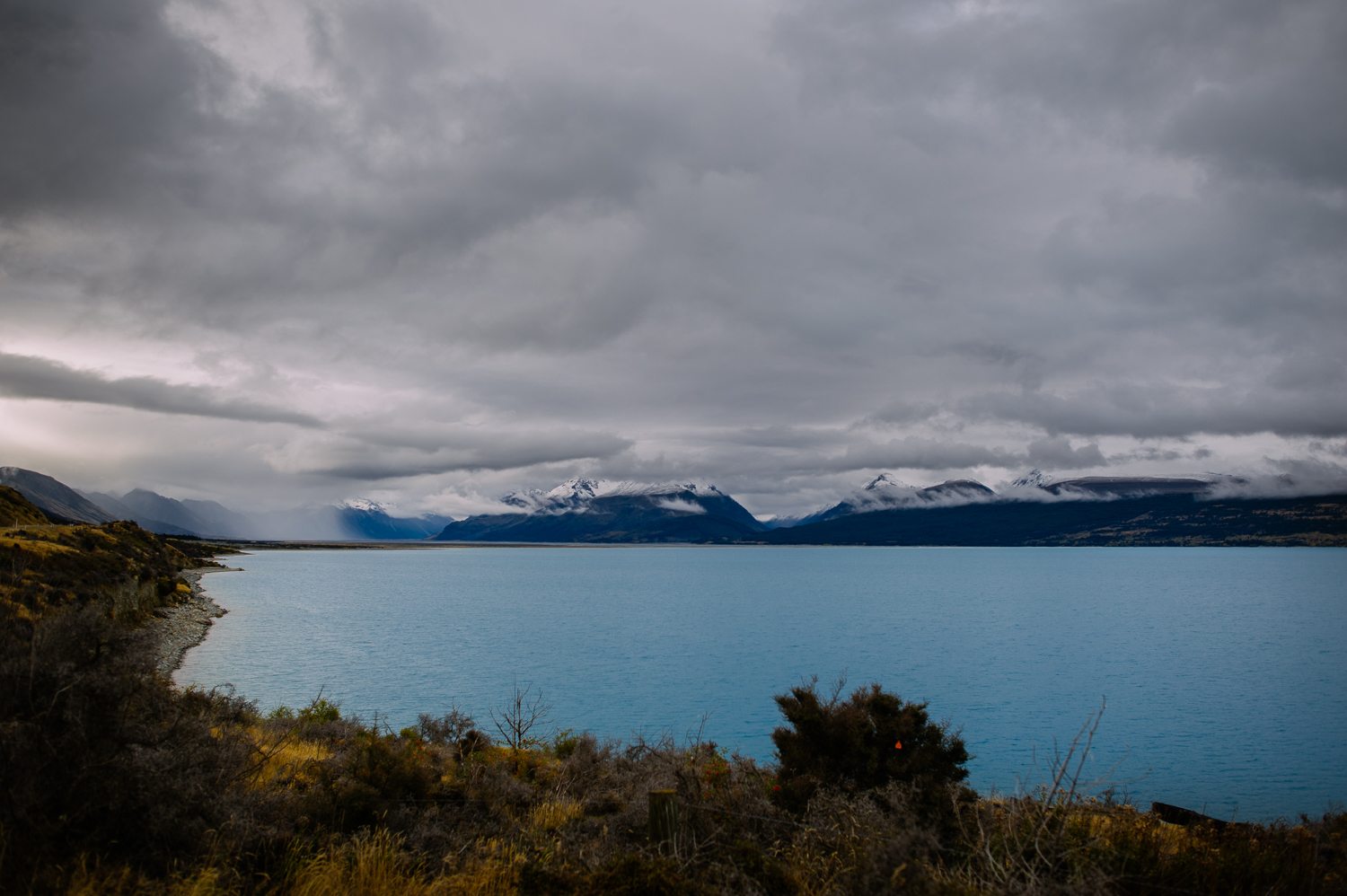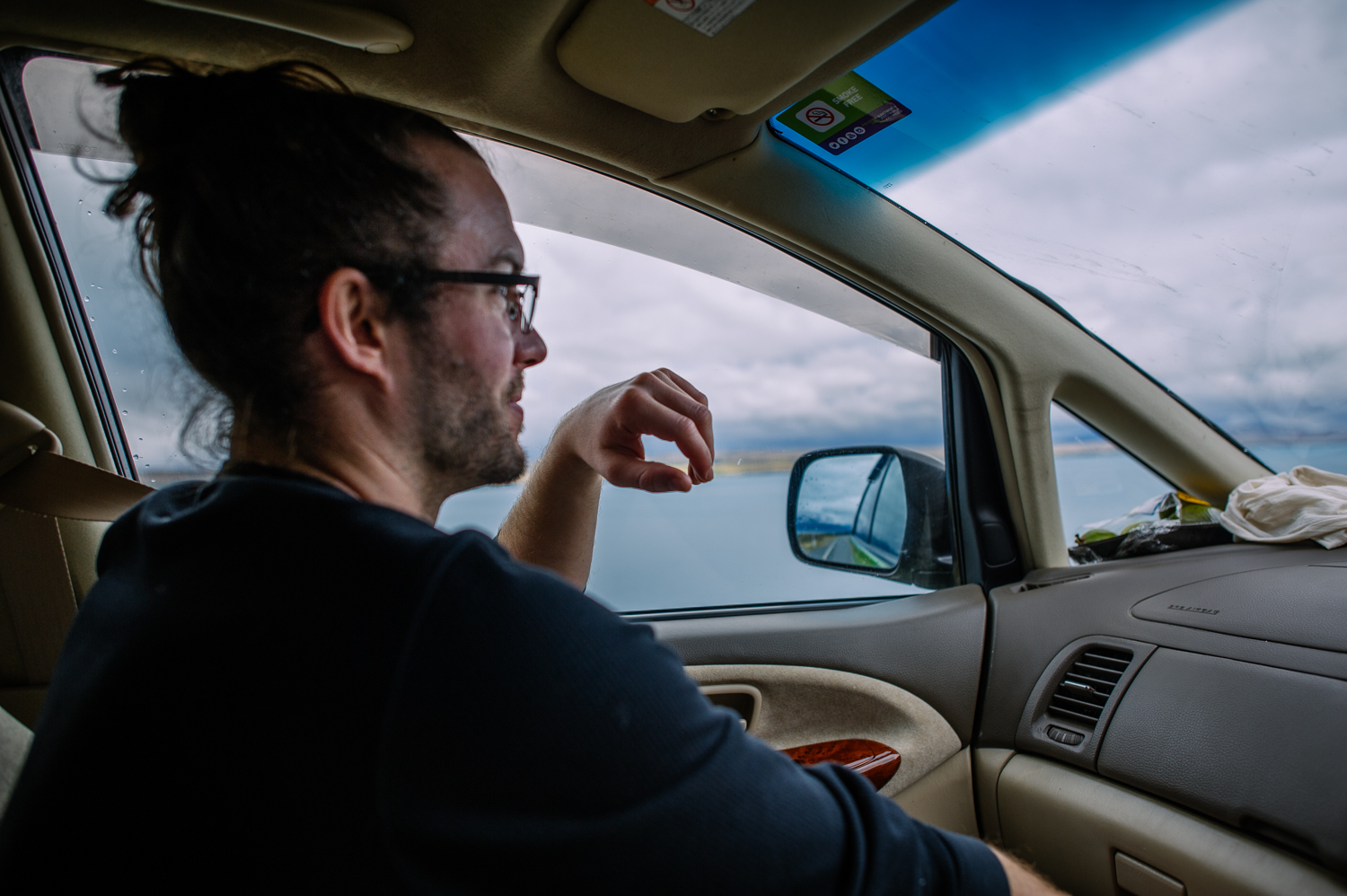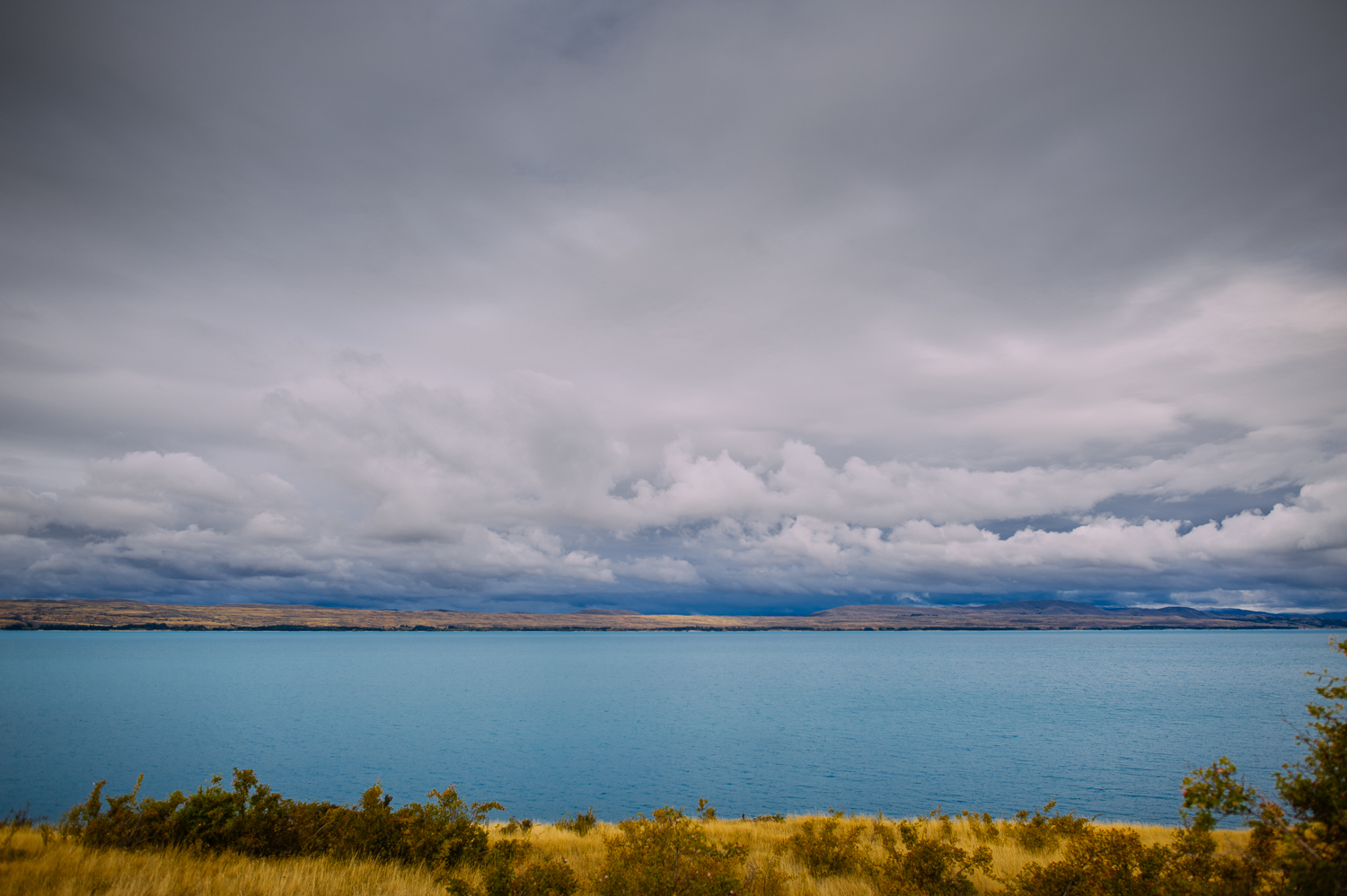 Heart-home.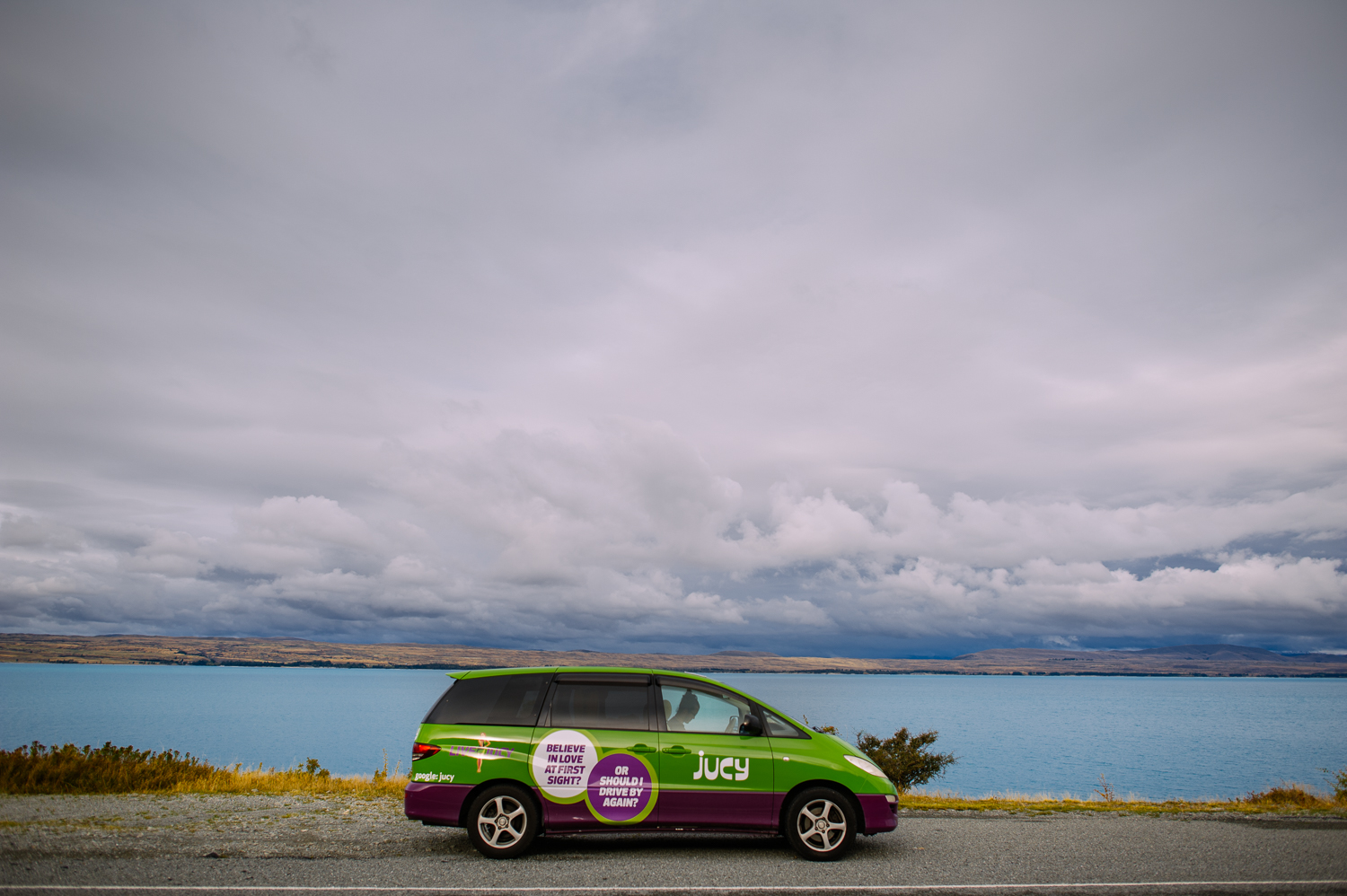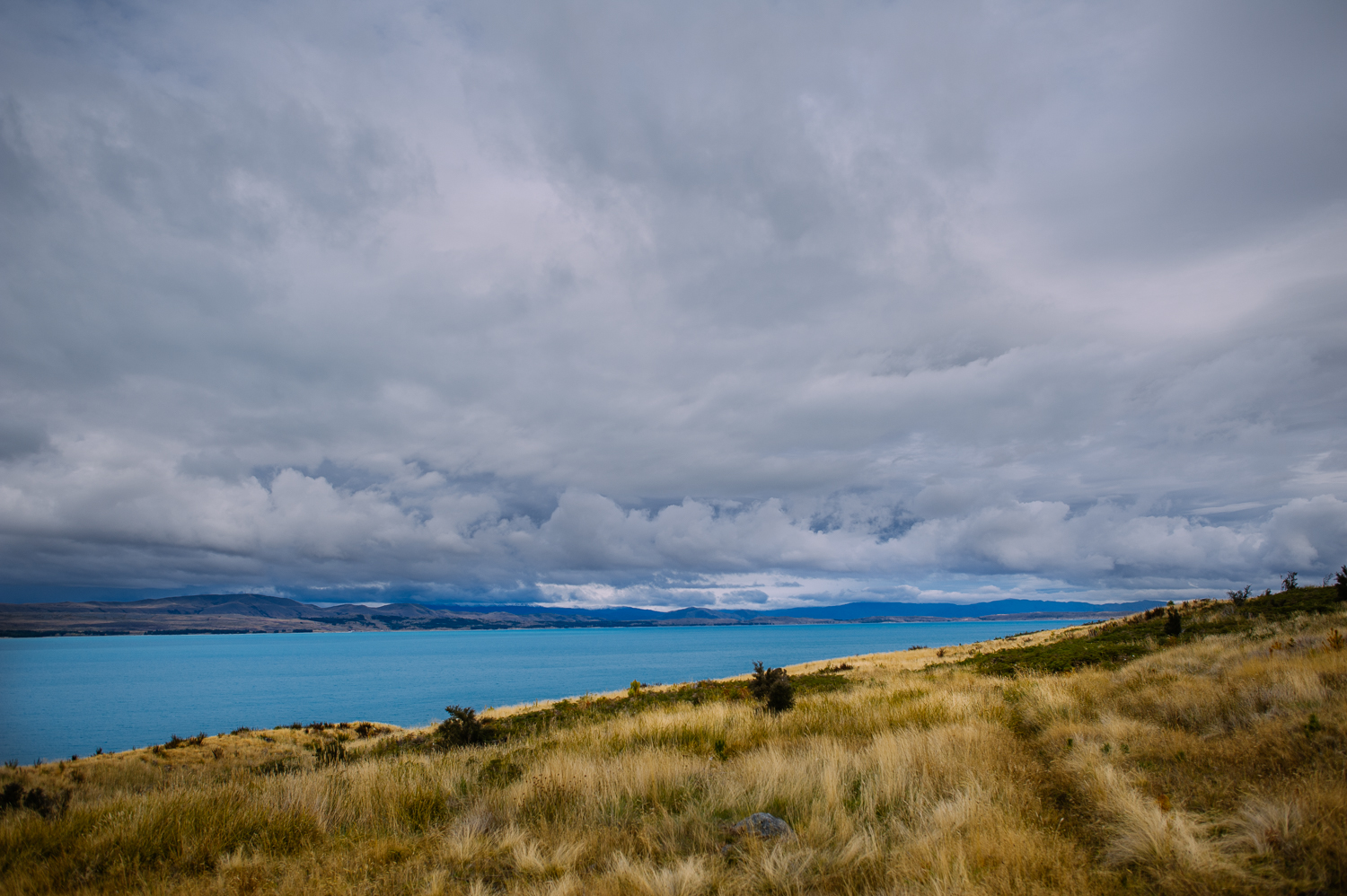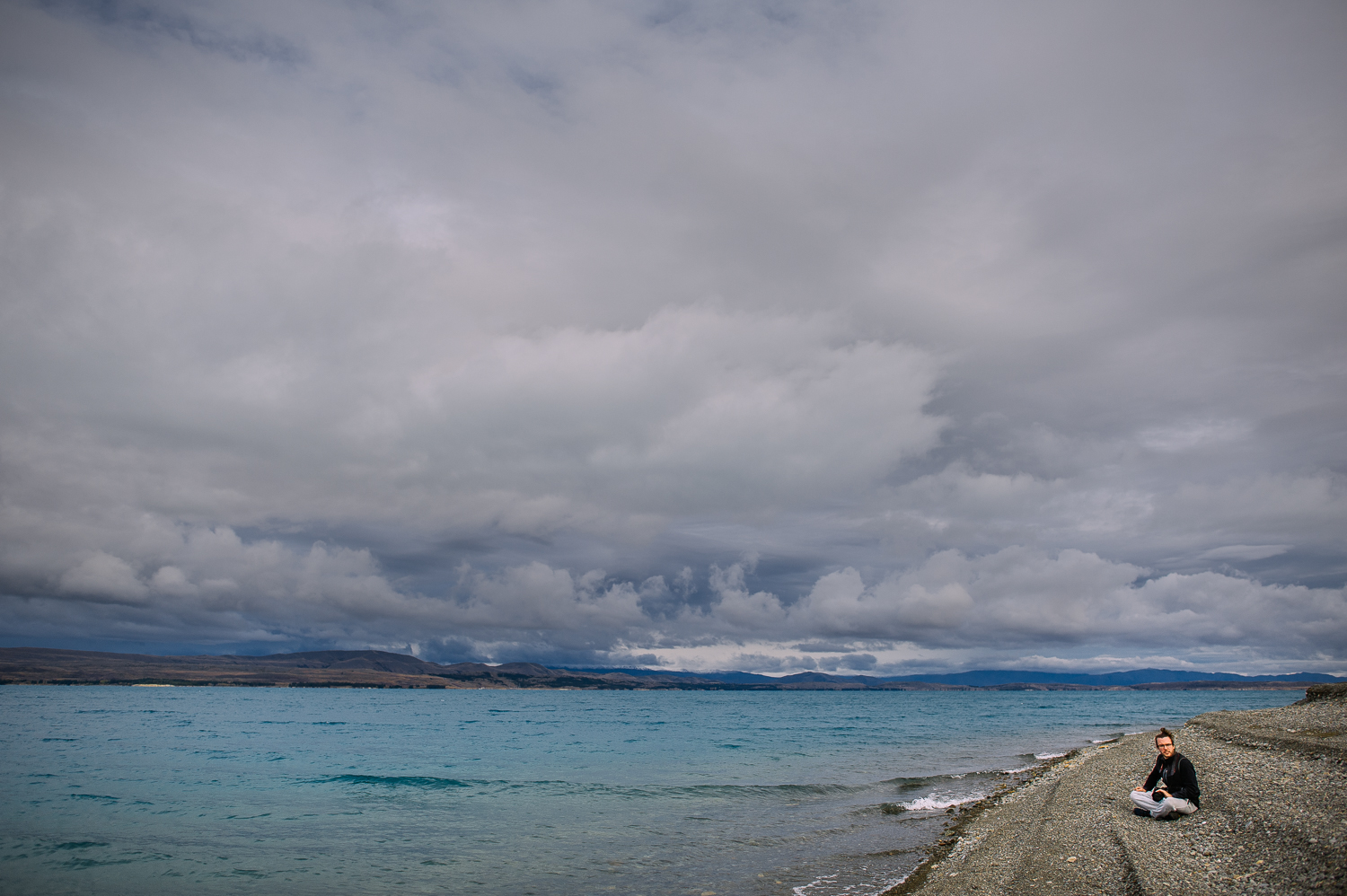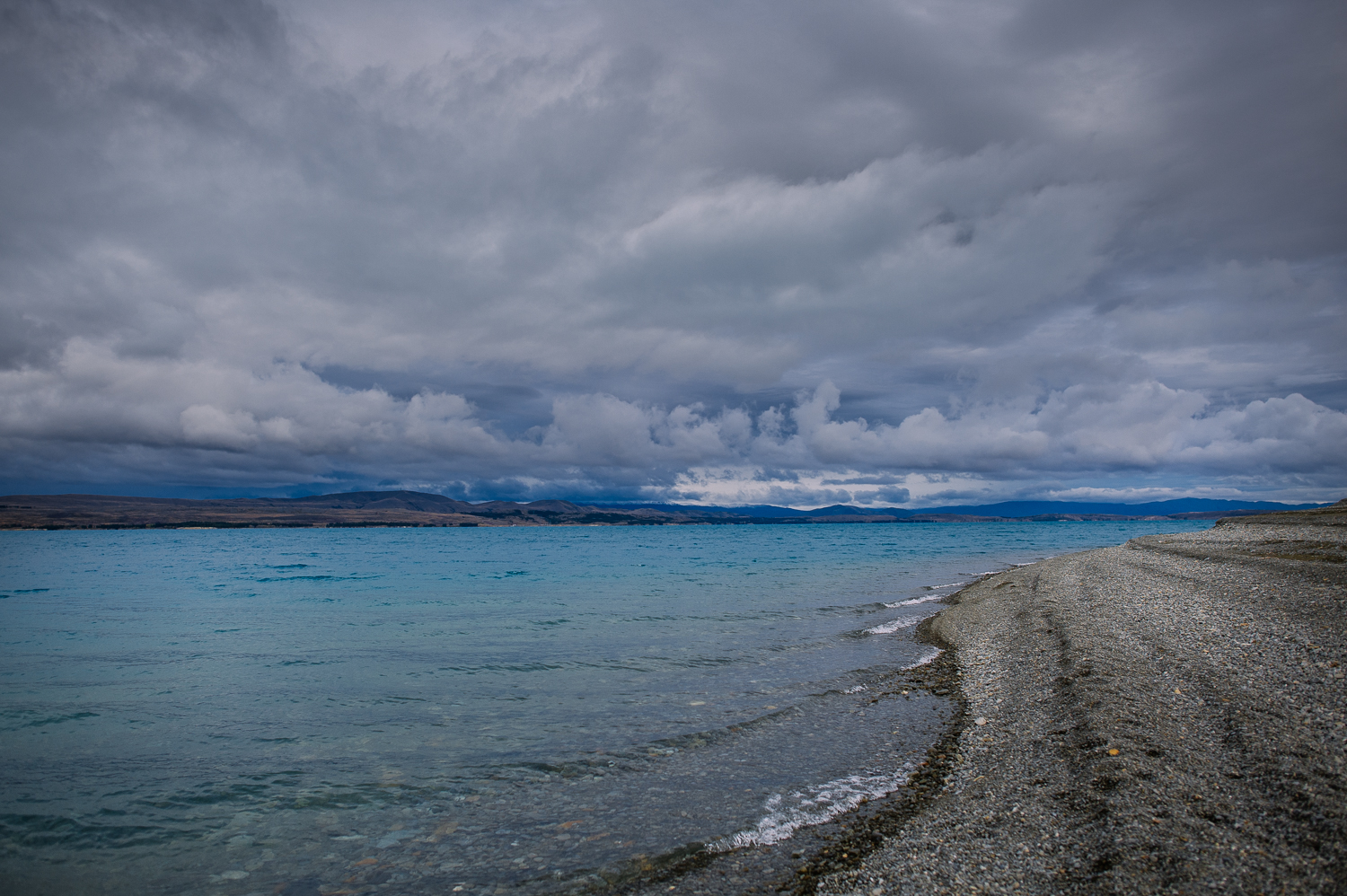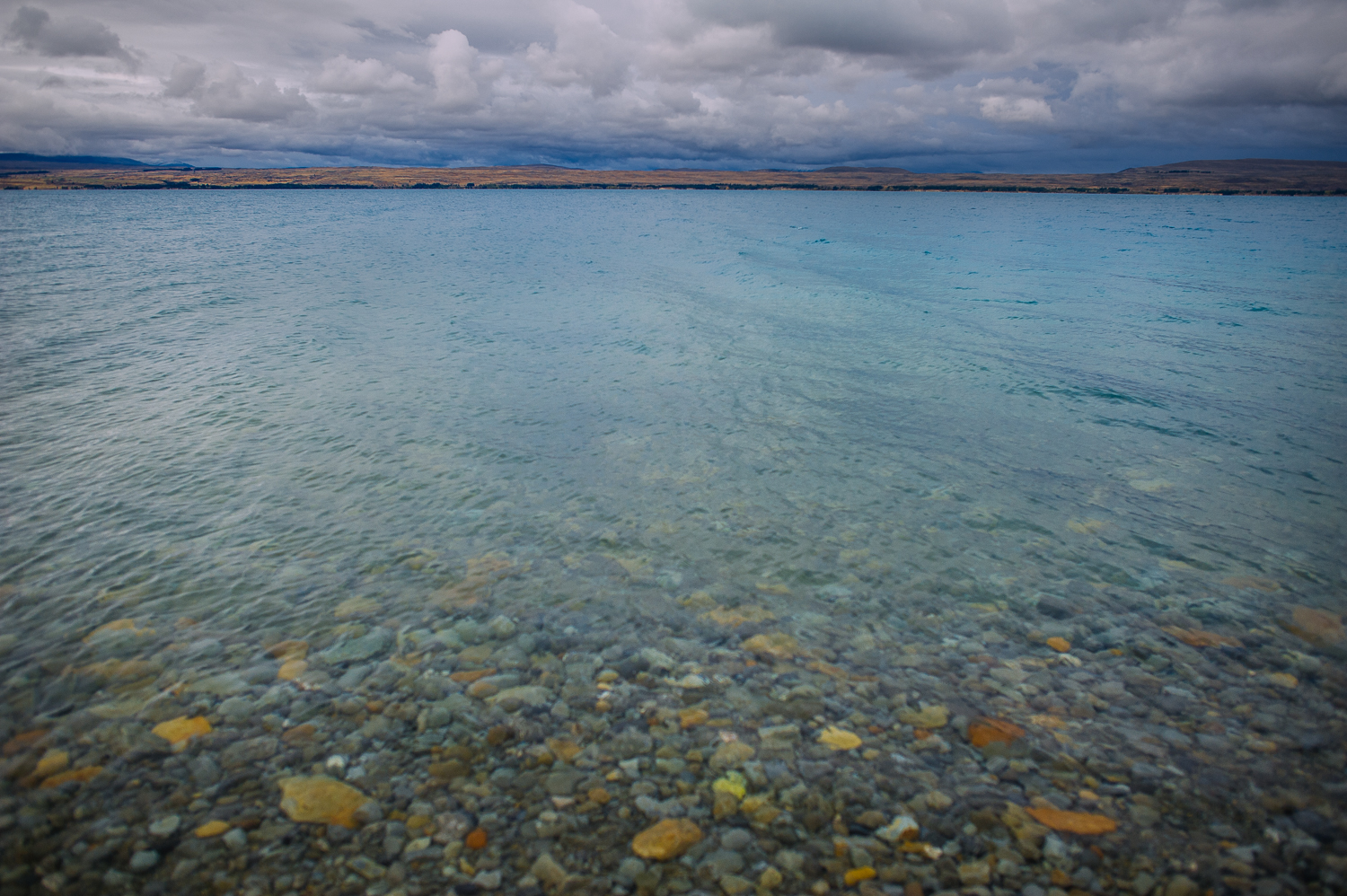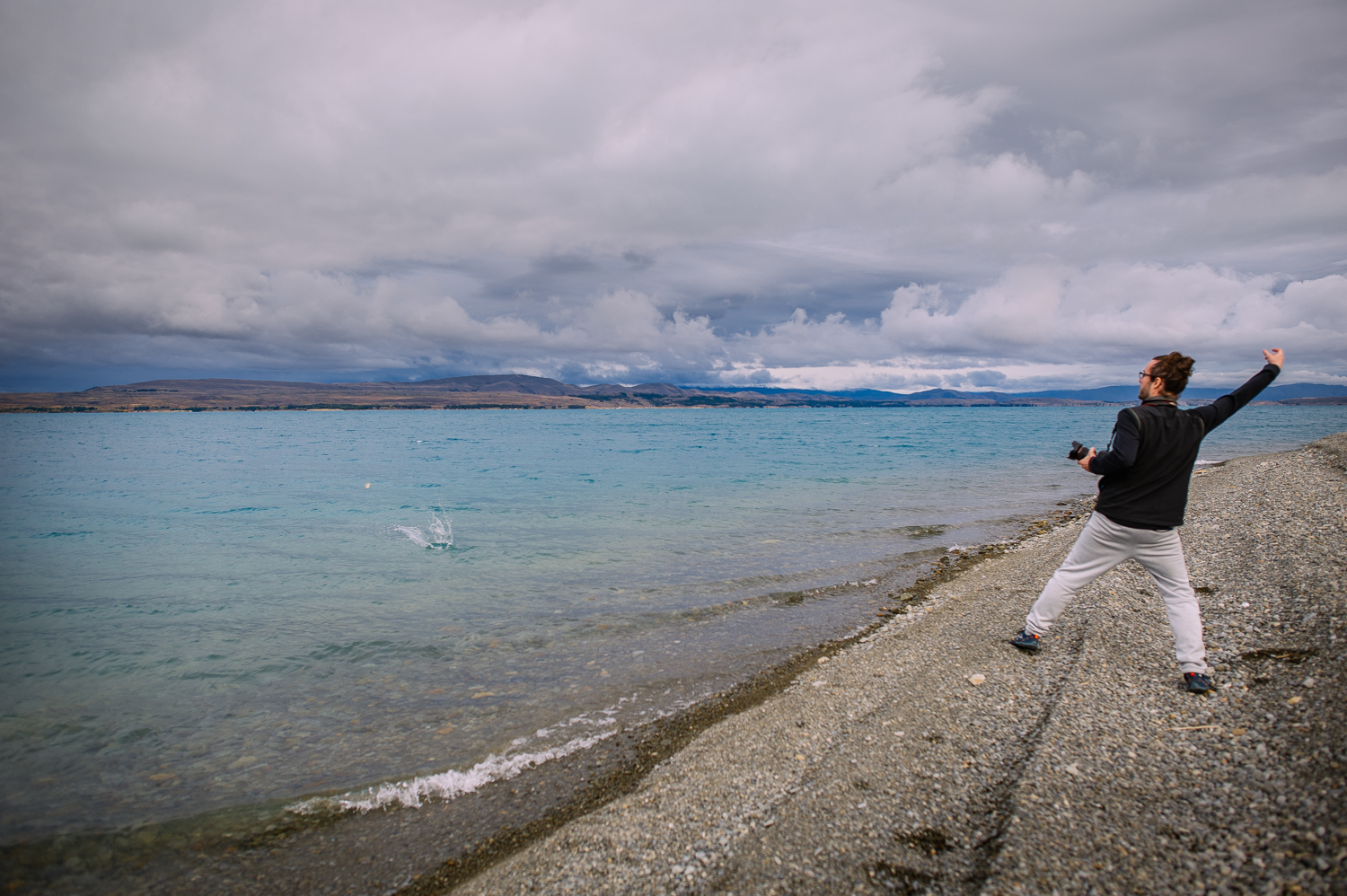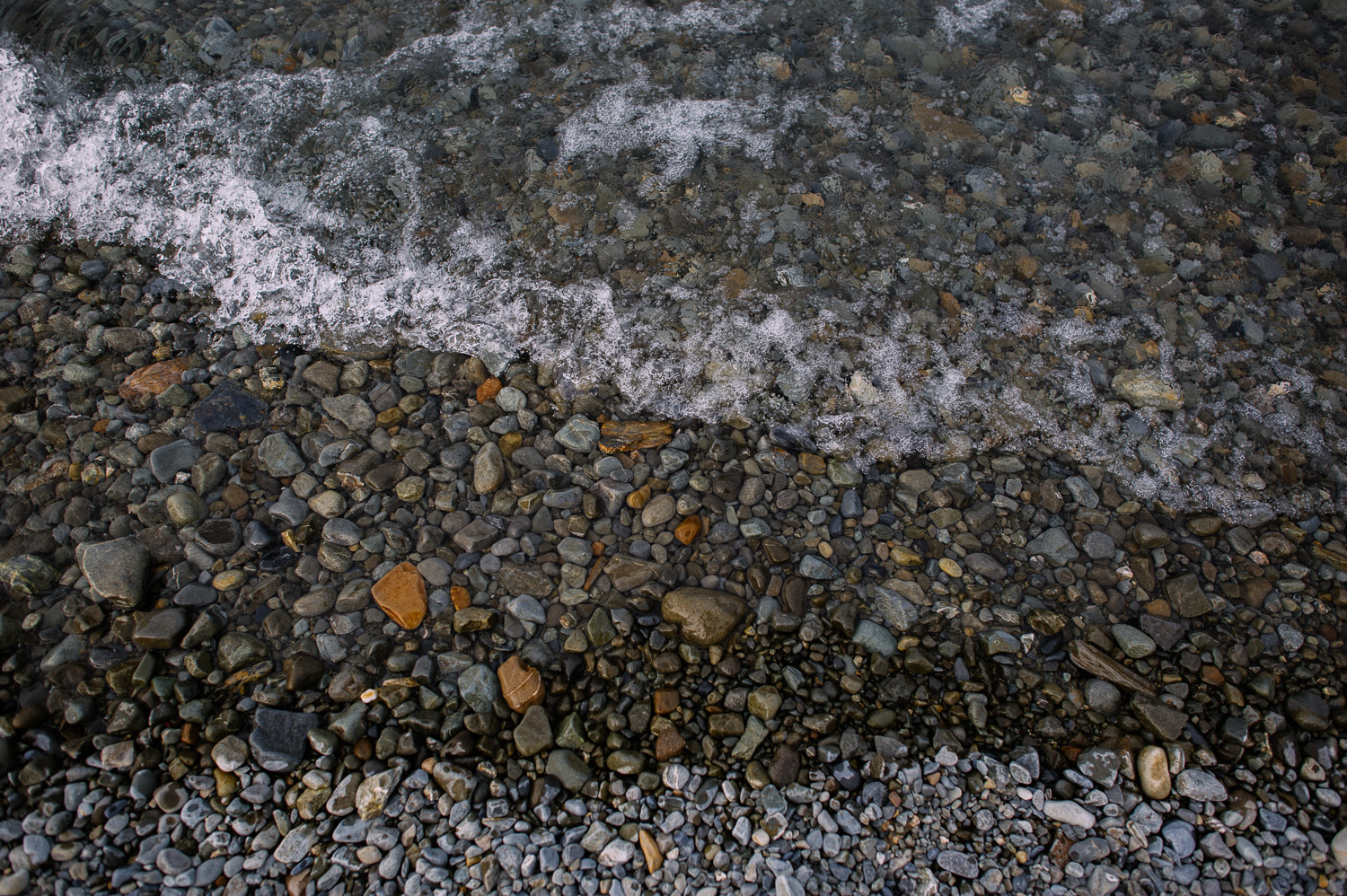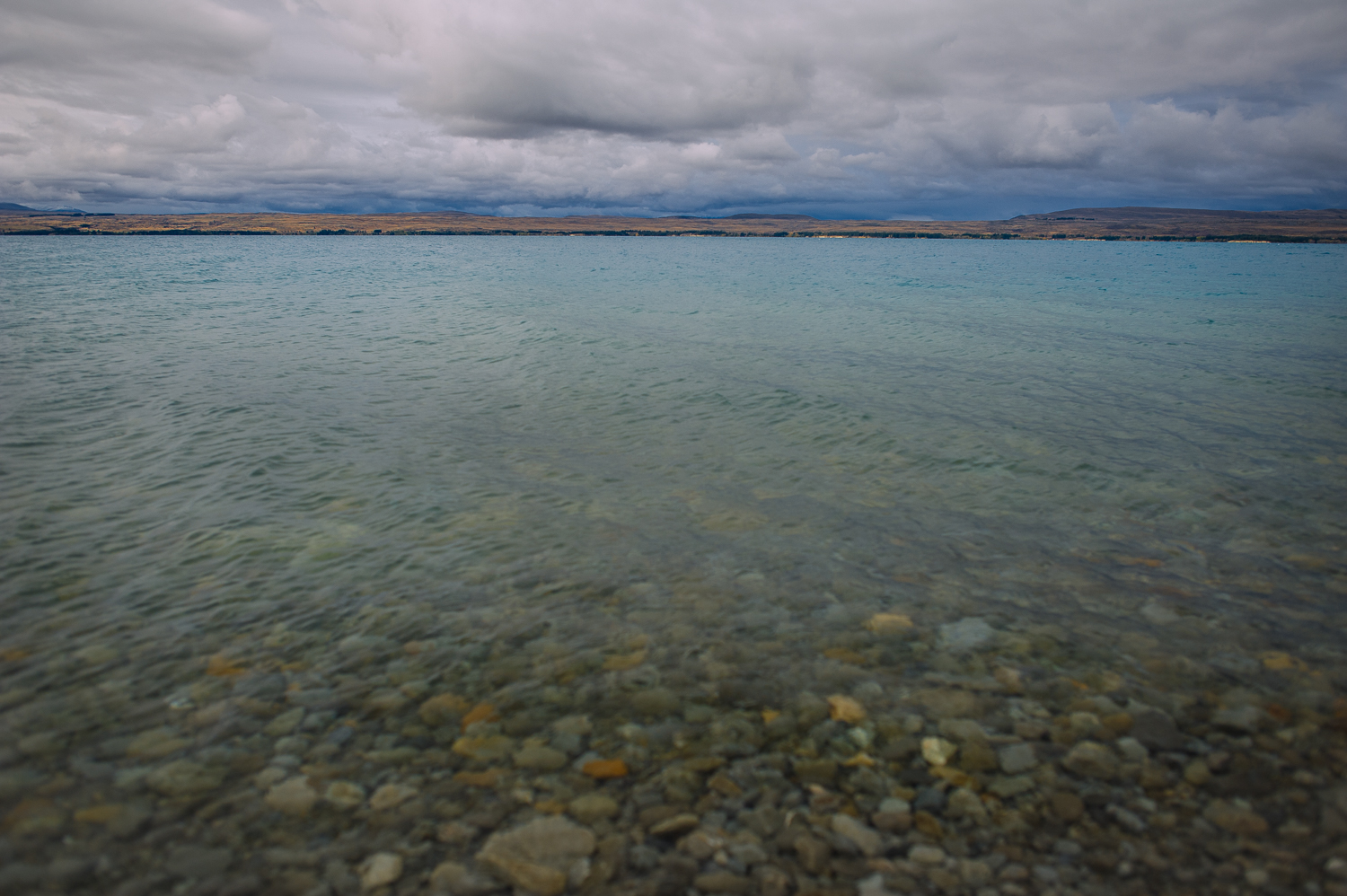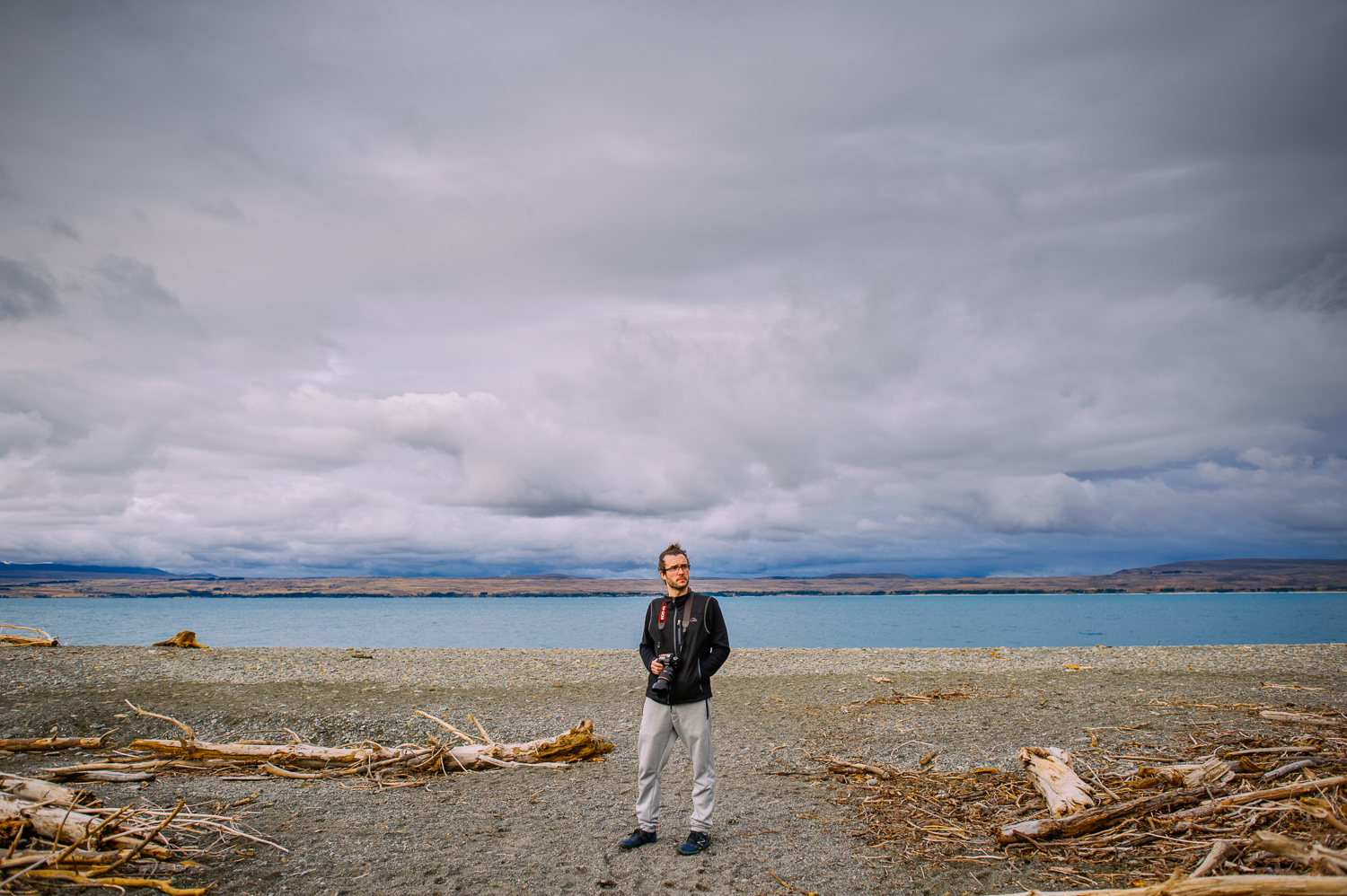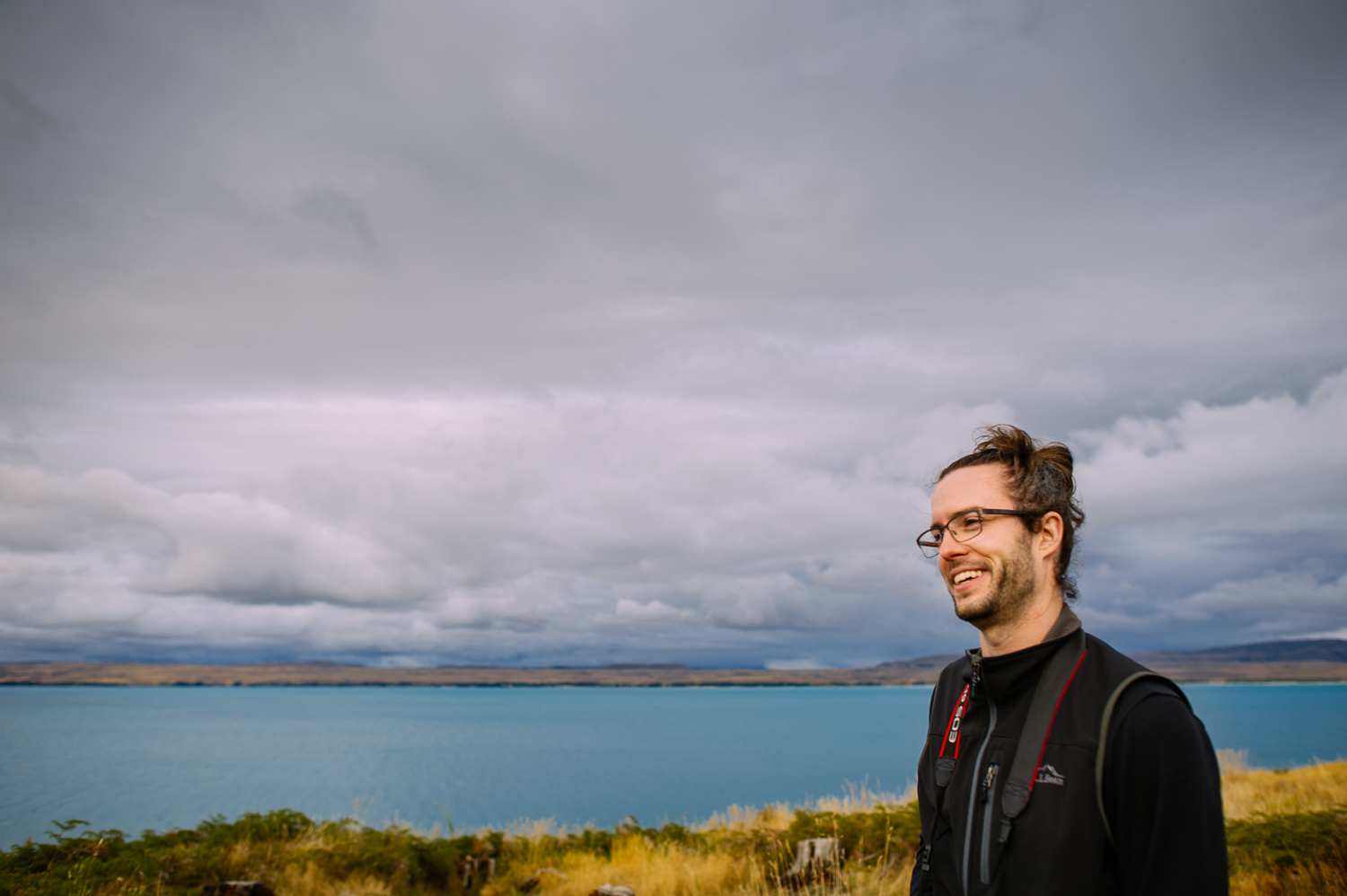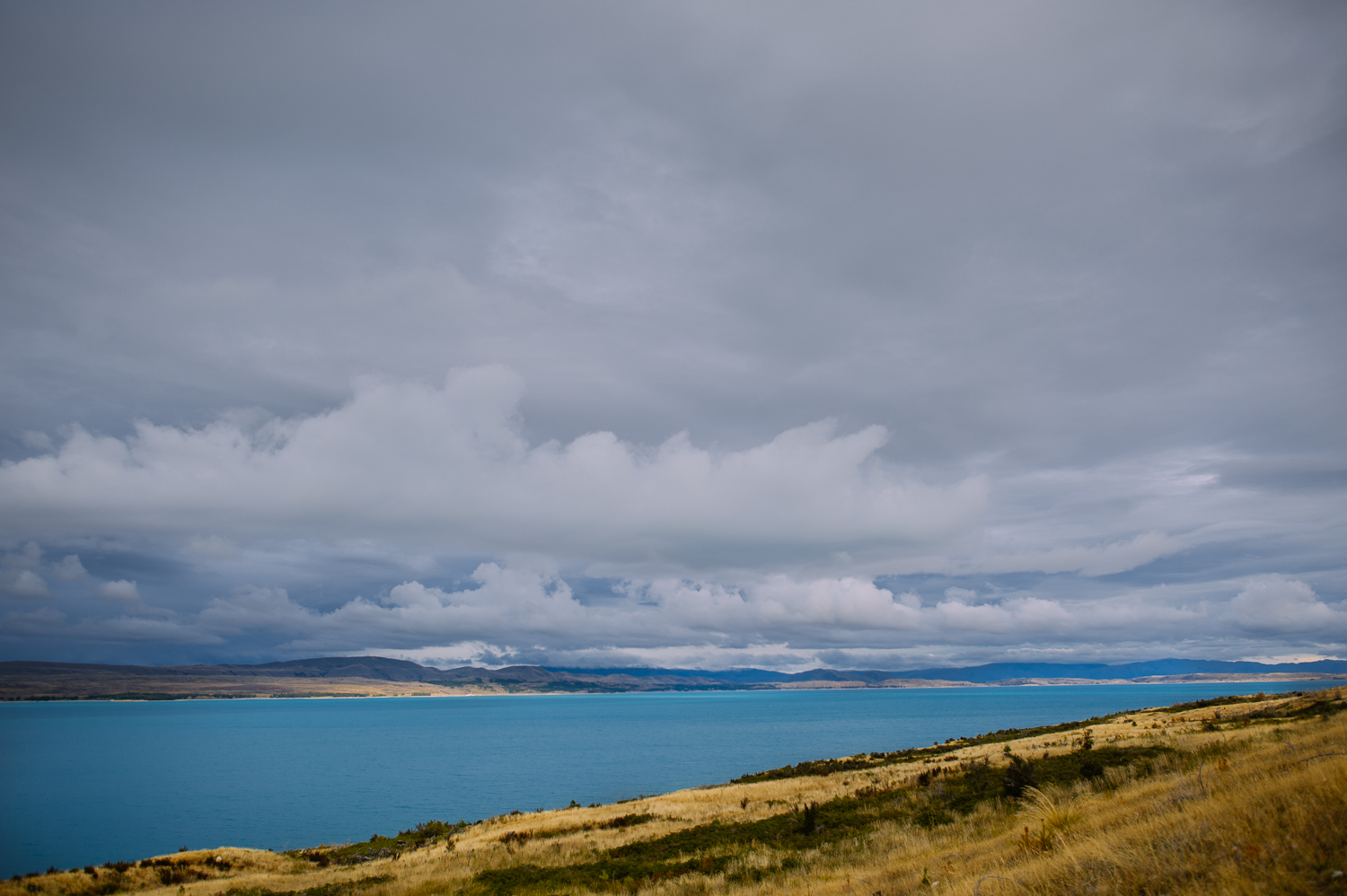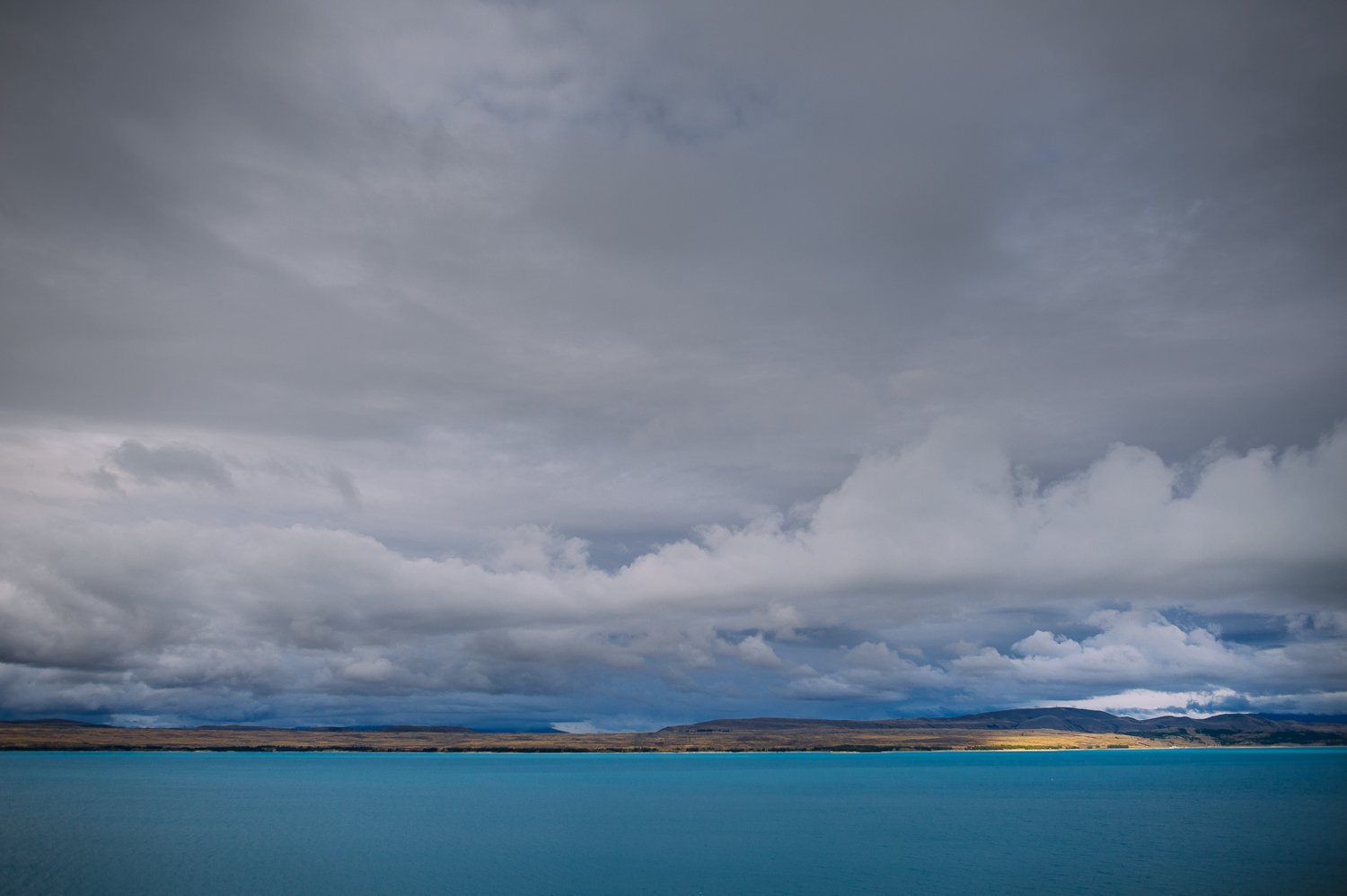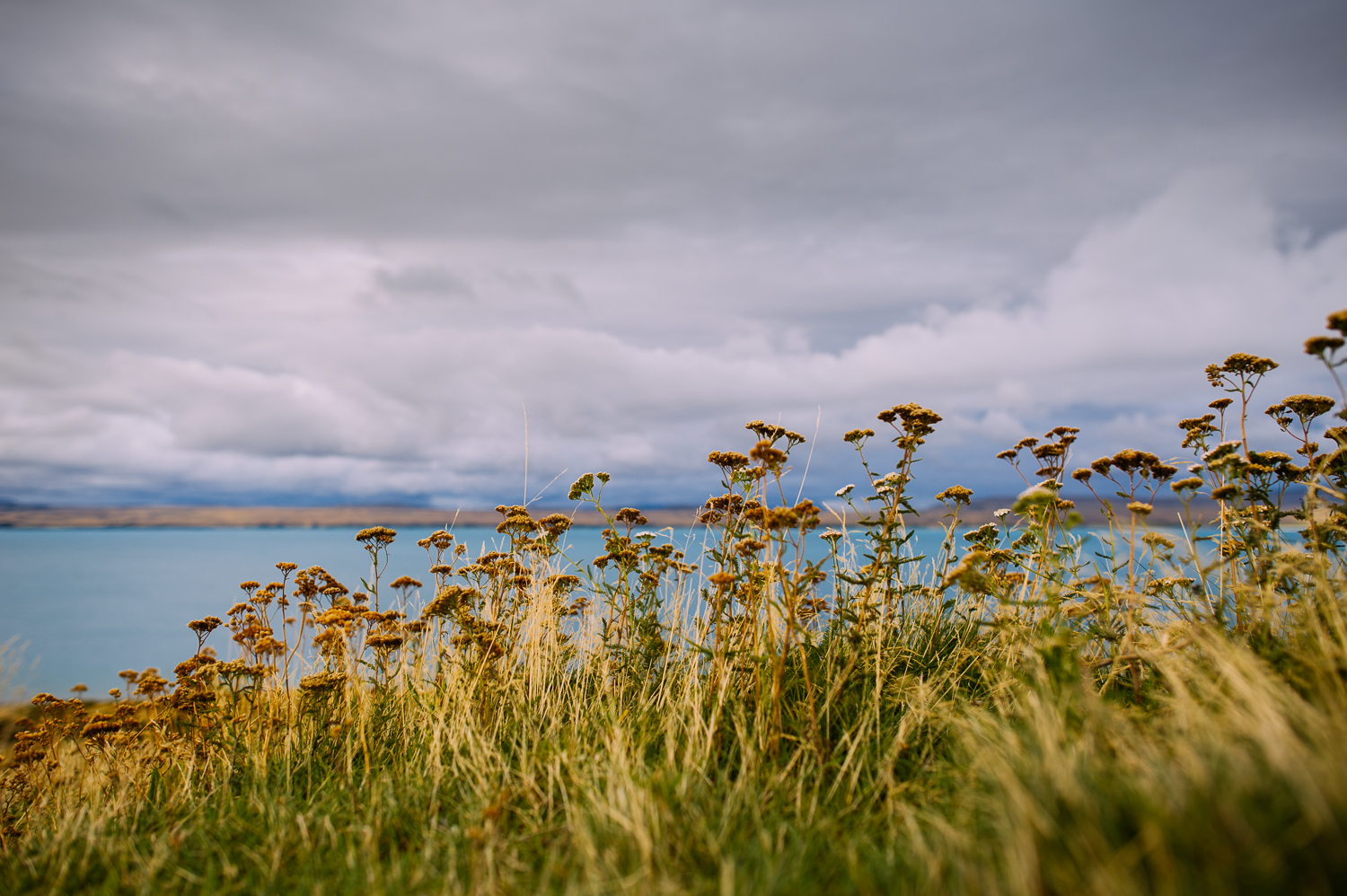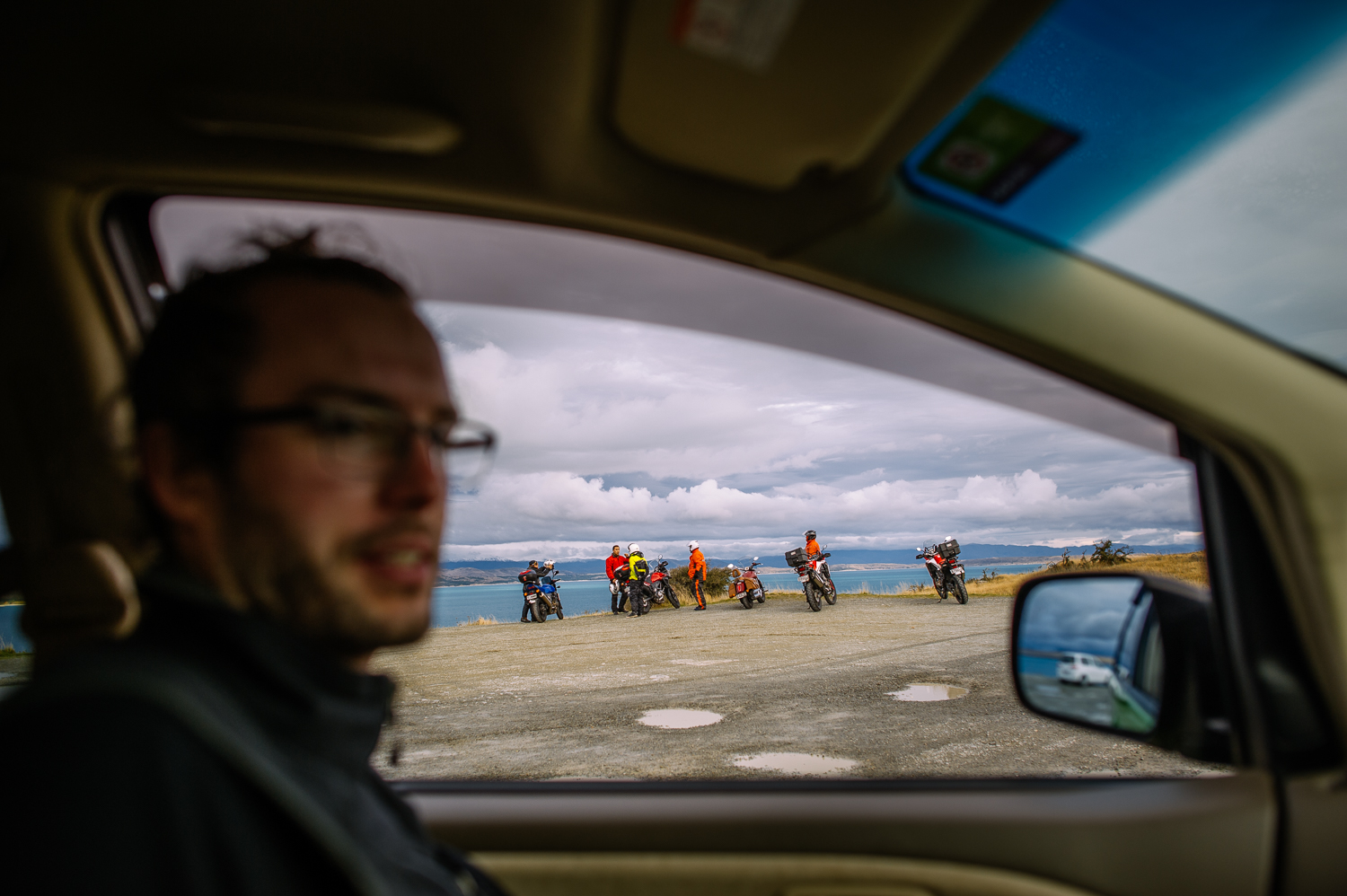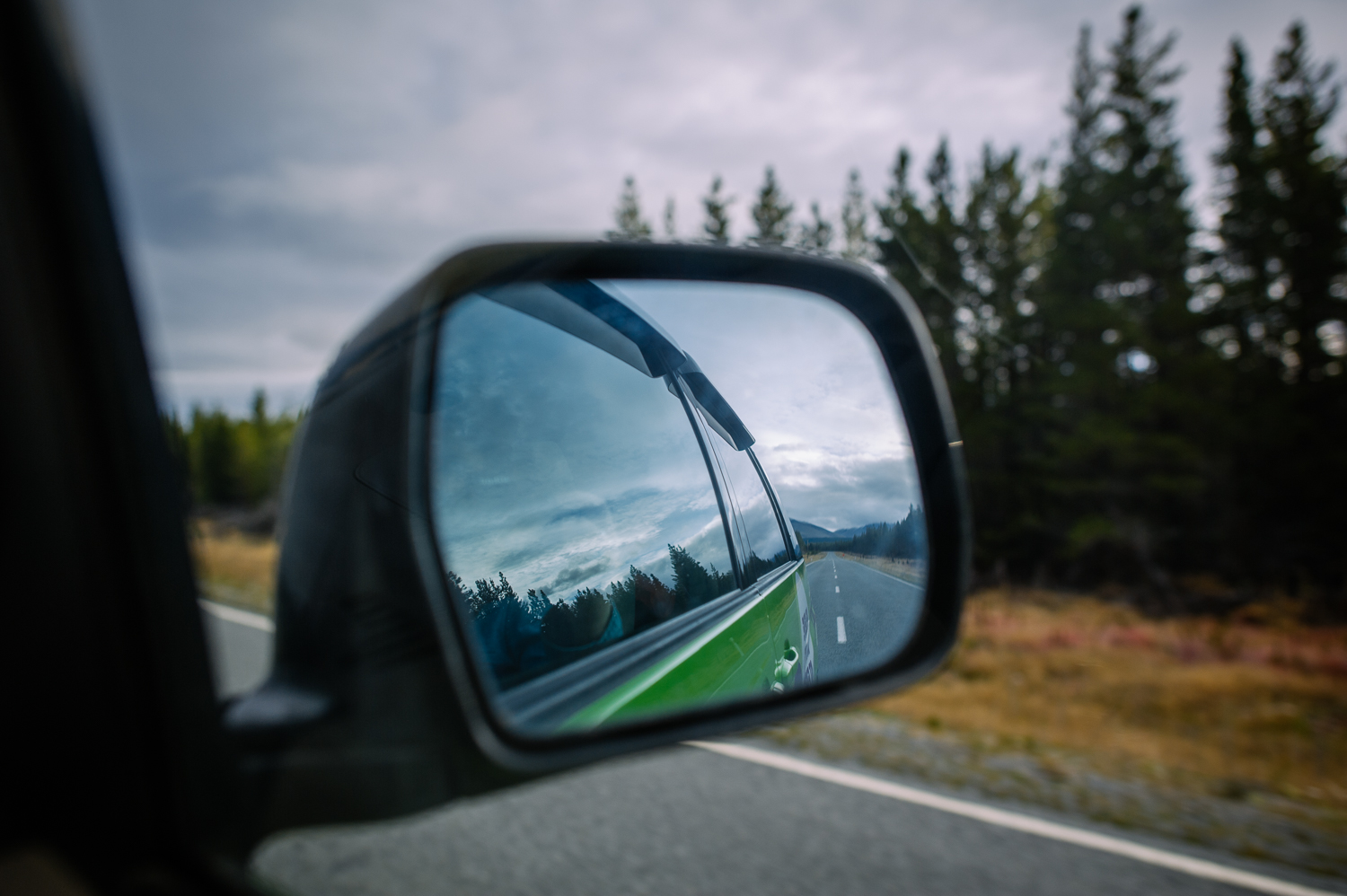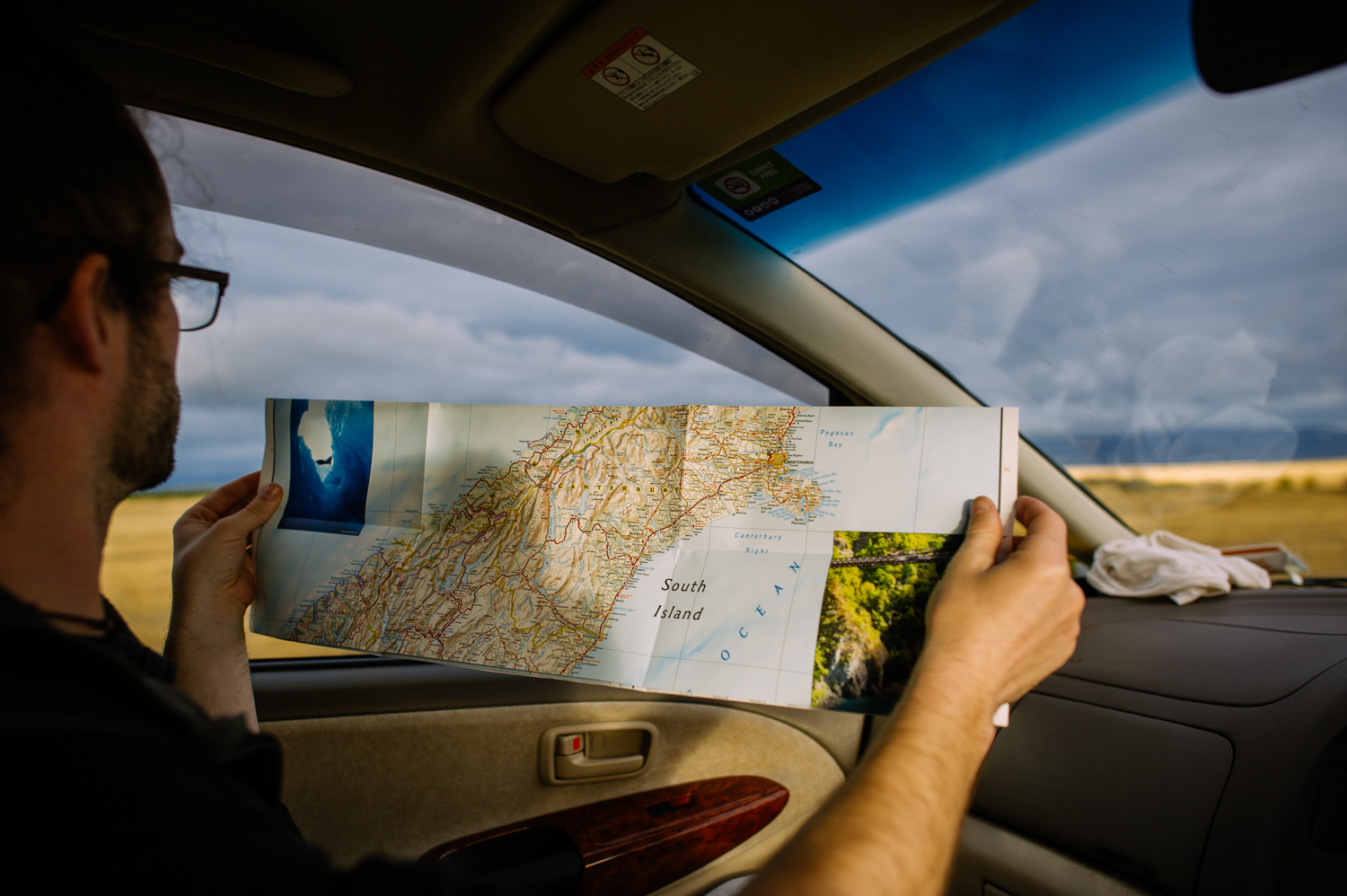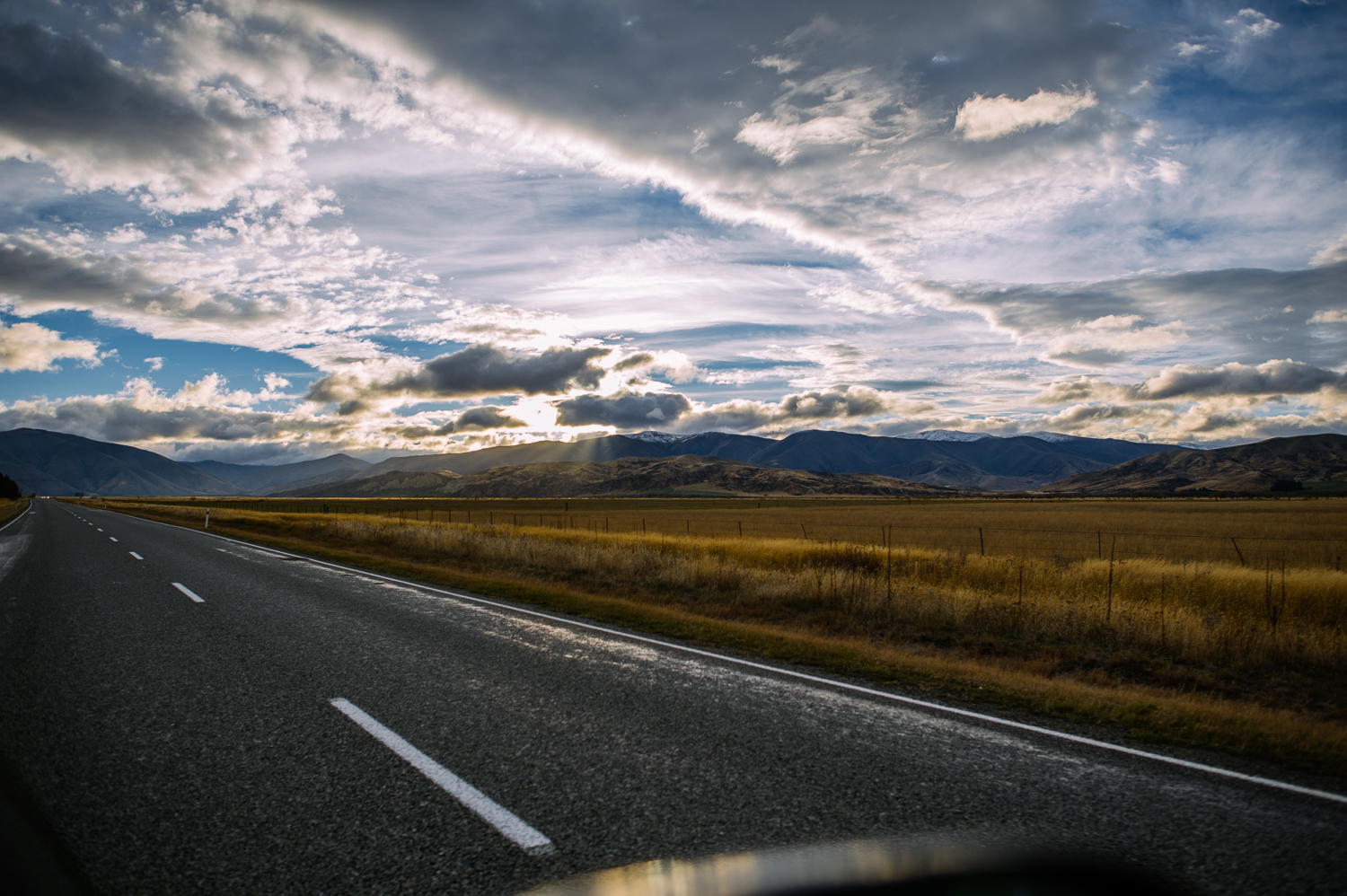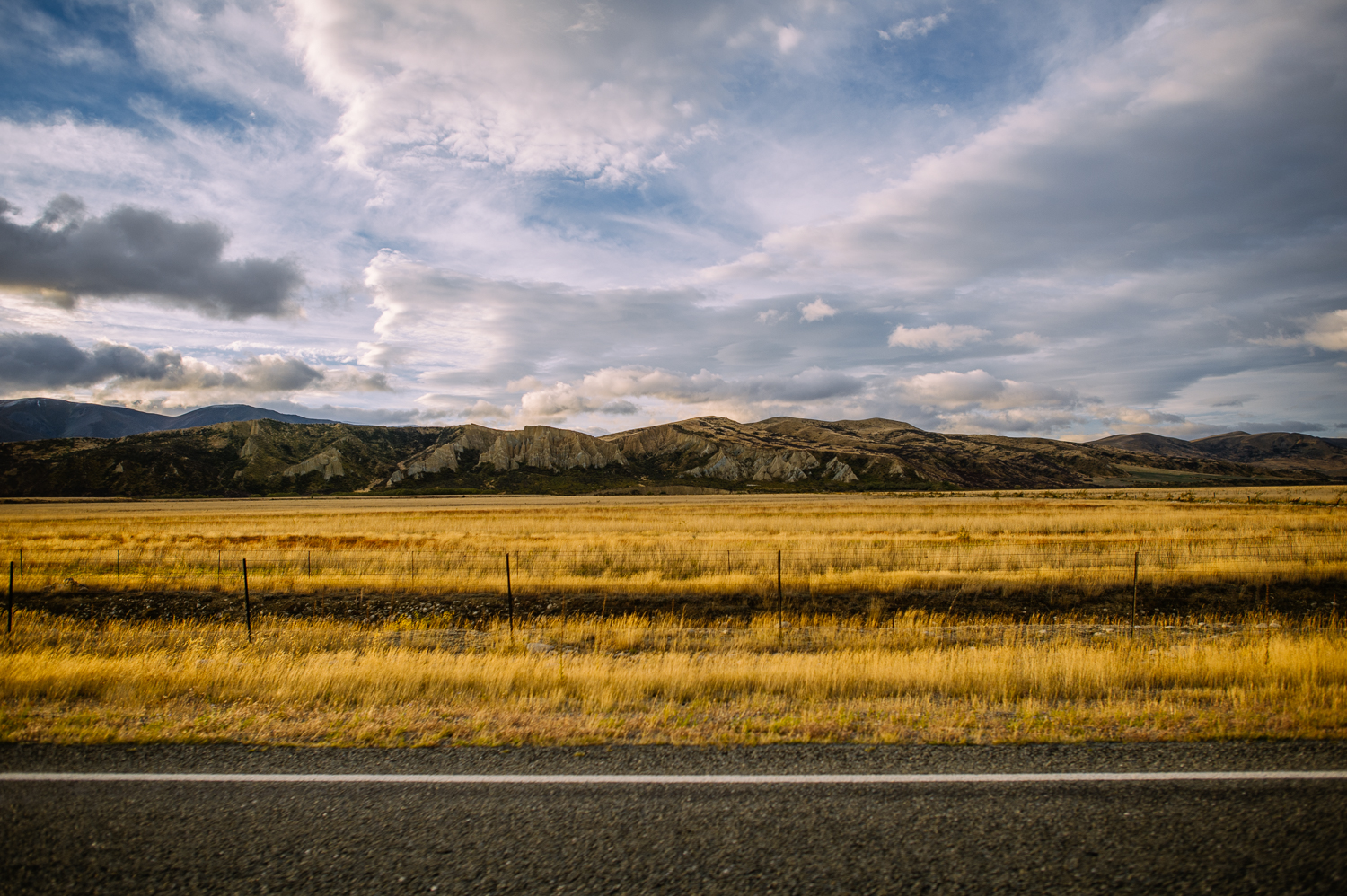 Looking out towards Omarama's clay cliffs. I want to hike them one day.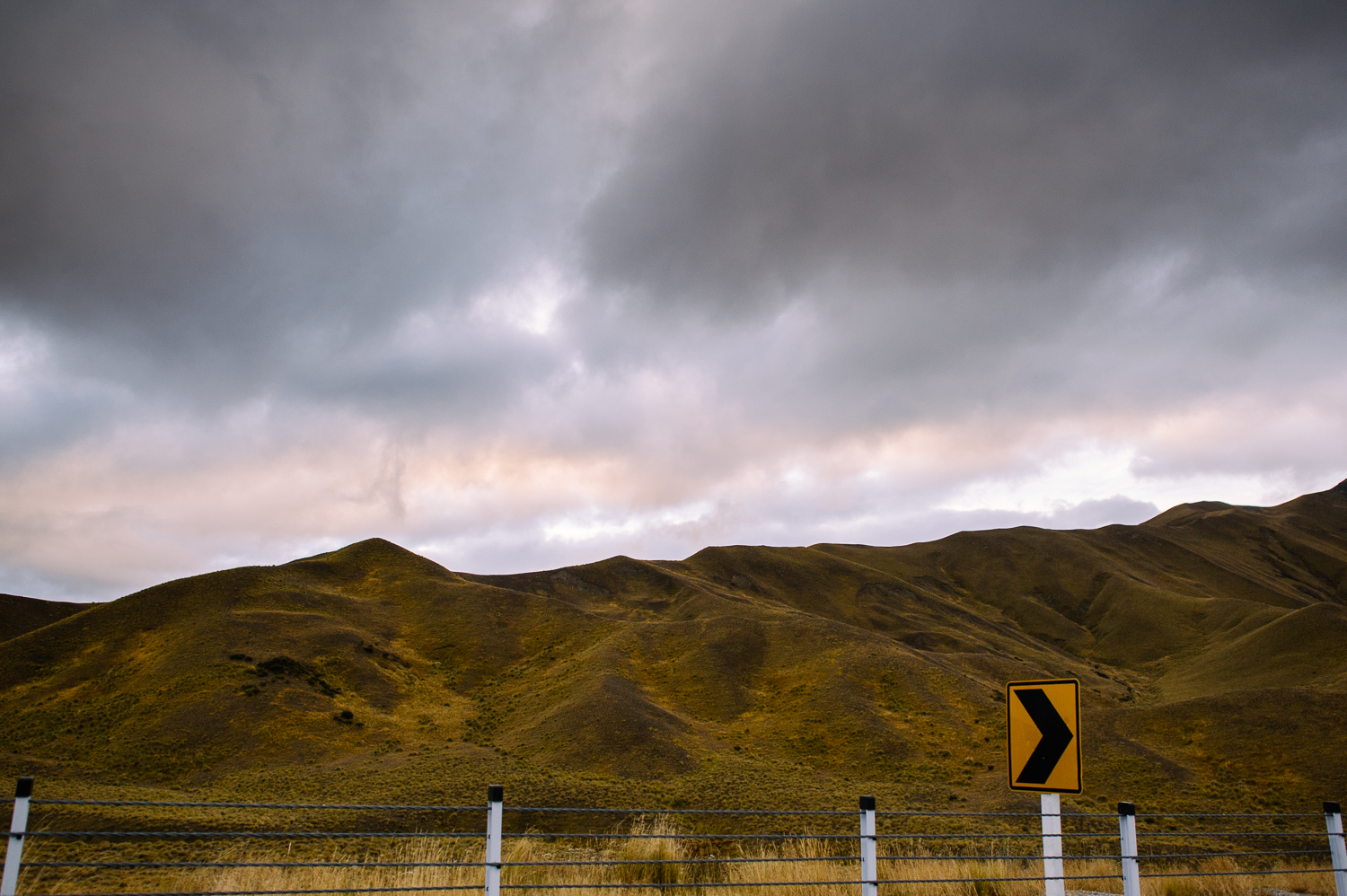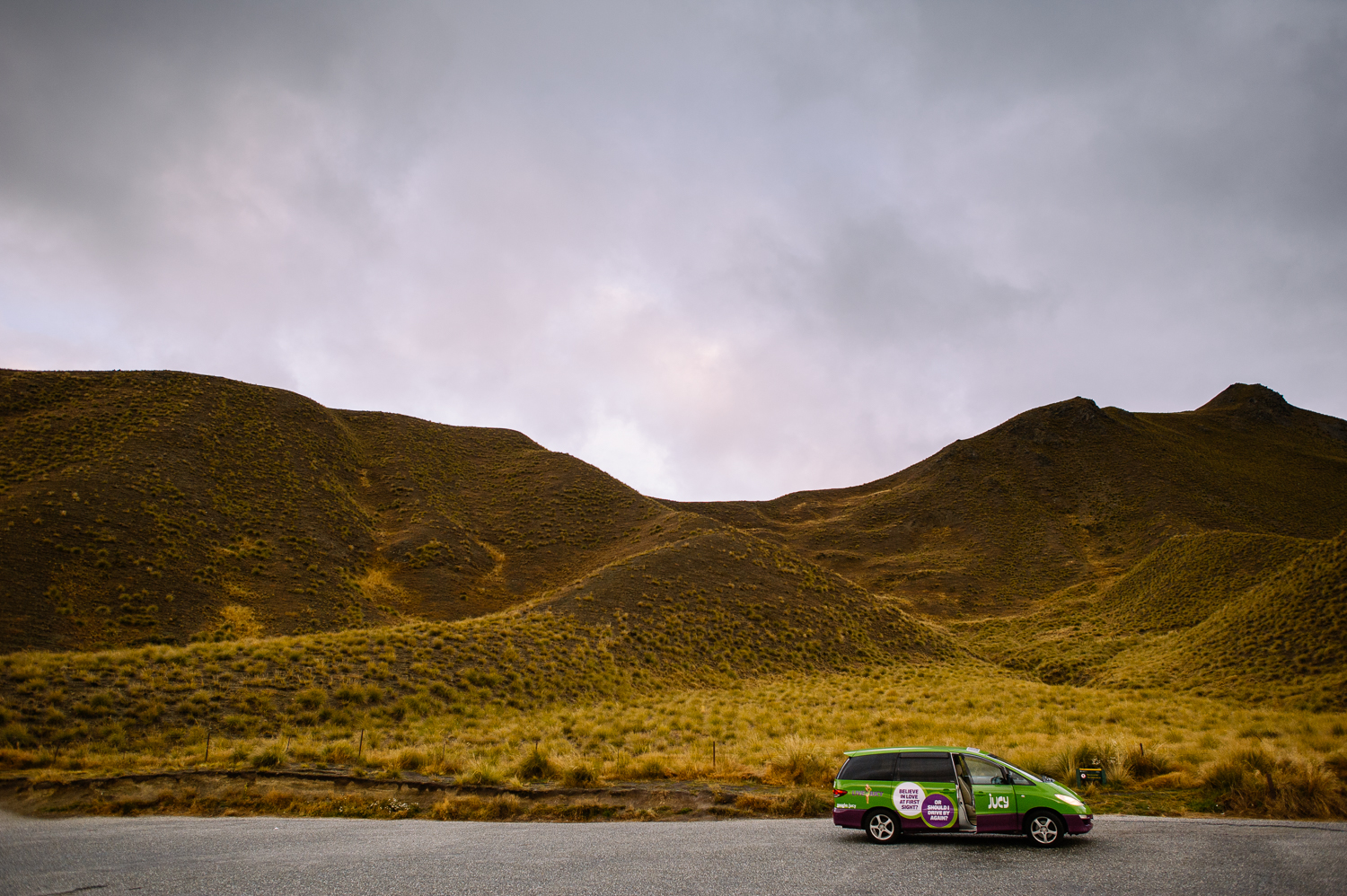 Lindis Valley road.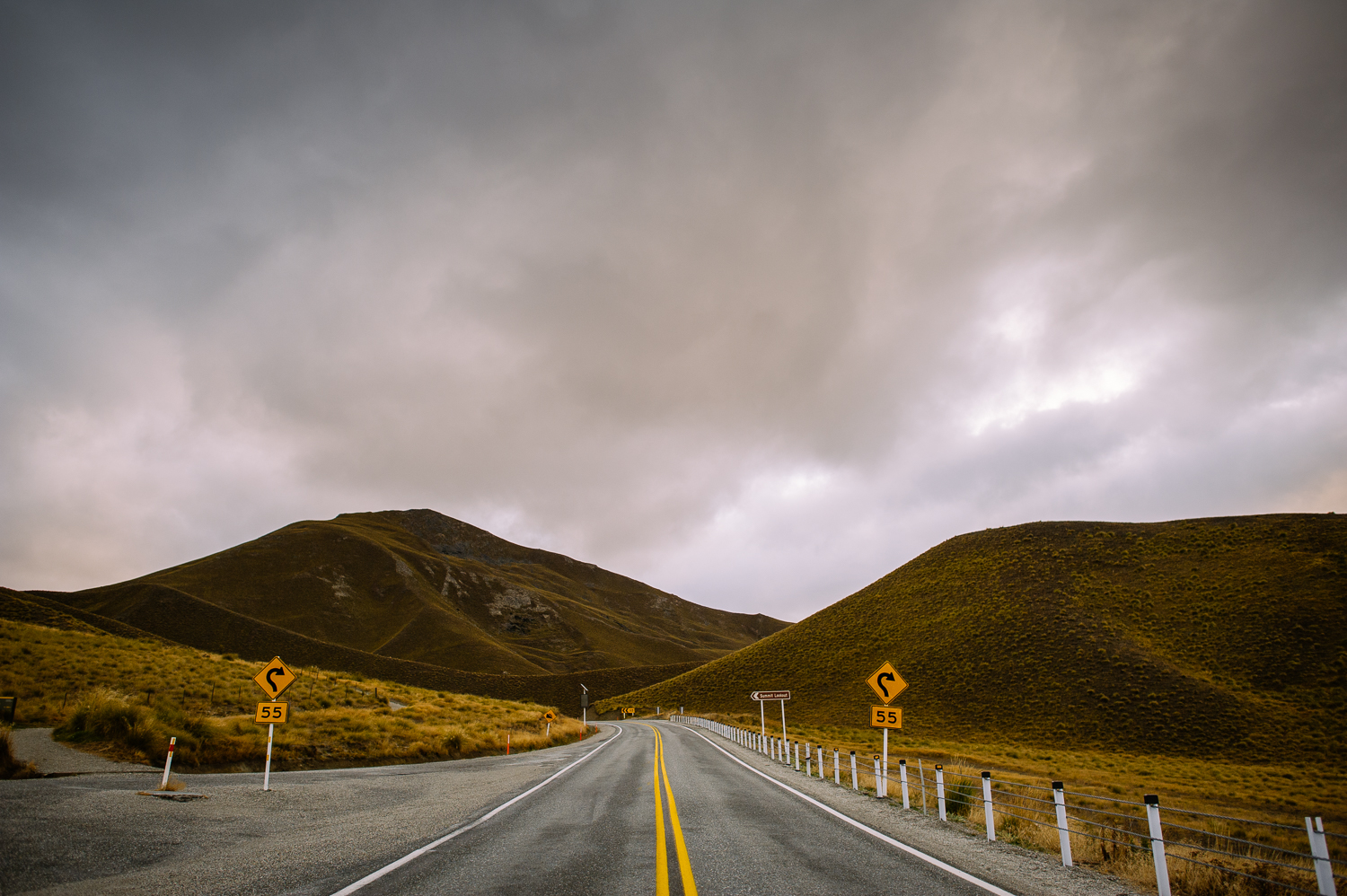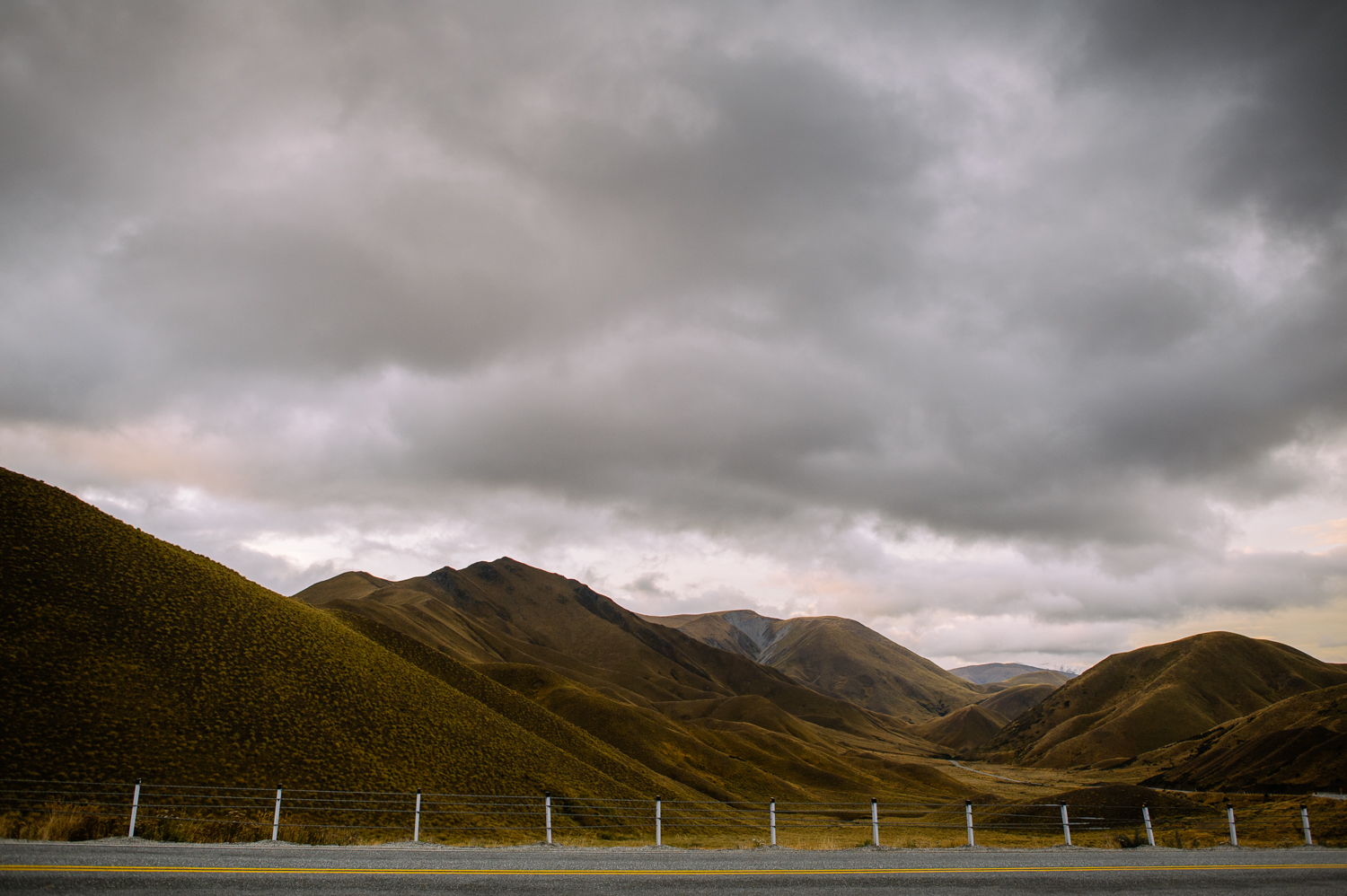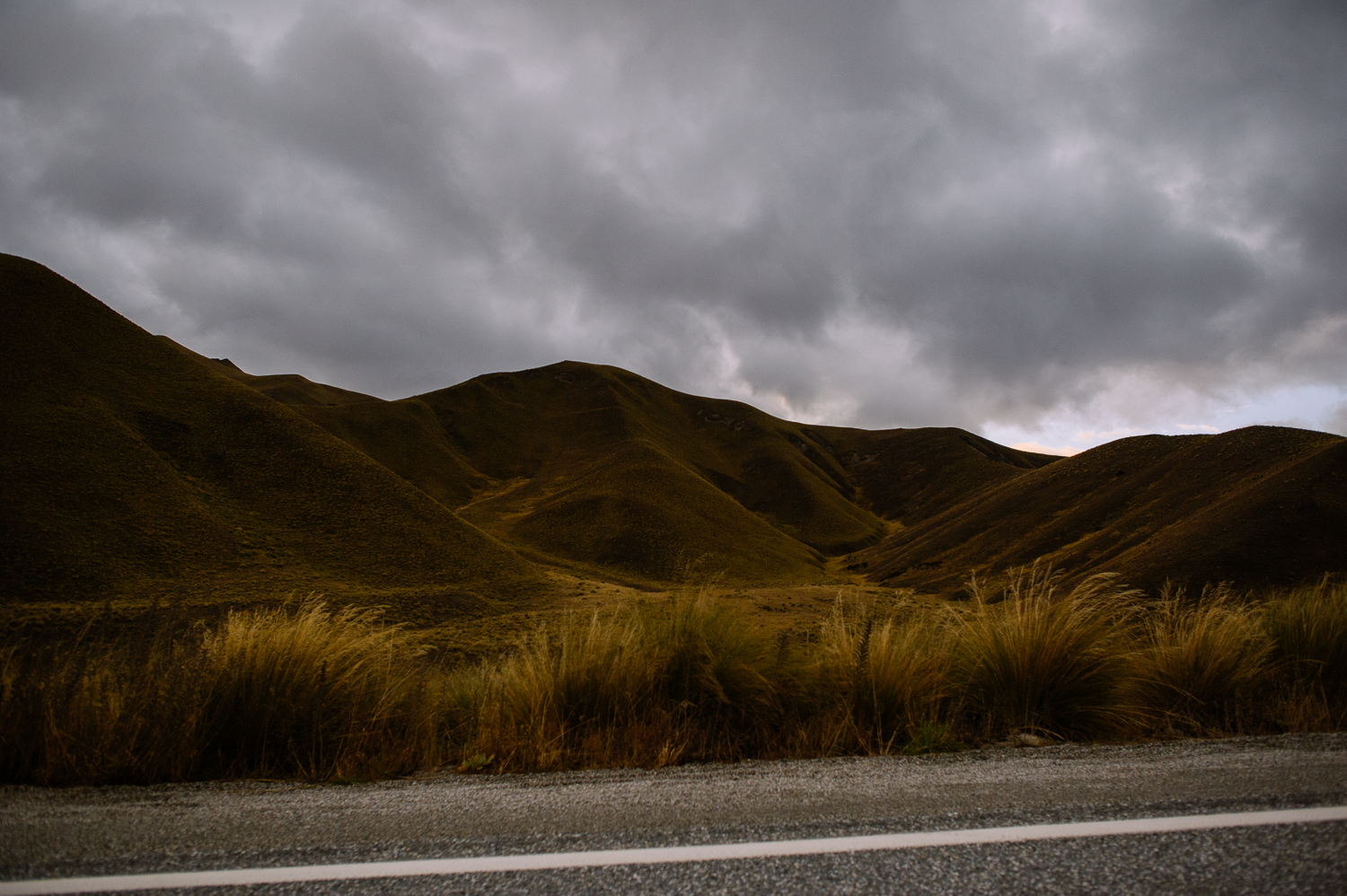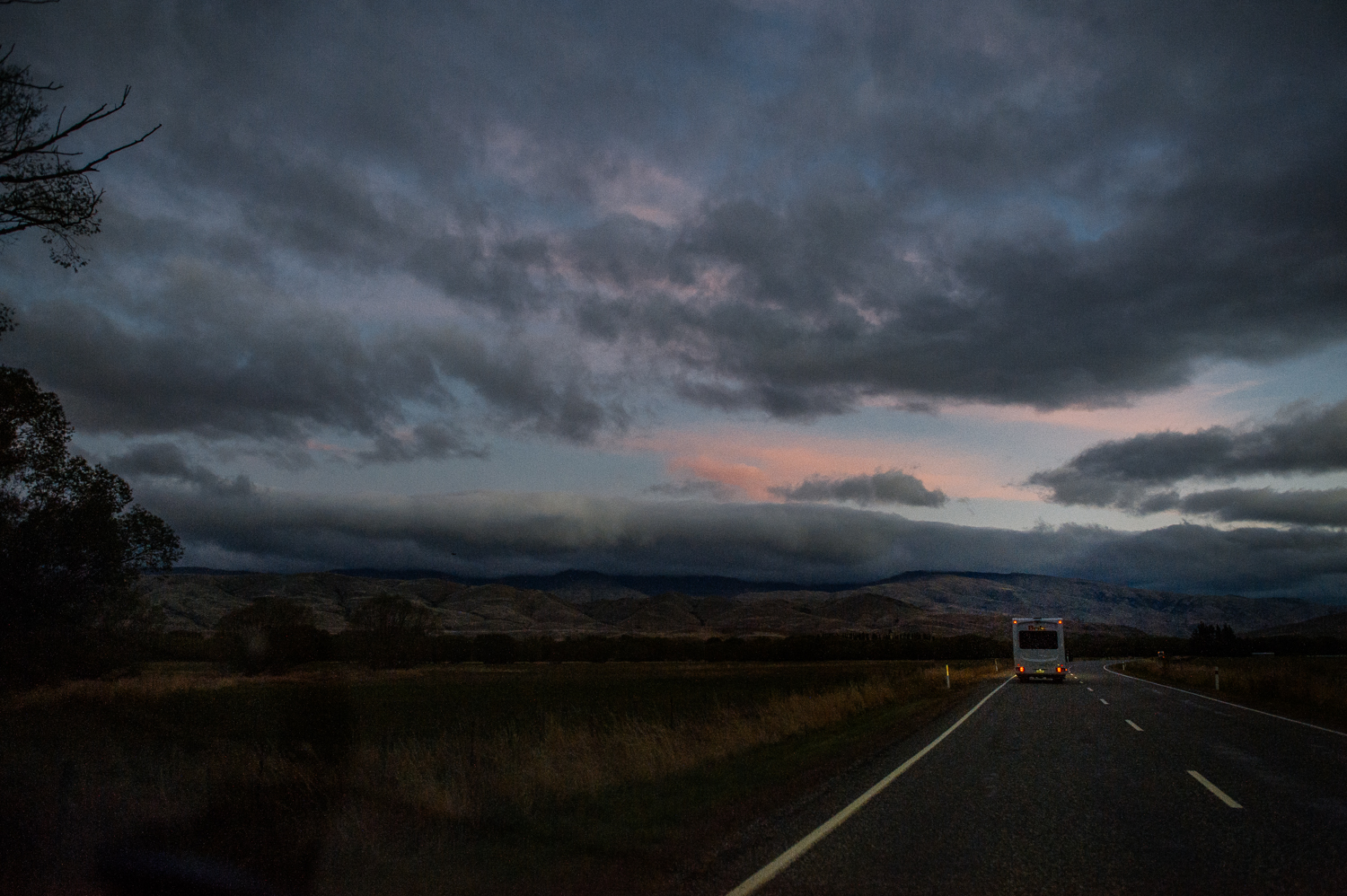 Though no photos exist, we had a dance party in the deserted pedestrian mall in Cromwell as dark fell and blinking neon blazed around us. The song, appropriately, was "How Bizarre".
Life. How bizarre. Indeed.